Olivia Rodrigo Announces Debut Album 'Sour' & Reveals Tracklist
By Taylor Fields
April 13, 2021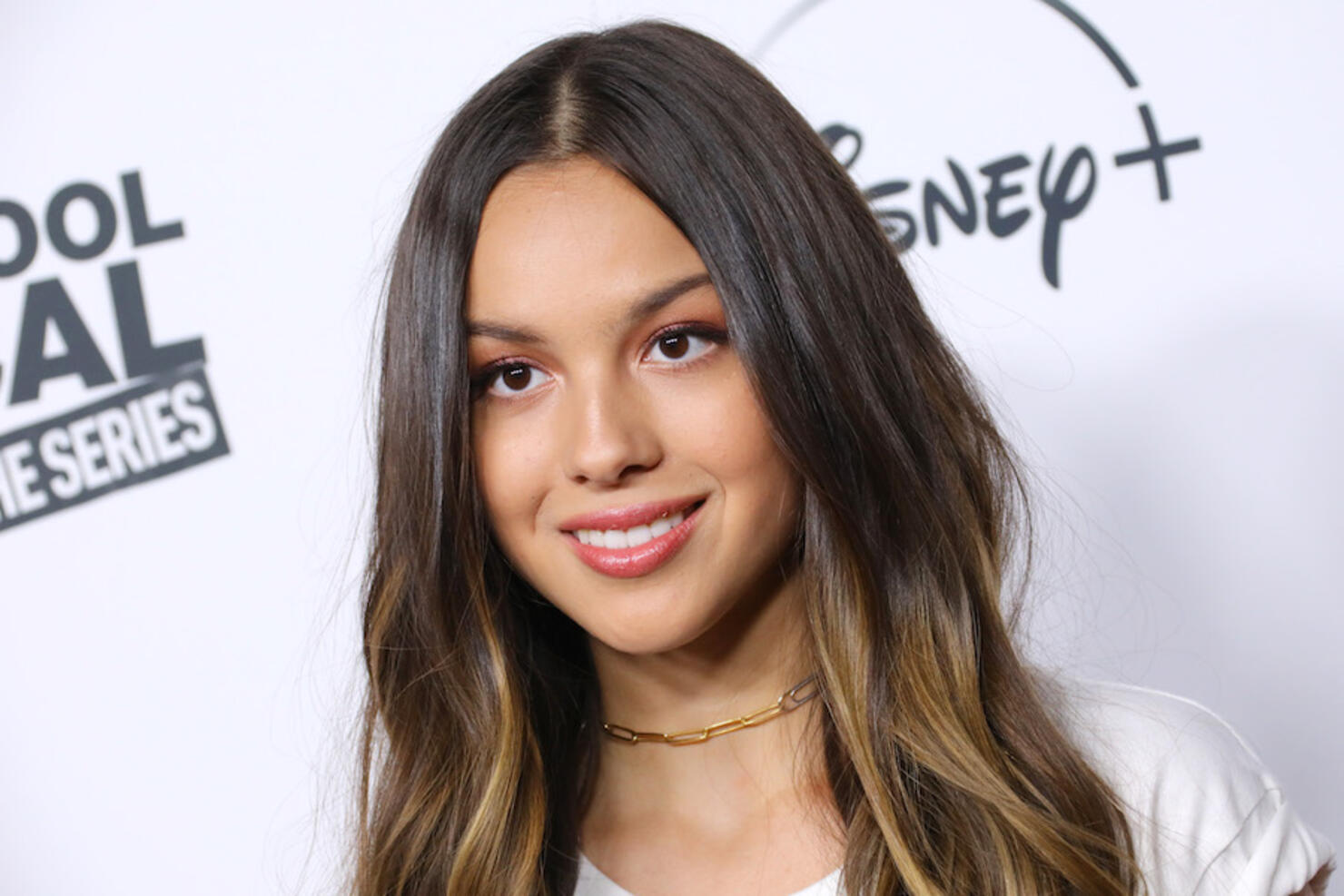 Olivia Rodrigo's debut album is coming, and it will be here very, very soon! The budding singer/songwriter announced all of the details of her very first full-length release, and fans will be able to get their hands on it next month on May 21st.
Taking to social media, Olivia shared the album's title, Sour, album cover art, and the tracklist, which shows the record features 11 songs including her hit "driver's license" and recently-released "deja vu."
The Sour cover art shows Olivia standing arms-crossed in front of a purple background with colorful stickers all over her face, and "sour" written out in stickers across her tongue. She excitedly shared, "my debut album SOUR out may 21st ahhhhhhhh."
Check out the Sour tracklist below:
1. "brutal"
2. "traitor"
3. "drivers license"
4. "1 step forward. 3 steps back"
5. "deja vu"
6. "good 4 u"
7. "enough for you"
8. "happier"
9. "jealousy. jealousy"
10. "favorite crime"
11. "hope ur ok"
Rodrigo already had an established fanbase from Disney+'s High School Musical series, but after the release of "driver's license" early this year, her fandom and career exploded. She explained in an interview with Interview Magazine of the song touching people of all ages:
"I feel really seen by the public for some reason. For so long, I was playing a character, and people would come up to me and be like, 'I love this character that you play and the show that you're a part of.' And That's amazing, but recently people have started coming up to me and being like, 'I really love your song. It helped me get through a really hard time.' That's just such a big honor. I feel like they can see me for who I really am, not this character that I'm playing or this script that I'm reading. And yeah, like you said, it's being received really well by adults, too, which is crazy. When it first came out, my therapist called me and she was like, 'Girl, I've been married for 10 years, I'm 40, but this song makes me cry.'"