'The Catch,' And Julian Edelman's Other Best Plays With The Patriots
By Jason Hall
April 13, 2021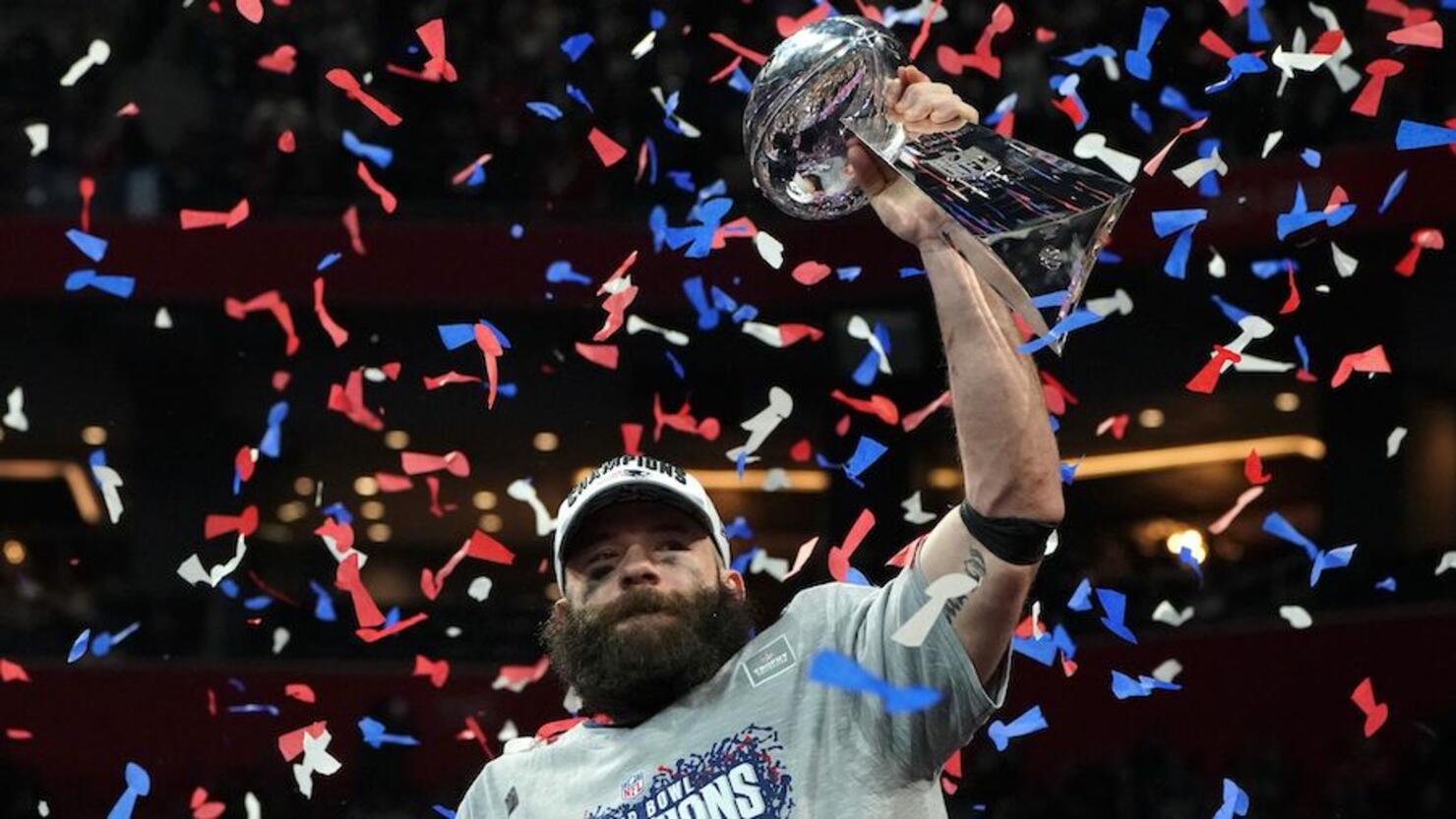 Legendary New England Patriots wide receiver Julian Edelman has called it a career.
Edelman shared a video of himself on the field of Gillette Stadium announcing his retirement on Monday (April 12) afternoon following reports that the Patriots released him from his contract after a failed physical.
"It was a hard decision, but the right decision for me and my family," Edelman said. "And I'm honored and so proud to be retiring a Patriot. ... It's been the best 12 years of my life."
Edelman has spent his entire 12-year NFL career with the Patriots and ranks second in franchise history for career receptions (620), fourth in receiving yards (6,822) and ninth in receiving touchdowns (36), retiring as one of the franchise's most popular players.
Boston.com ranked Edelman's top-5 best plays during his 12-year tenure in New England which, unsurprisingly, was topped by his impossible Super Bowl LI catch.
Edelman's reception in the game's final two minutes kept the Patriots' eventual game-tying drive alive and forced overtime against the Atlanta Falcons, who blew a 28-3 lead in the fourth quarter.
The pass was tipped by Falcons cornerback Robert Alford and the ball bounced off Alford's leg before Edelman quickly ripped it out of the cornerback's grasp to record a first down.
"I was very confident that I caught that ball," Edelman said in the video above. "I knew right away."
New England went on to tie the game at 28, force overtime and defeat the Falcons to win their fifth Super Bowl championship.
The rest of Boston.com's top-5 moments included the following:
Edelman sets Patriots' record for punt return touchdowns in win over Dallas Cowboys (10-30-14)
Edelman throws for a touchdown against Philadelphia Eagles in rematch of Super Bowl LII (11-17-19)
Photo: Getty Images