Chris Stapleton & Miranda Lambert Team Up For 'Maggie's Song' Performance
By Taylor Fields
April 19, 2021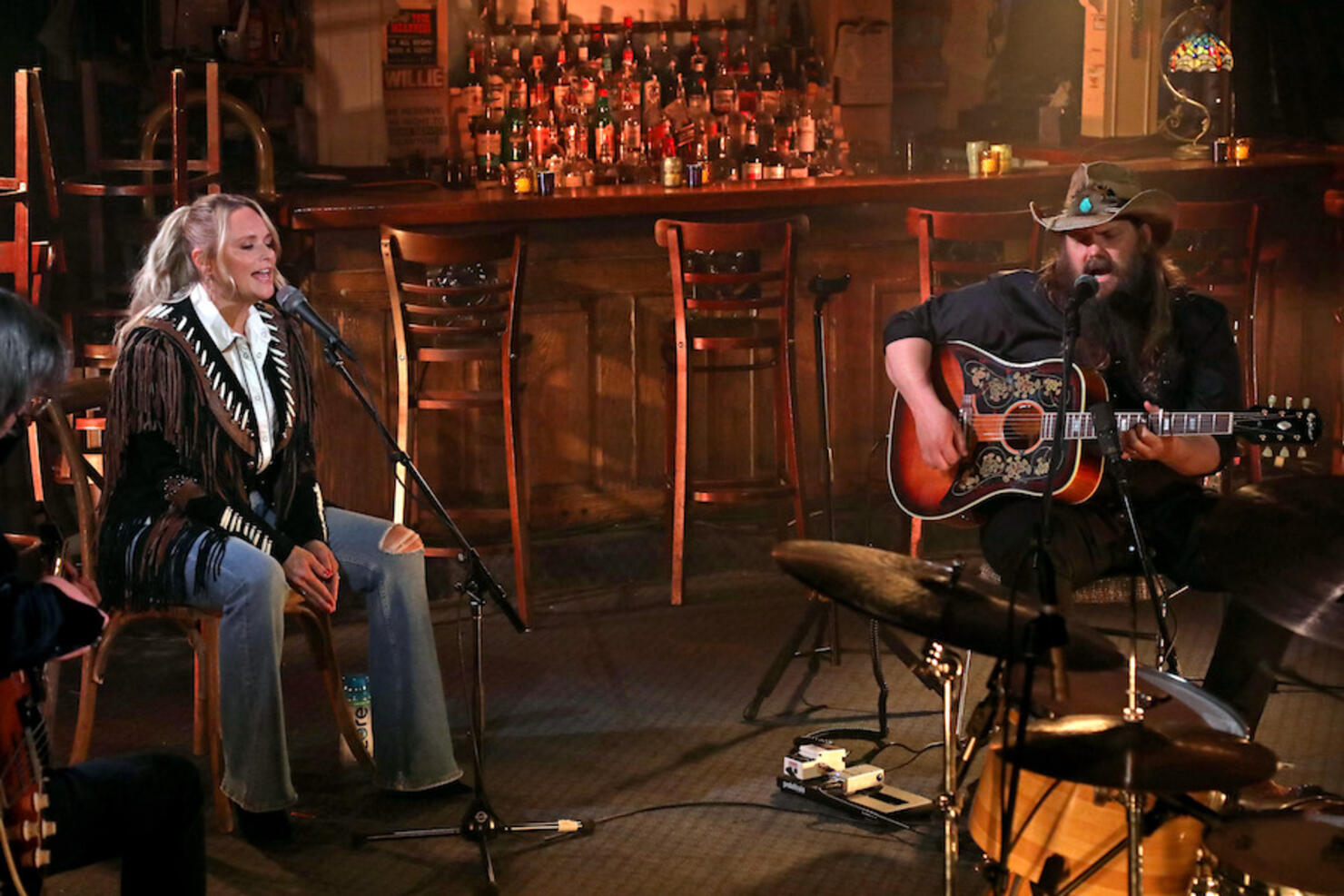 Chris Stapleton made everyone tear up during his performance at the 2021 Academy of Country Music Awards when he performed his emotional "Maggie's Song" alongside Miranda Lambert.
"Maggie's Song" is a tribute to Stapleton's late dog, and the song is a true story about how he and his wife Morgane rescued the pup from an abandoned shopping cart, forever making her a member of their family.
Performing live from The Bluebird Cafe in Nashville, Stapleton and Lambert, who is also a big advocate for animals, performed the somber "Maggie's Song" as Chris sang and played acoustic guitar, and Miranda joined him on vocals. They sang tear-jerking lyrics like, "It was raining on a Monday/ The day that Maggie died/ She woke up and couldn't use her legs/ So I laid down by her side/ She put her head on my hand/ Like she'd done so many times/ I told her she was a good dog/ Then I told her goodbye."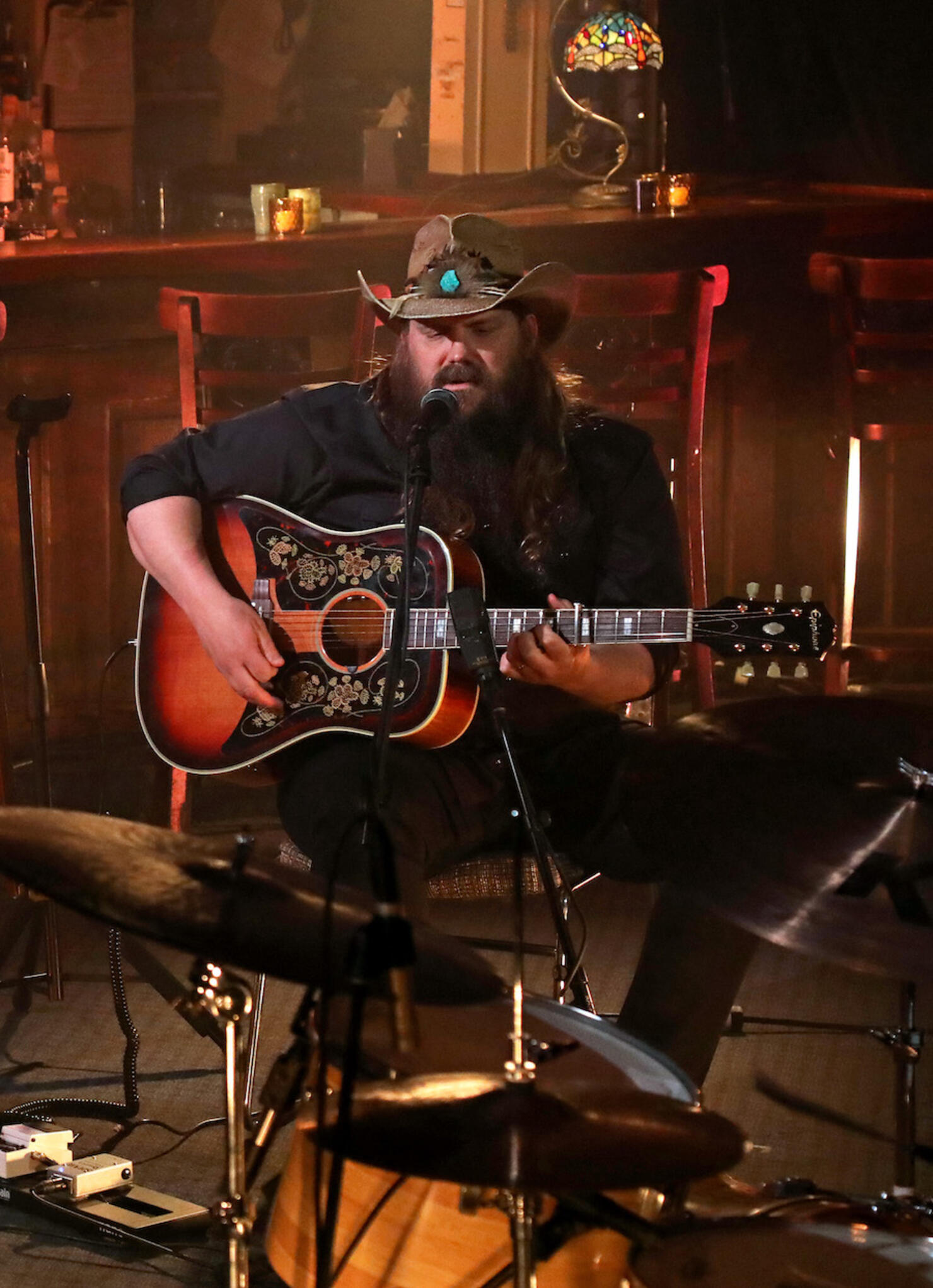 In a statement, Stapleton said of his heartfelt tribute to his late dog, "She deserved a tribute of a song. Now, whether or not I did her justice in the song, I don't know, but she was a dog that deserved a song so I wrote a song about her the day after she died. That song happened to carry through to me being allowed to play it live, and we wound up in the studio and we recorded it. And now it lives in the world to make people, um, more sad than they deserve to be (laughs) in a year that we don't need much of that. But I loved that dog very much, and she was a great member of our family."
"Maggie's Song" is off of Stapleton's Starting Over album, which he released last year in 2020. The country star was up for several ACM Awards this year including Entertainer of the Year, Male Artist of the Year, Album of the Year for Starting Over, and Song of the Year for "Starting Over."