McConnell Slams Biden's Sweeping Infrastructure Plan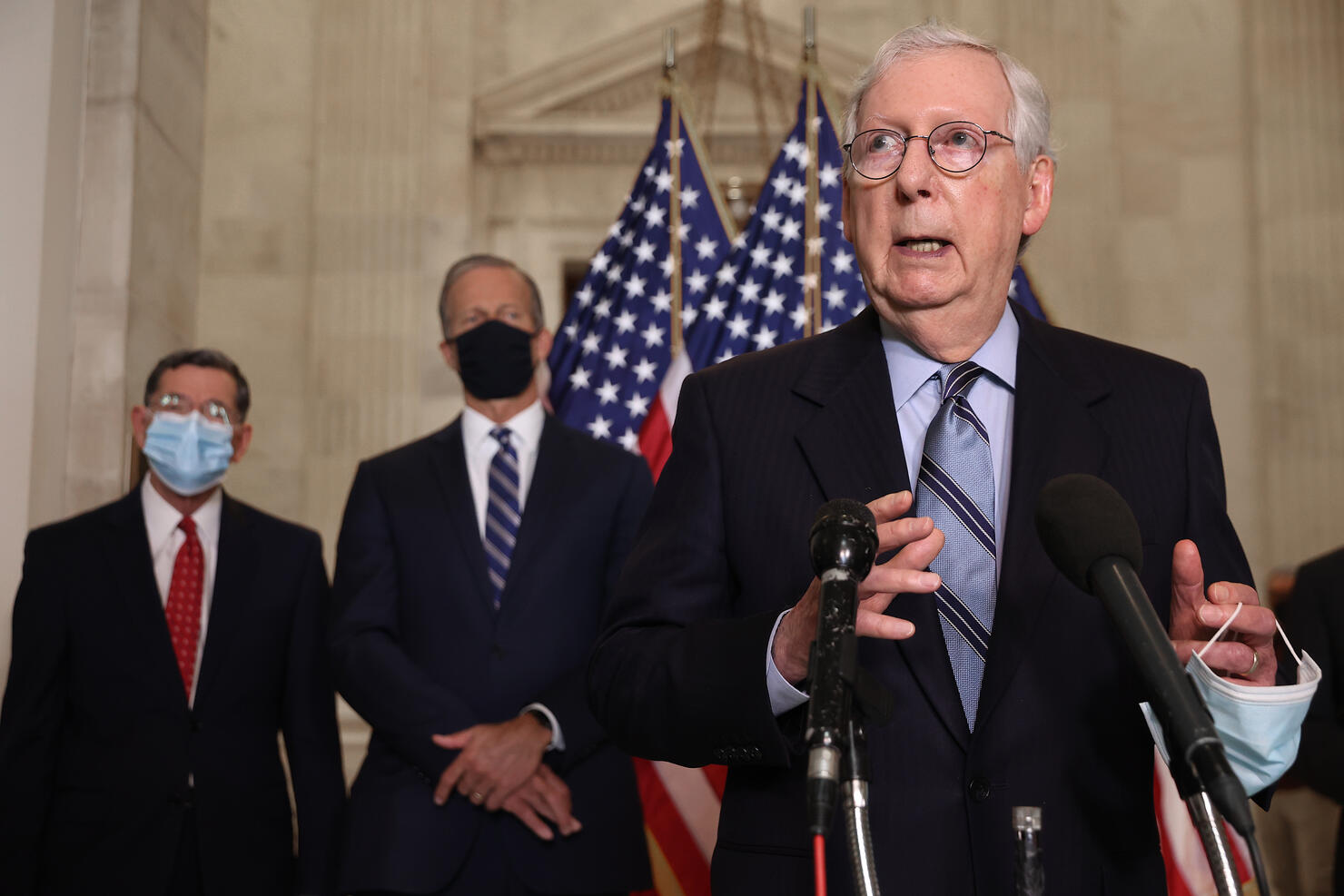 Senate Republican leader Mitch McConnell is slamming President Biden's sweeping infrastructure plan.
McConnell said very little in the more than two trillion dollar proposal would actually go toward improving highways and bridges. 
McConnell also argued the "DNA of the Green New Deal" is all over the President's plan. 
The Kentucky Republican also attacked a proposal to raise the corporate tax rate.
Photo: Getty Images