Carrie Underwood's Son Isaiah Misses 'The Girls On Tour'
By Lauryn Snapp
April 23, 2021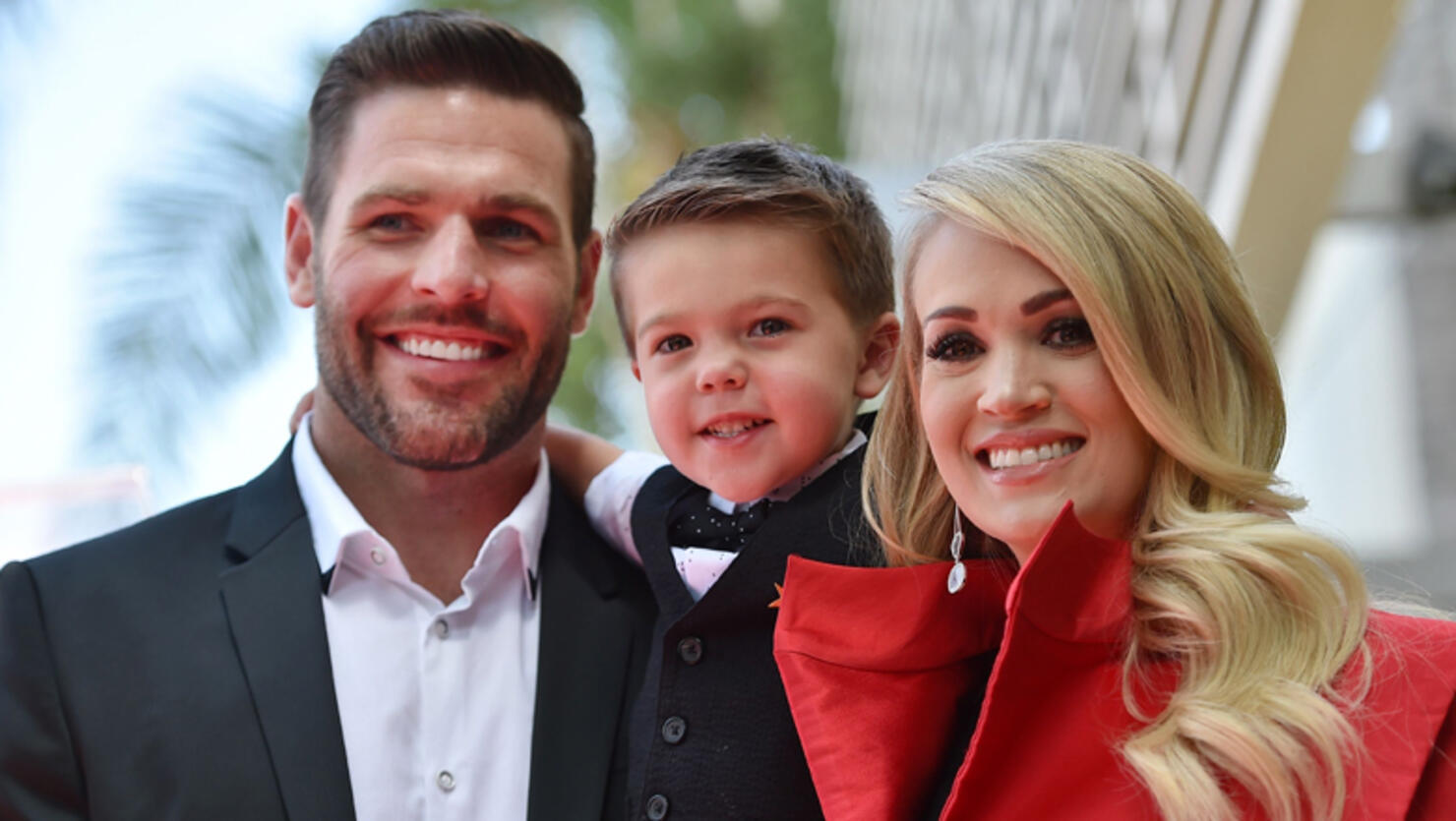 Being a parent means making sacrifices. 
For Carrie Underwood, those sacrifices come in the form of making arts and crafts with her six-year-old son, Isaiah. 
In a recent interview with Cody Alan, the "Cry Pretty" singer shared a quick update on her kids and teased that she has come to terms with the fact that her talent for artistic expression during the global pandemic is better handled on a microphone and everyone is looking forward to being back on tour. 
"They're great! You know, we keep busy," says Carrie.
"Isaiah is very crafty, and he likes to draw," says the global superstar. "We made a mask out of paper machete recently. He likes to do those things."
"I am terrible at them," laughs the "Southbound" singer. "I don't like crafting. I don't want to. So, it kind of pains me that my six-year-old is like, "Mommy can we do this?" and I am like, "Yes, I want to spend time with you and do what you like, but can we do anything but crafting?"
Carrie went on to confirm that she and her family are looking forward to getting back out on the road and that "it's hard explaining to him why we can't do the normal stuff that we have been doing." 
"He has asked when we are going to go back out on tour or see certain people," Carrie continues. "I think that he thinks Maddie & Tae are always going to be out on tour with us. He has a massive crush on Maddie. I think that's on his mind. He misses the girls on tour the most, but you know?"  
Carrie is currently teasing a Las Vegas residency at Resorts World. Get all of the details by clicking HERE. 
Do you enjoy country stories like these? Bookmark www.CMTCody.com and check back daily for exclusive interviews, trending topics, and the latest from country's hottest stars. Connect with Cody Alan on socials by following along on Twitter and Instagram @CodyAlan.
Photo Credit: Getty Images.