Paul Stanley Slams 'Insanity' Of Iron Maiden Not Being In Rock Hall of Fame
By Andrew Magnotta @AndrewMagnotta
April 23, 2021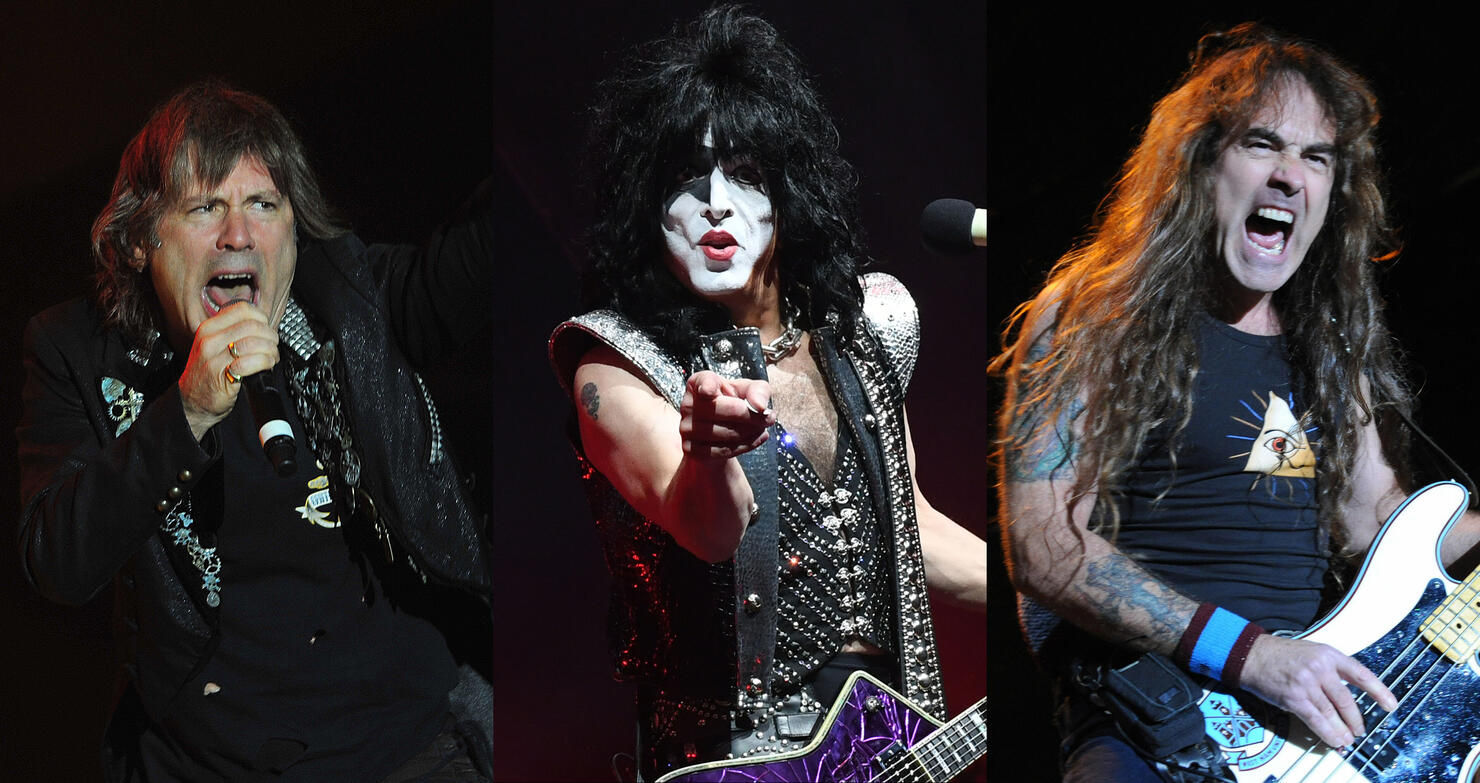 KISS frontman Paul Stanley is throwing his Rock and Roll Hall of Fame support behind Iron Maiden.
The iconic heavy metal band, which is a crucial influence on acts like Metallica, Megadeth, Queensrÿche, Dream Theater and countless others, has been eligible for the Rock Hall of Fame since 2000.
Stanley pointed out that Iron Maiden is one of the most deserving Rock Hall candidates ever, even though key members, including bassist Steve Harris and frontman Bruce Dickinson, have publicly expressed no interest in playing the Hall of Fame game.
"Regardless of whether it matters to them, Maiden not being in the [Rock Hall of Fame] is INSANITY," Stanley wrote Thursday via Twitter. "Regardless of who is writing in or not, the Committee must induct them. They have helped spawn an entire genre of music. What else do you need to do??"
Stanley's own Rock Hall experience was less than stellar. He suggested in his 2014 induction speech that the Hall was deeply out of touch with rock music and that it didn't care to get reacquainted with the genre it purports to celebrate. He later said that Kiss was treated like "uninvited guests" during the ceremony having never been given a schedule or passes to move freely about the event.
Dickinson once suggested that Rock and Roll Hall of Fame is actively destroying rock music, saying he would refuse induction into the "mausoleum in Cleveland."
"I'm really happy we're not in there and I would never want to be there," Dickinson said. "If we're ever inducted, I will refuse — they won't bloody be having my corpse in there."
With little urgency from the band, Iron Maiden is currently in fourth place in the Rock and Roll's annual fan-voting ballot, behind Tina Turner, Fela Kuti and The Go-Go's.
Winning the fan vote comes with no guarantee of induction. It amounts to, at best, a 1/1000th of the total Hall of Fame vote tally. Last year, neither of the two top fan-voted artists were inducted.
Photo: Getty Images