Ted Nugent Further Clarifies COVID-19 Comments After Battling Virus
By Andrew Magnotta @AndrewMagnotta
April 23, 2021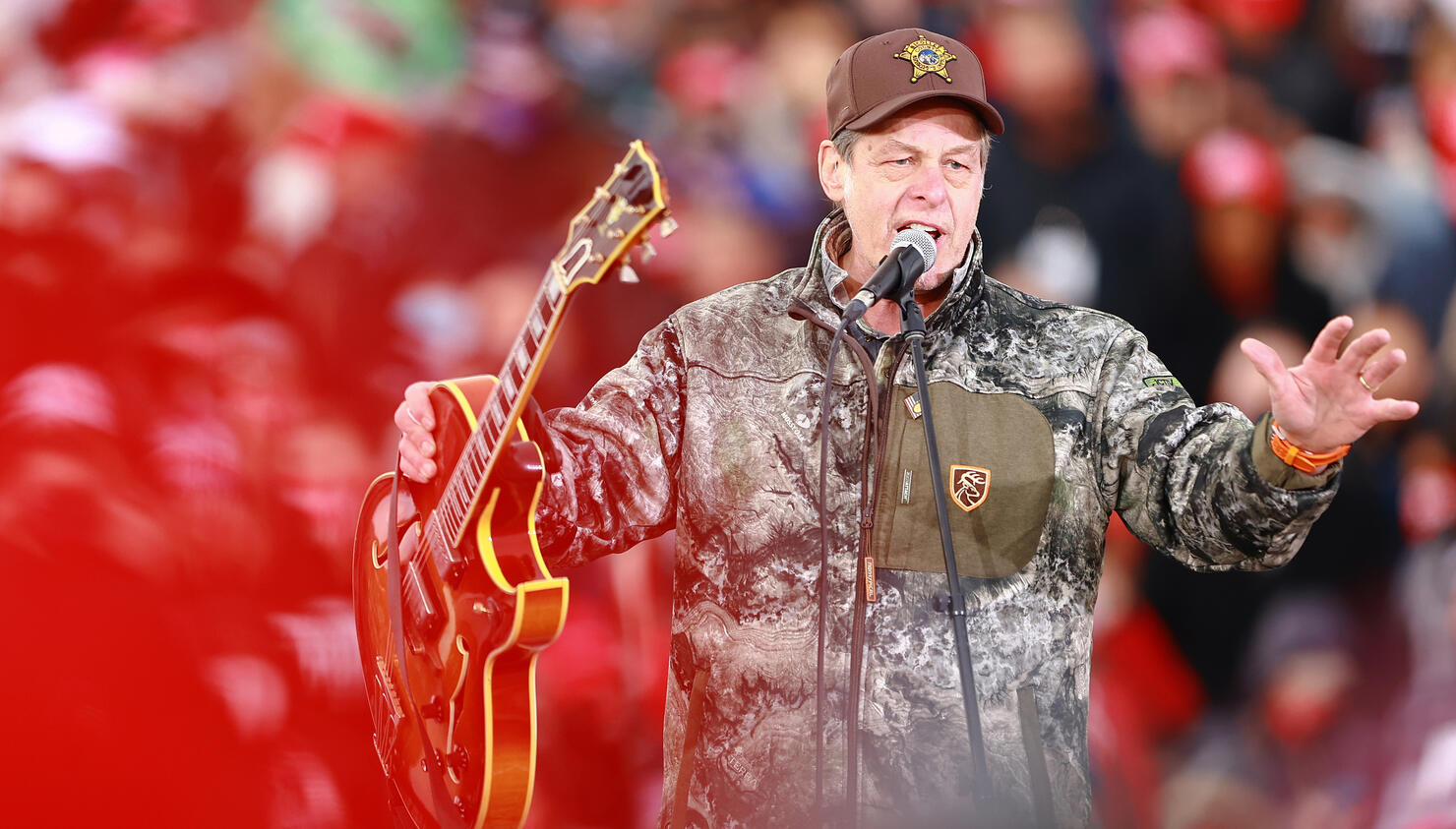 Ted Nugent is continuing to walk back his widely-reported skepticism of the COVID-19 pandemic, following a scary bout with the virus this month.
After more than 12 months of attacking pandemic-related shutdowns as a "leftist scam," asserting that the COVID death data has been grossly inflated, and more recently, refusing the COVID vaccine, the 72-year-old guitar legend disclosed on Monday that he had tested positive for the virus after more than a week of severe symptoms.
In a follow-up the next day, Nugent attacked media outlets for misrepresenting his stance on the "Chinese virus," disputing the claim that he ever referred to the coronavirus a hoax.
Speaking with Florida's ABC7, the Motor City Madman toned down his message.
"There's been worse conditions and health problems in the past in this country and around the world where nobody ever shut down mom-and-pop diners and shut down entire economic societies in the United States of America," Nugent said. "That's what I believe, and I will continue to believe that that's a hoax. But the pandemic is real, and the people that are sick are real."
According to the Centers for Disease Control, COVID-19 was the third leading cause of death in America in 2020, behind heart disease and cancer, neither of which are caused by a highly-contagious airborne virus.
In a Facebook Live from December 25, 2020, Nugent said that COVID-19 was "not a real pandemic" and that the vaccine was "not a real vaccine, I'm sorry."
Nugent revealed his positive COVID-19 test on Monday, noting that he was advised not to go public with the information.
"I have had flu symptoms for the last ten days," he said. "And I just, I thought I was dying. Just a clusterf--k. ... I was officially tested positive for COVID-19 today...the Chinese s--t."
He added that he's suffering from a "stuffed up head," "body aches" and severe fatigue that rendered him bedridden for several days.
Beyond the resulting media reports, Nugent was widely criticized for having hosted a live event in Naples, Florida, just eight days prior to his COVID revelation. The event was held at a local restaurant who's owner notoriously shunned mask rules and referring to the pandemic as "a fraud."
Photo: Getty Images