Dan + Shay React To Fan Videos On TikTok
By Lauryn Snapp
April 26, 2021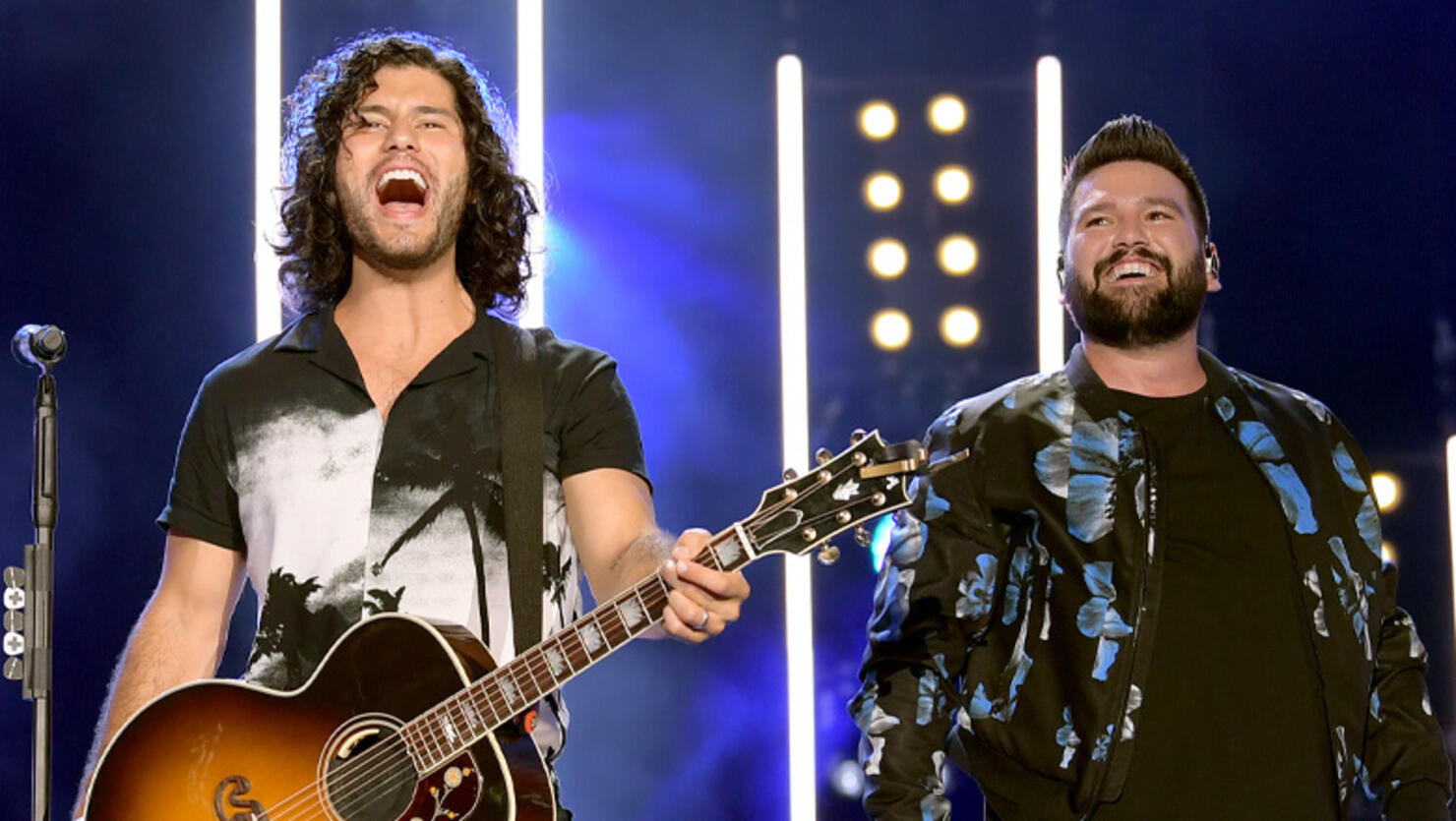 Dan + Shay are speechless over the videos that they are discovering on TikTok as fans continue to use their song as a springboard for fantastic content.
In a recent interview with Cody Alan, the "Tequila" singers say discovering new fans on TikTok has been incredible.
"Dude, some of the stuff we have been seeing on TikTok is unbelievable," Dan Smyers says as he reacts to seeing the recent flood of TikTok videos using their song, "Glad You Exist."
"People are using it for friends, family, significant others, pets, all kinds of stuff, man," Dan continues. "There are so many talented people. We've learned in our old age here, as we try and make TikToks, we are so bad at the technology."
"I used to make fun of my parents whenever I would get a video game system, and they couldn't operate it," laughs Dan. "That's what I feel like even trying to put the captions on a TikTok."
"We are there, dude," Shay Mooney chimes in. "That's the gap. TikTok was it for me. I can work Twitter, Instagram, Facebook, anything else. I mean, TikTok is another world. These kids are making these full-on productions."
"It's unbelievable," laughs Shay. "I am horrible. I am just figuring out that you can have two different scenes."
While TikTok might not be the duo's forte, writing the perfect song to pair with a TikTok video certainly is.
On Sunday, April 11th, the duo took to TikTok with a harmonizing cover of "Sunday Morning." Watch the link below and hear Dan + Shay croon over their recent Maroon 5 cover.
Should Cody start a TikTok? Let him know what kind of content you want him to post by connecting on Twitter or Instagram at @CodyAlan.
Do you enjoy country stories like these? Bookmark www.CMTCody.com and check back daily for exclusive interviews, trending topics, and the latest from country's hottest stars.
Photo Credit: Getty Images.
Have you posted a TikTok using a Dan + Shay song? Chances are, the country stars have watched it! Check out their reaction to the recent flood of TikTok videos using their song, "Glad You Exist."

Posted by After MidNite on Tuesday, April 27, 2021