Body Cam Video Shows Ohio Moms Brawl At Chuck E. Cheese, 1 With Loaded Gun
By Kelly Fisher
April 27, 2021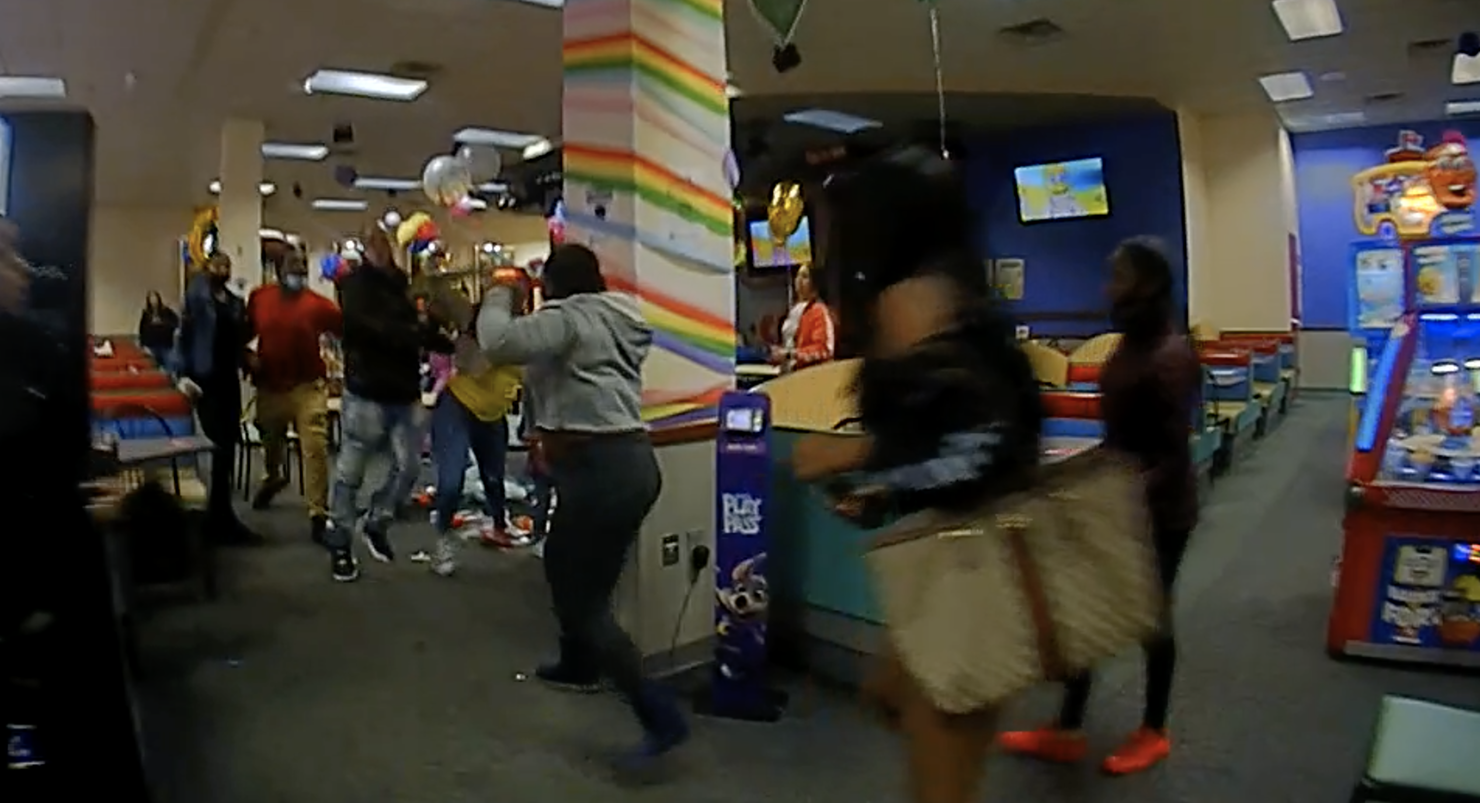 Several women are charged in connection with a brutal fight that broke out in a Chuck E. Cheese.
The incident happened at the Golden Gate Plaza location in Mayfield Heights. The fight broke out earlier this month, shortly before 8 p.m. on April 18.
The police report shows that moms stepped in after two kids began fighting — and that's when everything apparently went haywire.
Responding officers saw "several people in a large group pushing and throwing punches at each other," and "several other people attempting to break up the fight," the Mayfield Heights Police Department incident report states.
Fights ensued as authorities worked to end the altercation. Body cam footage captured the chaotic scene, including the moms yelling profanities and lunging at one another as their children cried. It took officers from multiple law enforcement agencies to break up the fight.
The Mayfield Heights Police Department requested aid from Lyndhurst, Highland Heights, Gates Mills and Mayfield Village agencies, according to the report.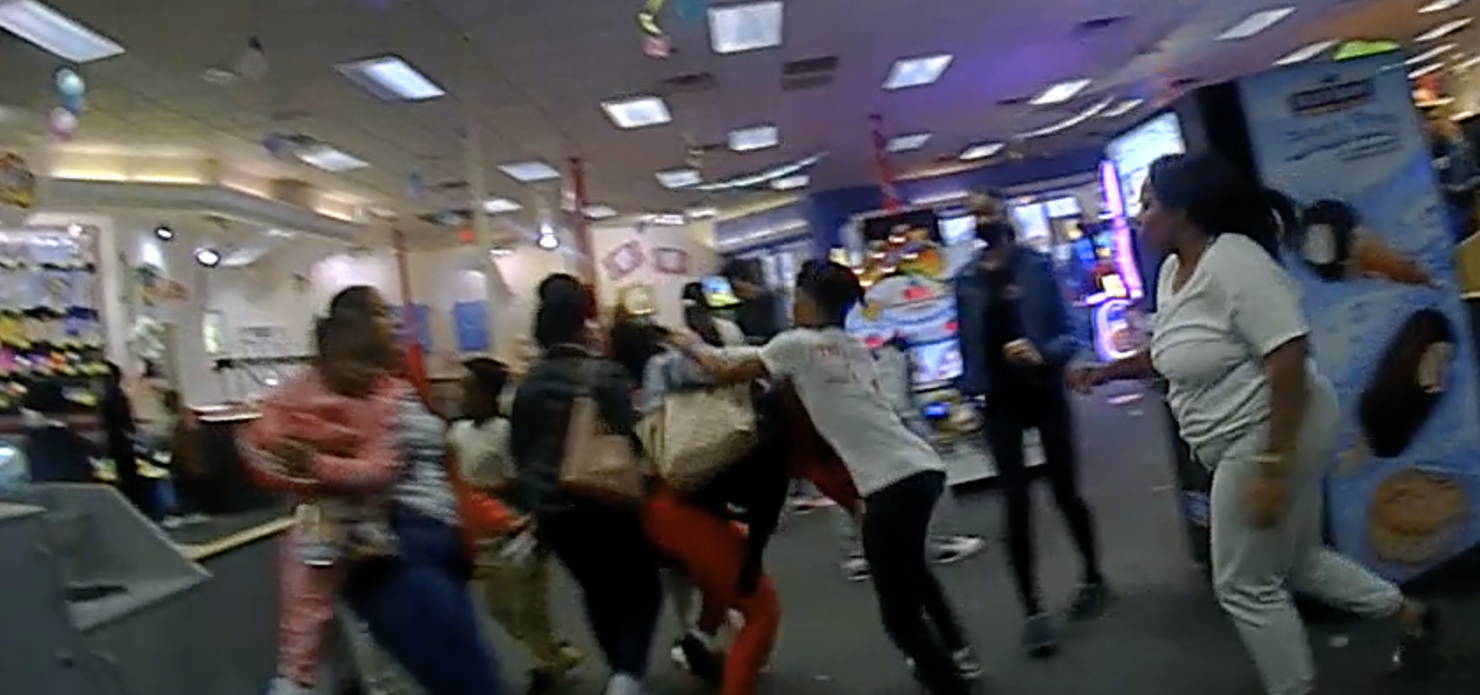 One of the women involved in the massive brawl carried a concealed, loaded handgun. At least one of the women also carried pepper spray.
The manager of the Chuck E. Cheese informed officers that one of the small children had been pepper sprayed in the face. Paramedics responded to help the child. It was unclear who sprayed the pepper spray, even on surveillance video. The manager told police she would contact her corporate office for the company's copy of the video, according to the incident report.
The Northeast Ohio women involved in the incident include:
Simone Ware, 32
Dominique Ware, 32
Brittnie Hill, 27
Desire Thomas, 27
Shekeerah Blair, 27, who also faces a charge of carrying weapons in prohibited places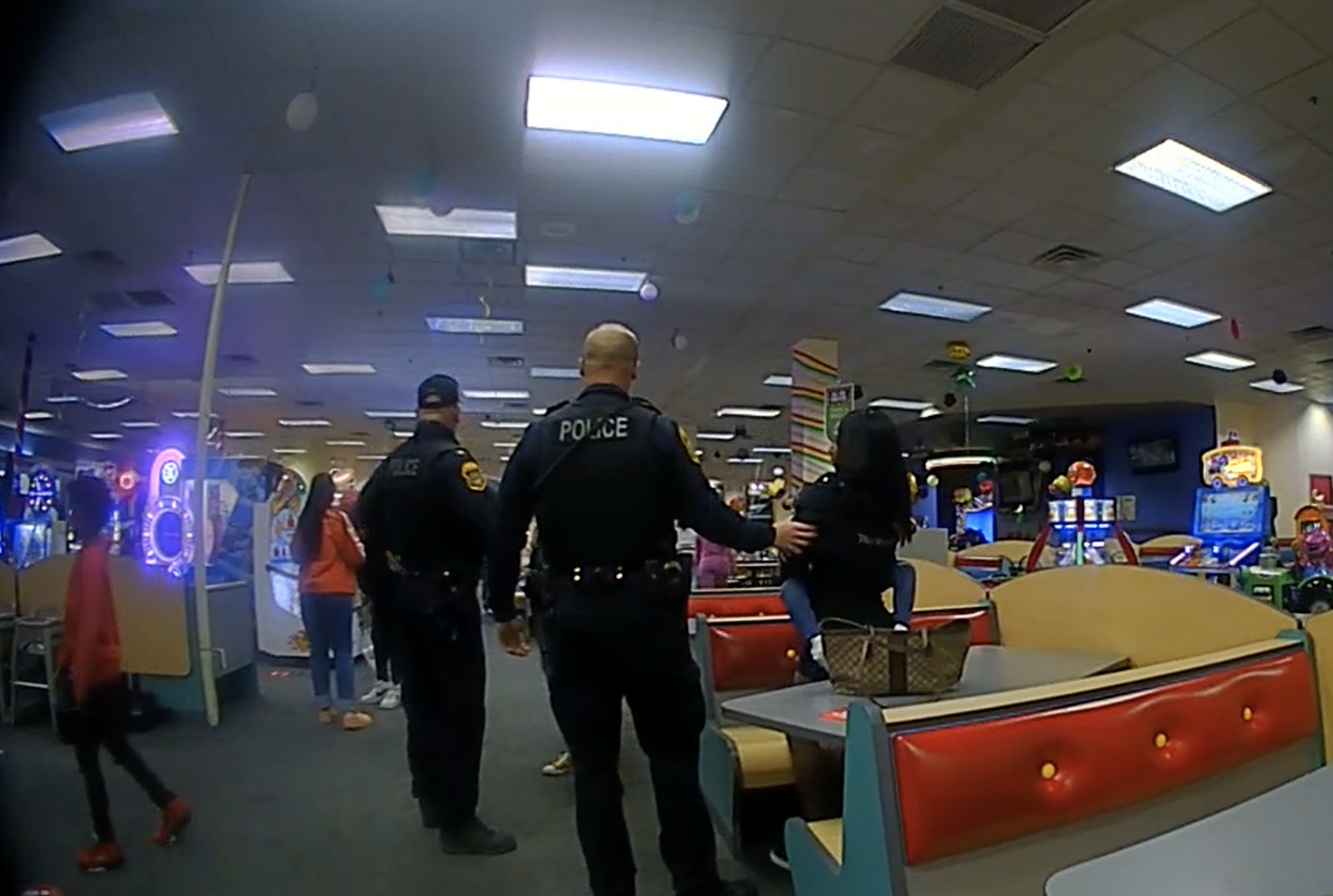 One unidentified woman left the scene before police arrived, according to the incident report. The women reported no injuries; however, another 49-year-old woman who was not directly involved reported that she got hurt when two of the women "knocked into her," the report states.
Photos: Mayfield Heights Police Department
WARNING: Body cam video contains graphic language, violence
Video: Mayfield Heights Police Department