John Densmore Reveals Why The Doors' 'L.A. Woman' Is So Irresistible
By Andrew Magnotta @AndrewMagnotta
April 29, 2021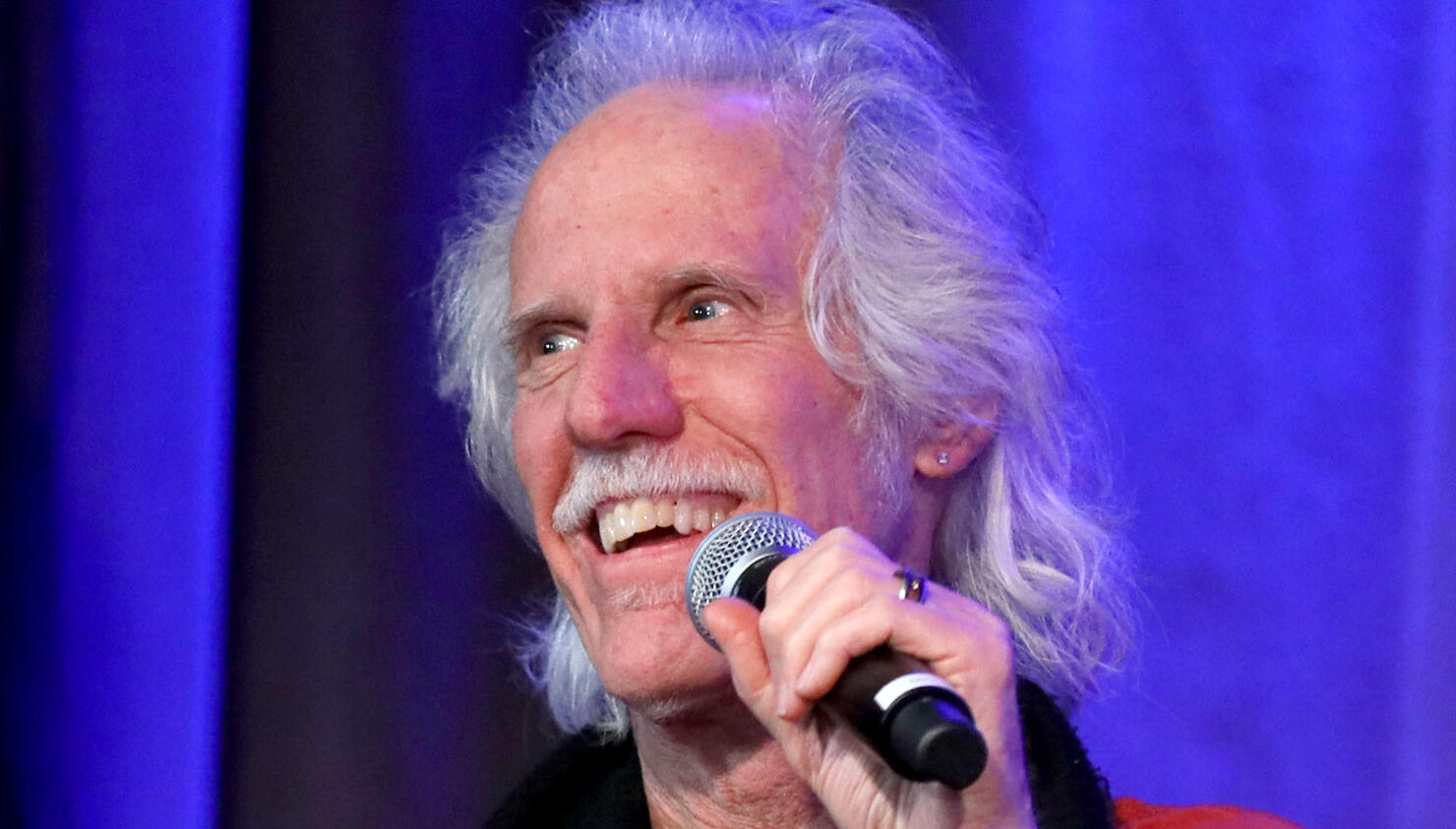 The Doors' drummer John Densmore marked the Golden Anniversary of the band's L.A. Woman album by revealing a subtle aspect of the arrangement that he believes keeps people coming back again and again.
He notes that the title track from L.A. Woman is by far the most difficult Doors song for a drummer to play because of the drastic tempo change in the bridge. Densmore tells Q104.3 New York's Jim Kerr and Shelli Sonstein that the band took inspiration from Jim Morrison's "Mr. Mojo rising..." lyric to create that middle section.
"I knew that 'mojo' was a blues term for sexuality and I slowed the tempo way down, and then gradually increased it, like an orgasm," Densmore explained. "The problem is that I wanted to arrive, when we got back to the top at the end, at the same tempo I started five minutes ago. That's the difficulty. I gotta get back ... I had to approximate it. We overshot it a little, between you and me, as a technical musician, but the feel is heaven. ...Primal, sexual."
Earlier in the conversation, Densmore explained that the band was careful to not try and perfect everything on L.A. Woman. The Doors had learned that obsessing over their material would often drain the feeling of excitement from the final product.
"It's my favorite album, really," he said. "We recorded in our rehearsal room, rather than a studio, so we were completely relaxed. We co-produced the album with Bruce Botnick, our longtime engineer, so we had total control. And we decided, 'Let's just do a couple takes on everything.' Like our middle period, where we were trying to make Sgt. Pepper with The Soft Parade, we did so many takes that we maybe went past the highest level. This one was just an act of love, I don't know."
Listen to the full conversation via the player above or on iHeartRadio here.
Densmore's latest book, The Seekers: Meetings With Remarkable Musicians (and Other Artists), is available now.
Photo: Getty Images