Dee Snider, UMG Win $1.2 Million Copyright Case Against Aussie Politician
By Andrew Magnotta @AndrewMagnotta
April 30, 2021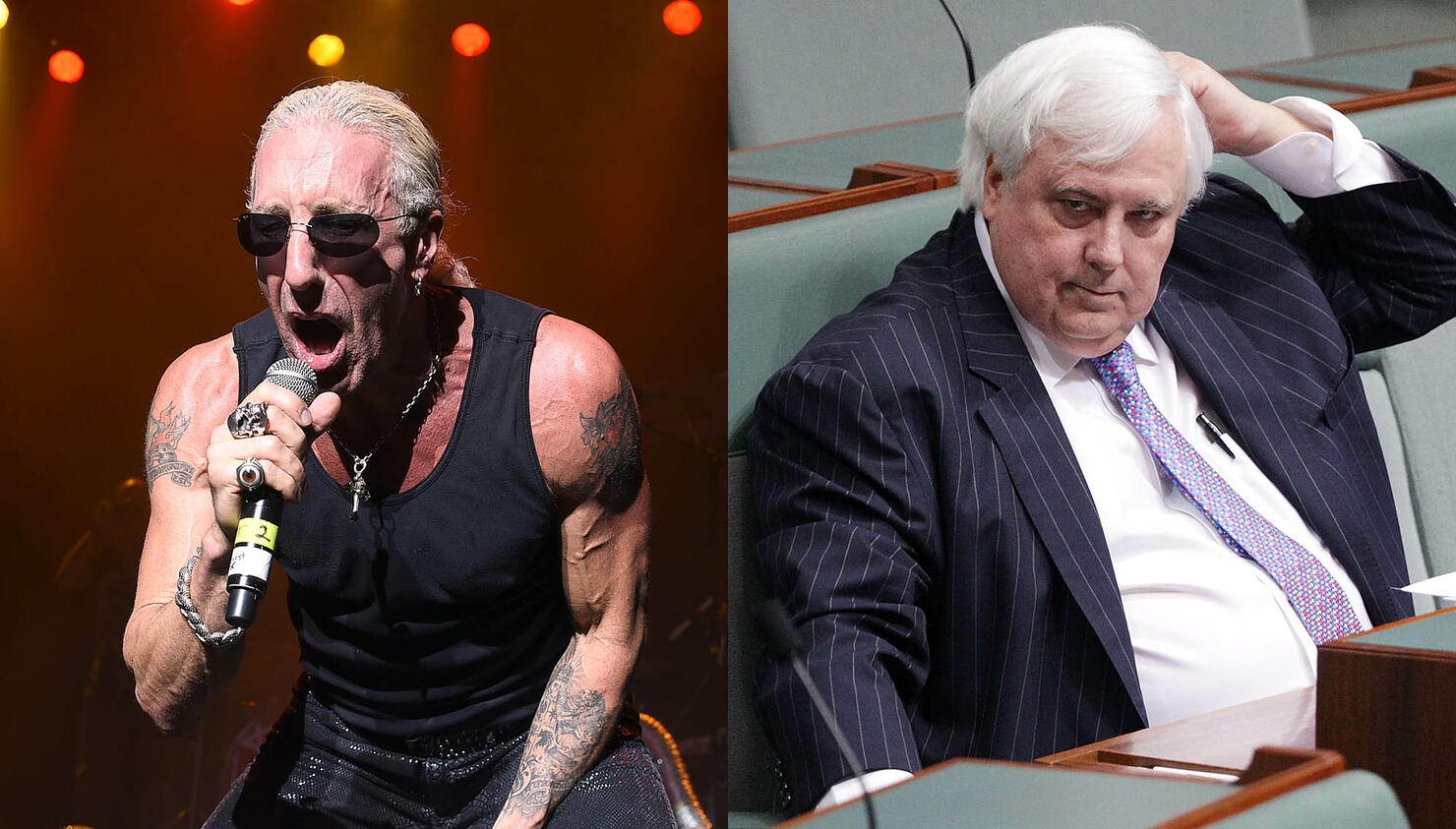 Former Twisted Sister frontman Dee Snider has won a $1.2 million copyright infringement case against a former Australian politician who parodied "We're Not Gonna Take It" without permission.
A judge ruled that Clive Palmer's campaign used the rhythm and melody from the 1984 Twisted Sister hit during ads for his 2019 Senate campaign without securing a license from the publisher, reports the Sydney Morning Herald.
Palmer's song included the lyrics "Australia ain't gonna cop it / No! Australia's not gonna cop it / Australia's not gonna cop it / Australia's not gonna cop it anymore."
Federal Court Justice Anna Katzmann ordered Palmer to pay $1.5 million AUD (about $1.2 million USD) to Universal Music Group, which bought the publishing on the song from Snider a number of years ago.
In her decision, Justice Katzmann rebuked Palmer for repeatedly lying about how his song was created.
"He gave false evidence, including concocting a story to exculpate himself," she said, adding that his behavior was "high-handed and contemptous."
The businessman-turned-politician changed his defense strategy multiple times during the case.
He first claimed that he came up with the campaign song without influence from the ubiquitous Twisted Sister hit. Then he asserted that Snider had no claim to the melody due to similarities with the Christmas carol "Oh Come, All Ye Faithful." Later, he admitted that Universal Music Group held the copyright to both the lyrics and melody, but said his song did not incorporate a substantial part of either. Finally, he argued that the song fell under a "fair dealing" defense for satirical works.
Evidence revealed that Palmer's campaign even approached Universal about licensing "We're Not Gonna Take It" in 2018, but Palmer balked at paying the $150,000 licensing fee. With no deal, he decided to use the song anyway.
Justice Katzmann said it was clear that Palmer knew what he was doing and decided to flout copyright laws.
The judgment is the highest-ever for music copyright infringement in Australia.
The first $500,000 AUD was attributed to damages; the additional $1 million was in light of the flagrancy of the infringement, and legal costs. Palmer will also have to pay interest on the damages, which will be calculated at a later date.
Snider celebrated the sweeping legal victory Thursday, writing via Twitter: "Hallelujah!! Just found out that the copyright infringement of 'We're Not Gonna Take It' by 'politician' Clive Palmer in Australia has been decided MAJORLY in favor of myself as writer and [Universal Music Group] as publishers! WE'RE NOT GONNA TAKE COPYRIGHT INFRINGEMENT ANY MORE!!
Palmer reportedly spent around $60 million on his 2019 political campaign, but he and his party did not win any seats in the election.
Photo: Getty Images
HALLELUJAH!! Just found out that the copyright infringement of "We're Not Gonna Take It" by "politician" Clive Palmer in Australia has been decided MAJORLY in favor of myself as writer and @UMG as publishers! WE'RE NOT GONNA TAKE COPYRIGHT INFRINGEMENT ANY MORE!!

— Dee Snider🇺🇸 (@deesnider) April 30, 2021