Halsey Is Glowing While Cradling Baby Bump In Sweet New Sunny Photos
By Taylor Fields
May 5, 2021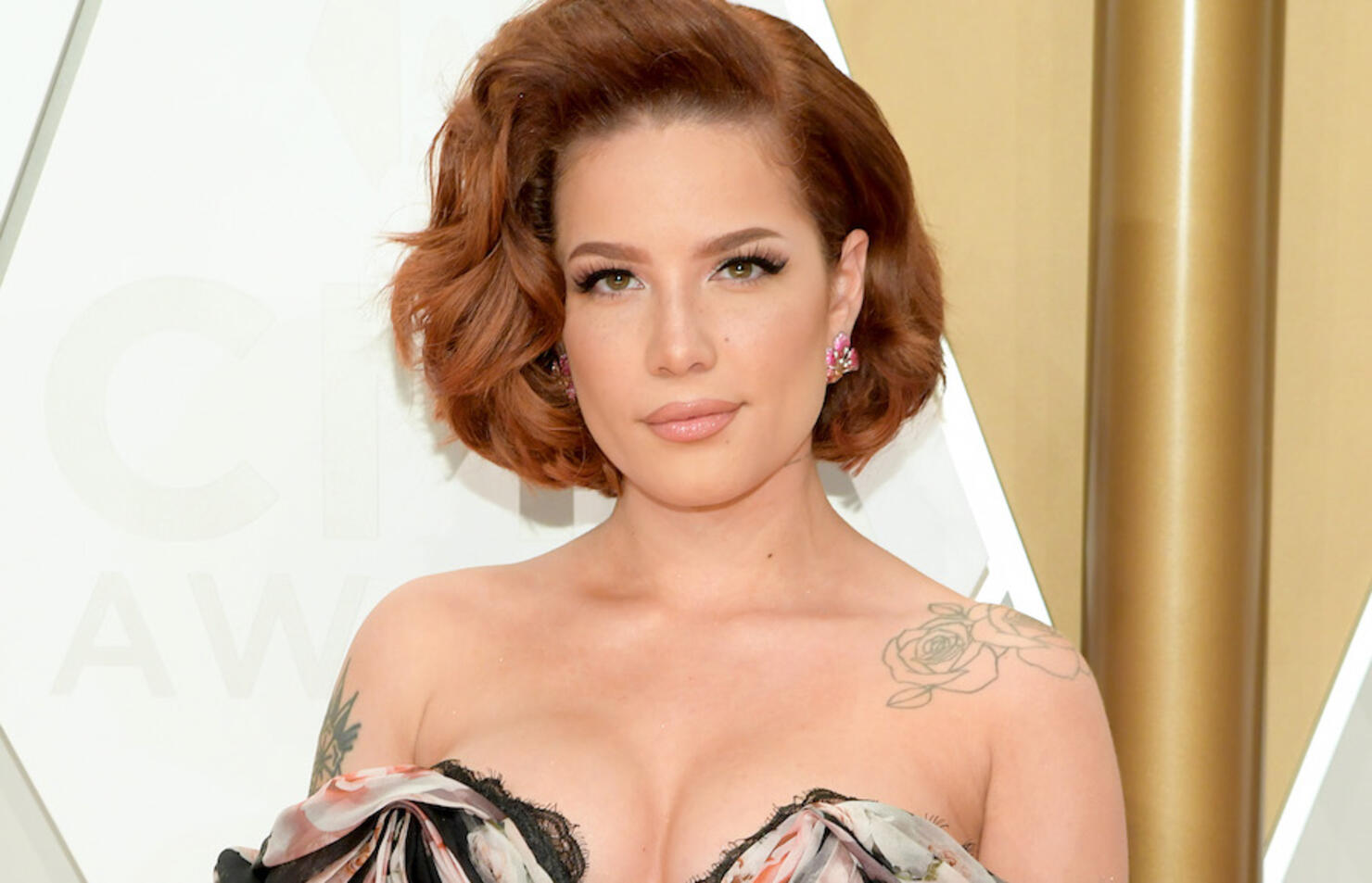 Halsey is absolutely glowing! The star shared a few sweet snaps while she's cradling her baby bump and enjoying some time outdoors.
In several photos posted to Instagram, Halsey is lounging on a chair in a scenic setting, taking in the beautiful sunny weather, rocking a dress and sunglasses, as she is cradling her growing baby bump. And in a few close up shots, the mom-to-be shows off her makeup look of the day, tagging her recently-launched makeup line about-face.
Halsey captioned the beautiful new pictures, "après la pluie, le beau temps," which roughly translates to "after the rain, comes the beautiful weather."
This is Halsey's first child with boyfriend Alev Aydin. The singer/songwriter announced the exciting news back in January in a series of photos, wearing a colorful halter top and jeans, with her growing bare bump on display. She wrote along with them "Surprise!"
Halsey has been keeping fans updated on her pregnancy via social media, and in February wrote of her changing body, "I've been thinking lots about my body. it's strange to watch yourself change so quickly. I thought pregnancy would give me very strong, binary feelings about 'womanhood' but truly it has leveled my perception of gender entirely. My sensitivity to my body has made me hyper aware of my humanness and that's all. Doing a remarkable thing. And it's grand. I hope the feeling lasts. I cook a lot, sleep even more, and read lotssss of books. I miss my family. And you guys too! bye for now."
The star has also shared several heart-warming photos of her growing baby bump, one showing Ayden sweetly kissing Halsey's belly, and another comparing herself to a basketball — "These spot the difference games r getting harder every day," she wrote.