Rush Limbaugh: 10 Images From A Remarkable American Life
By Rush Limbaugh Show Staff
May 11, 2021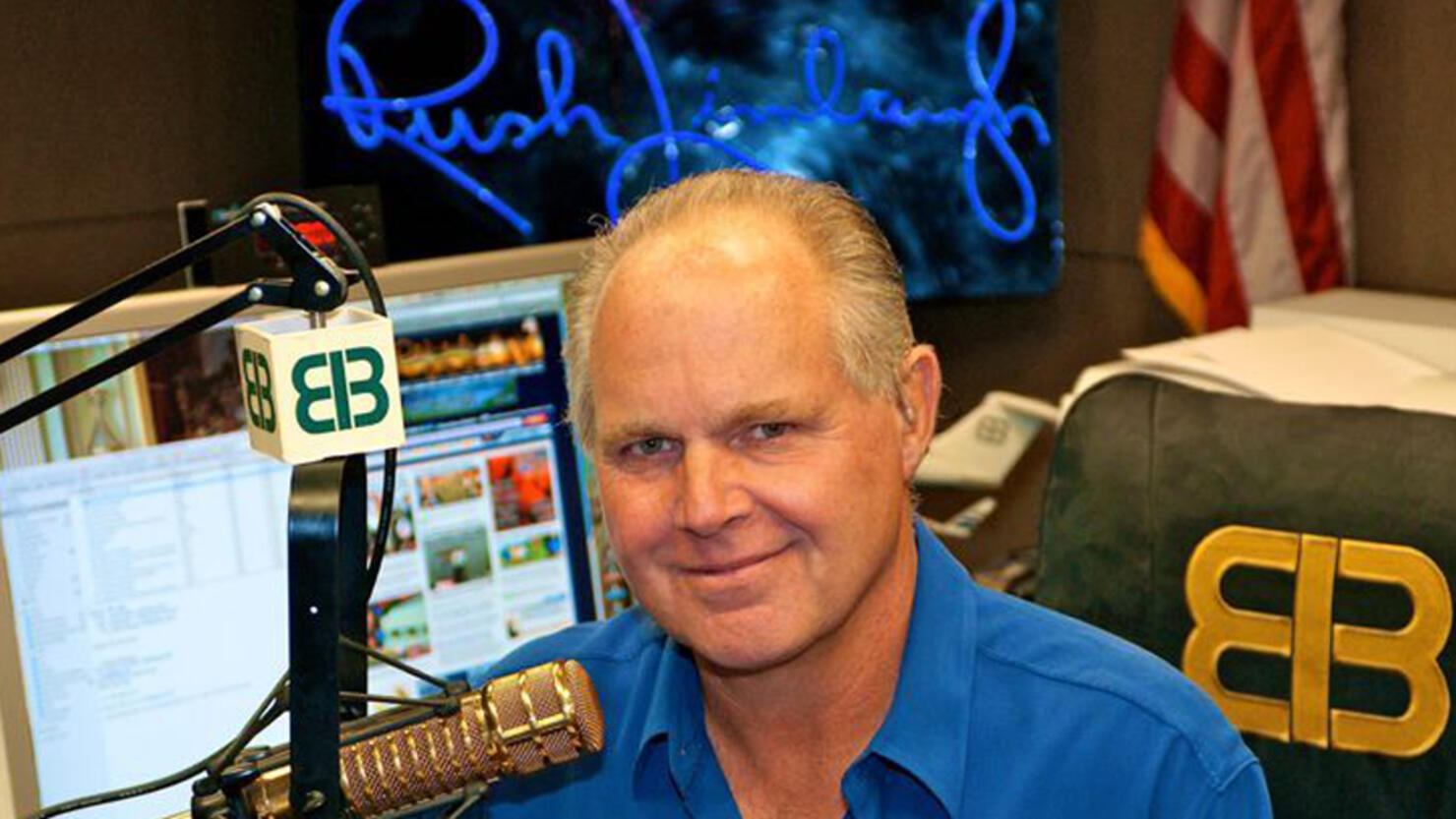 An new podcast, Rush Limbaugh: The Man Behind the Golden EIB Microphone, premieres tomorrow (5/12). The 12-episode limited series will detail legendary radio host Rush Limbaugh's award-winning, 30-plus year career in radio that revitalized the spoken-word format and provided a platform for him to develop and lead modern conservatism in America.
To mark the occasion, we've gathered some photos highlighting Rush's illustrious career.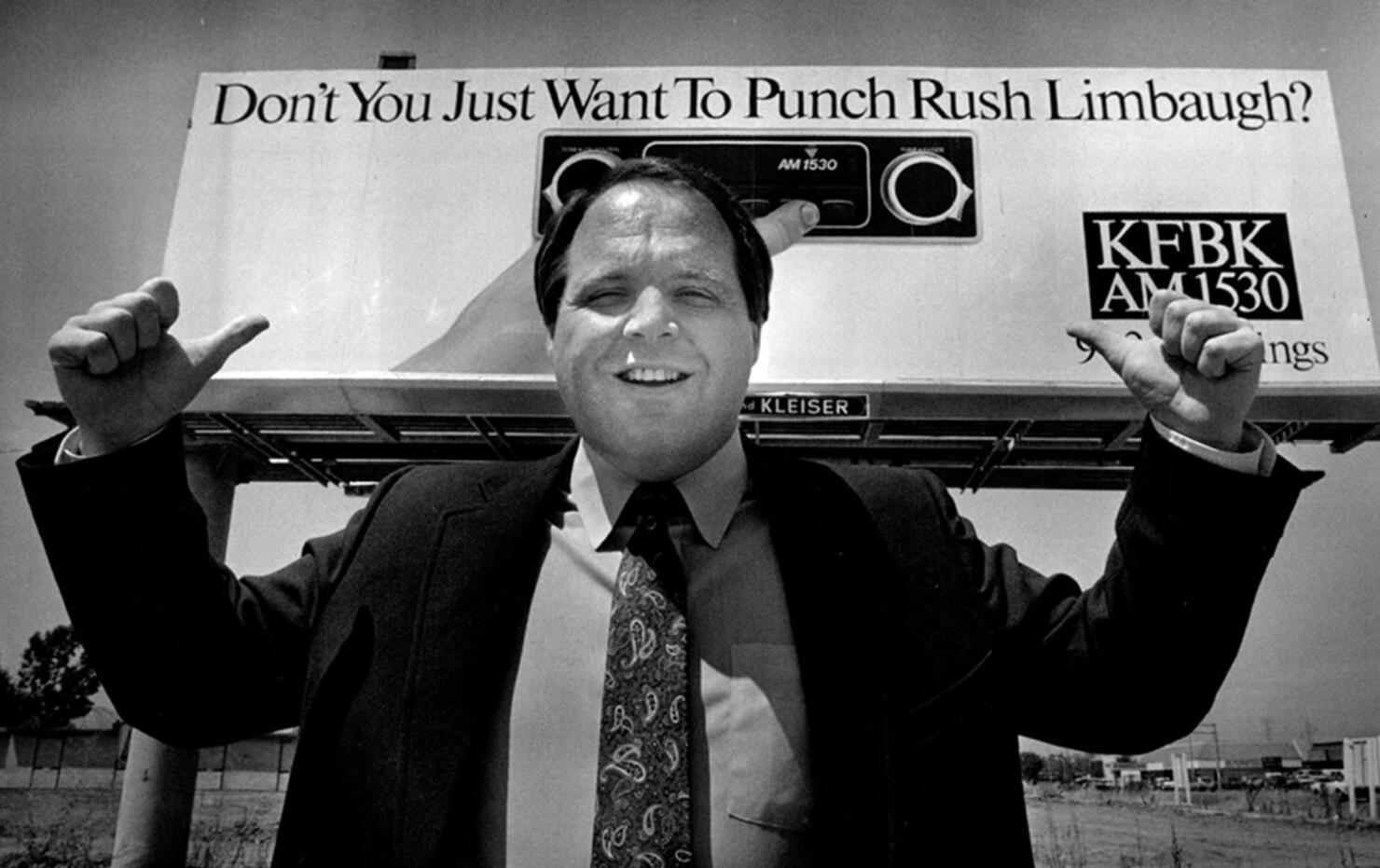 Despite being fired as a DJ seven times, Rush never gave up his radio dream and finally scored a hit with his own talk show in Sacramento in 1984. (Photo credit: KFBK)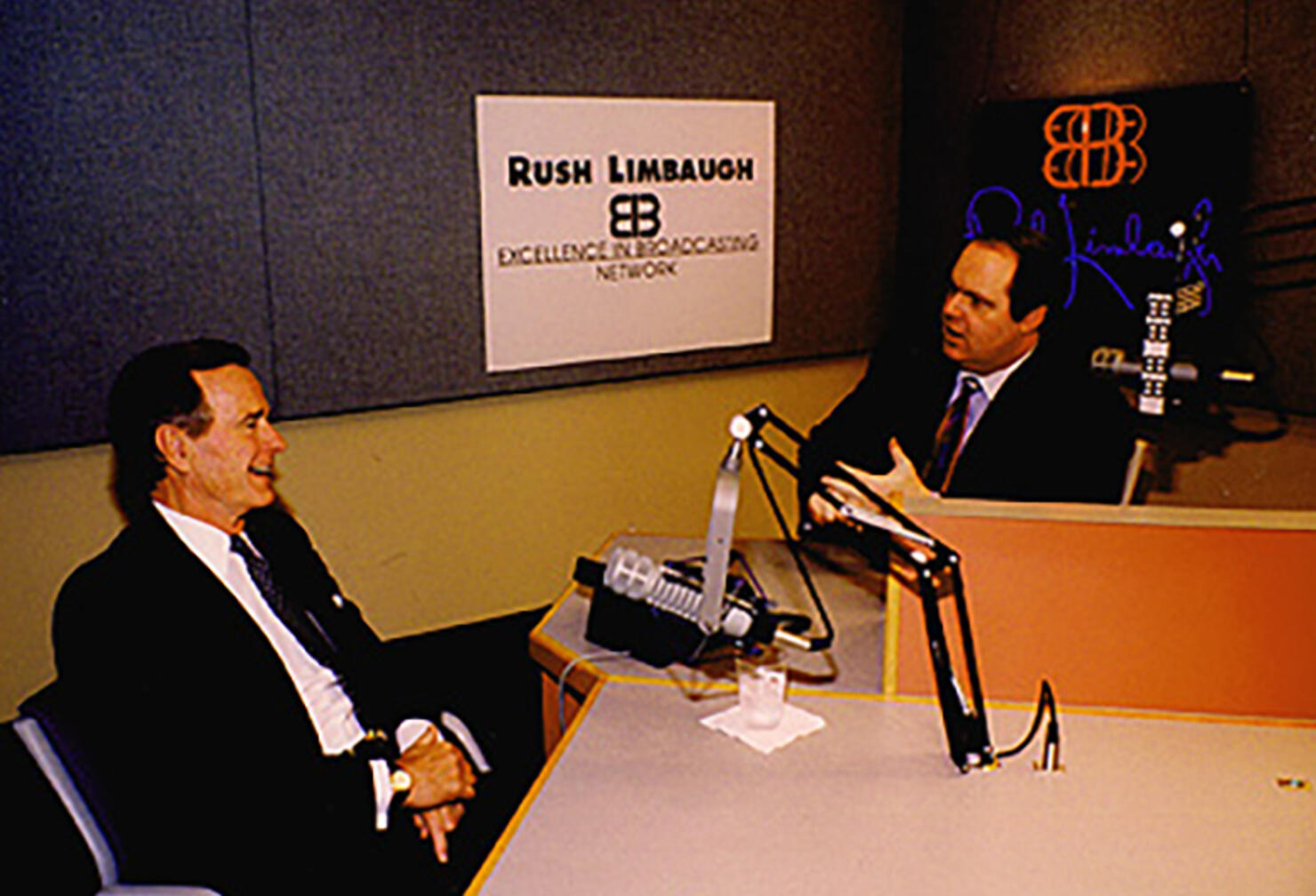 The Rush Limbaugh Show went national in 1988 and soon became the number one radio show in America, where it has remained for over 30 years. (Photo credit: AP)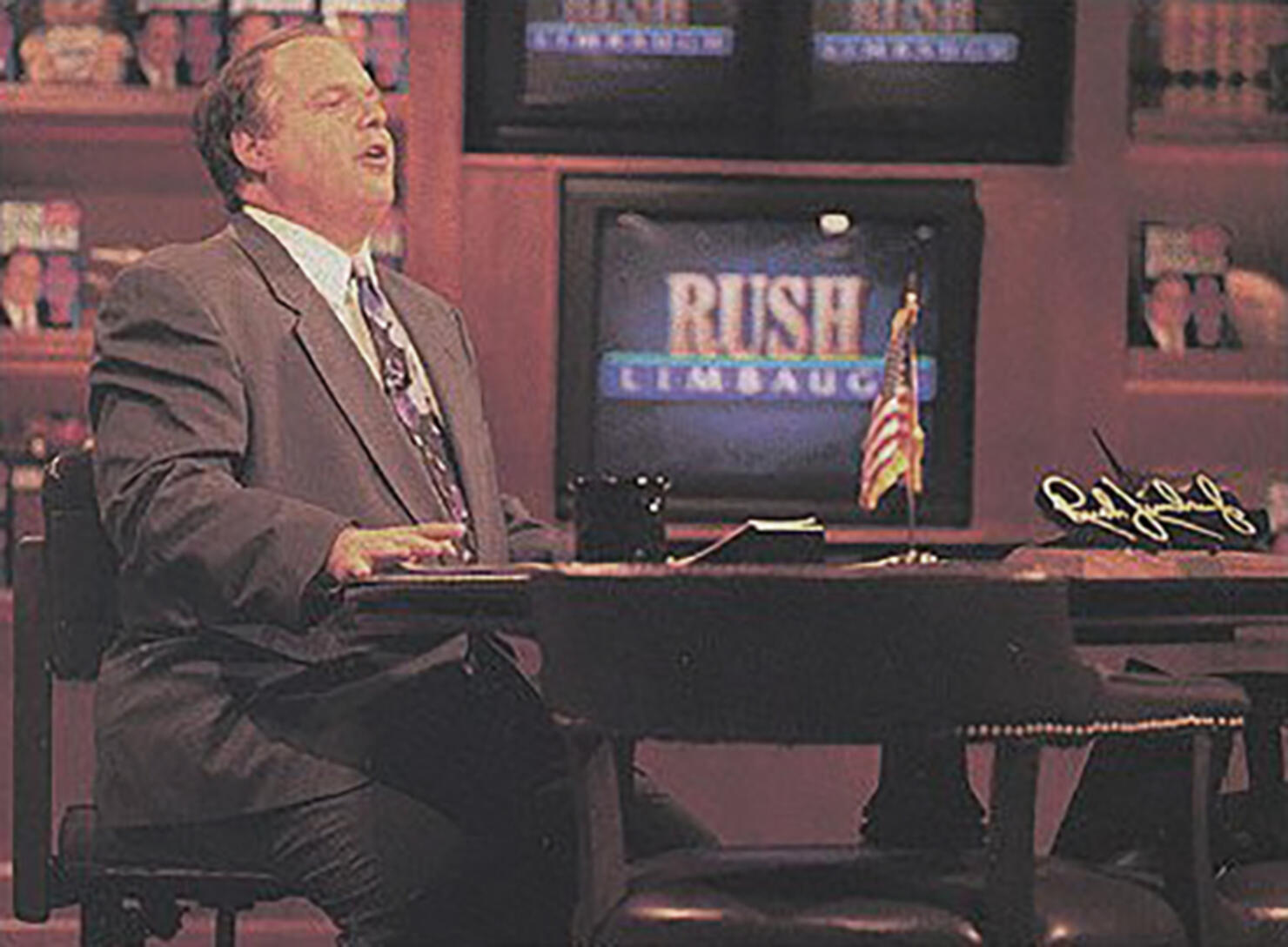 From 1992-1996, Rush hosted a syndicated TV show called Rush Limbaugh, the Television Show. Rush's combination of news and satire was the forerunner to today's politics-focused late night talk shows. (Photo credit: The Rush Limbaugh Show)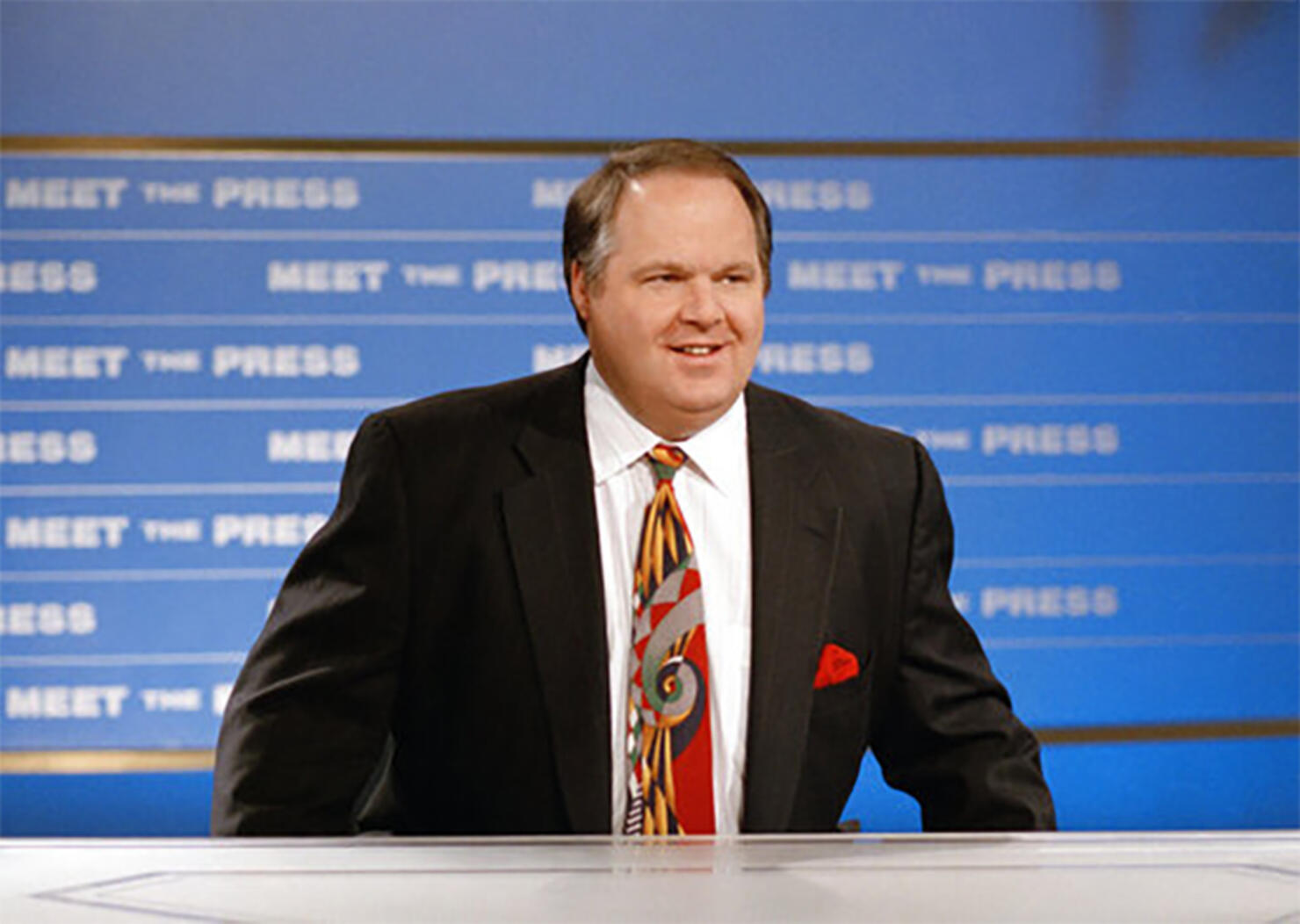 By 1994, Rush had become the leader of American conservatism, credited as the most influential voice behind the Republican Revolution, which resulted in the party winning control of the House of Representatives for the first time in 40 years. (Photo credit: AP)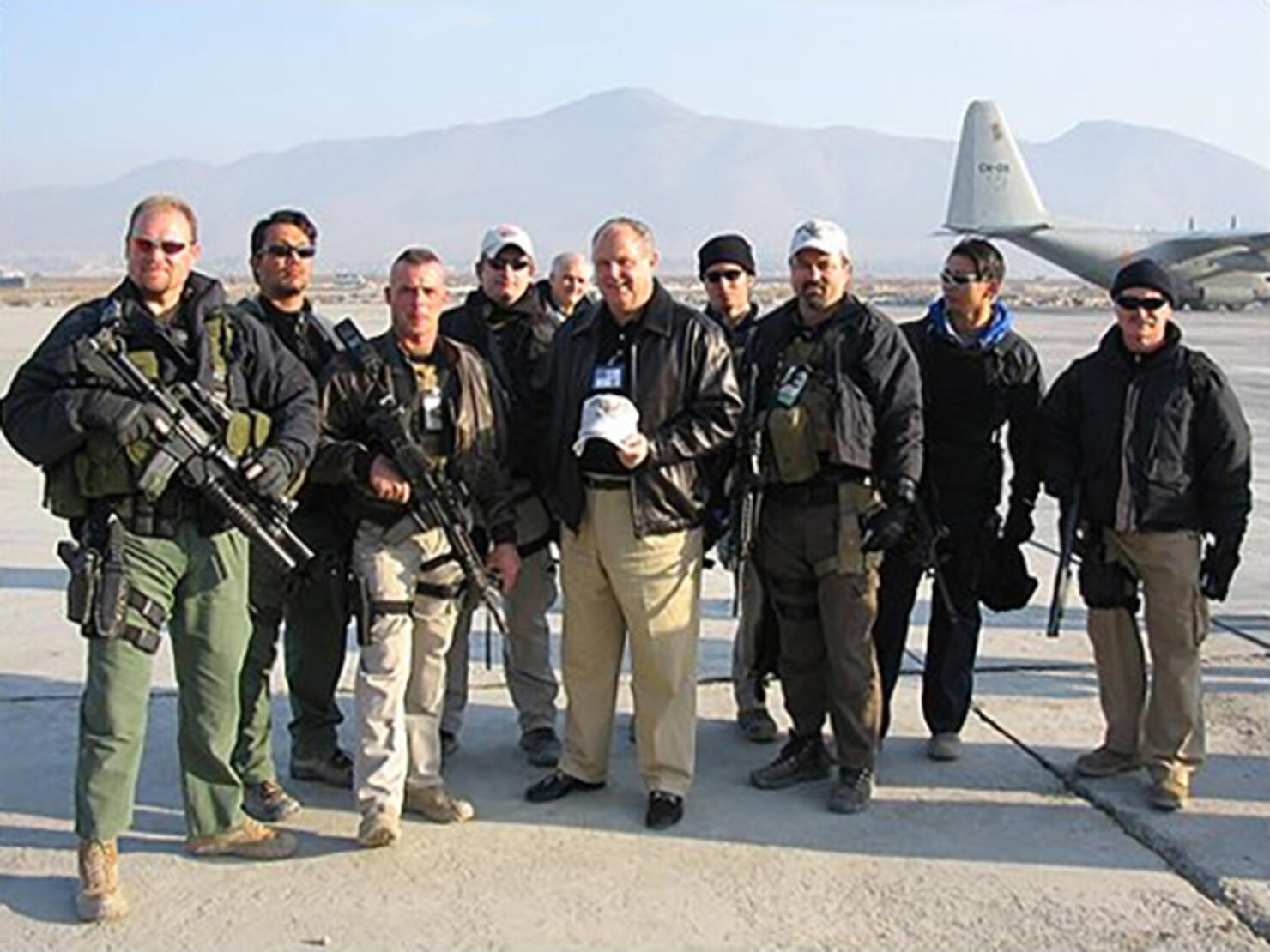 After the terror attacks of September 11, 2001, Rush visited the troops in Afghanistan, reaffirming his lifelong support of the U.S. military. (Photo credit: U.S. State Department)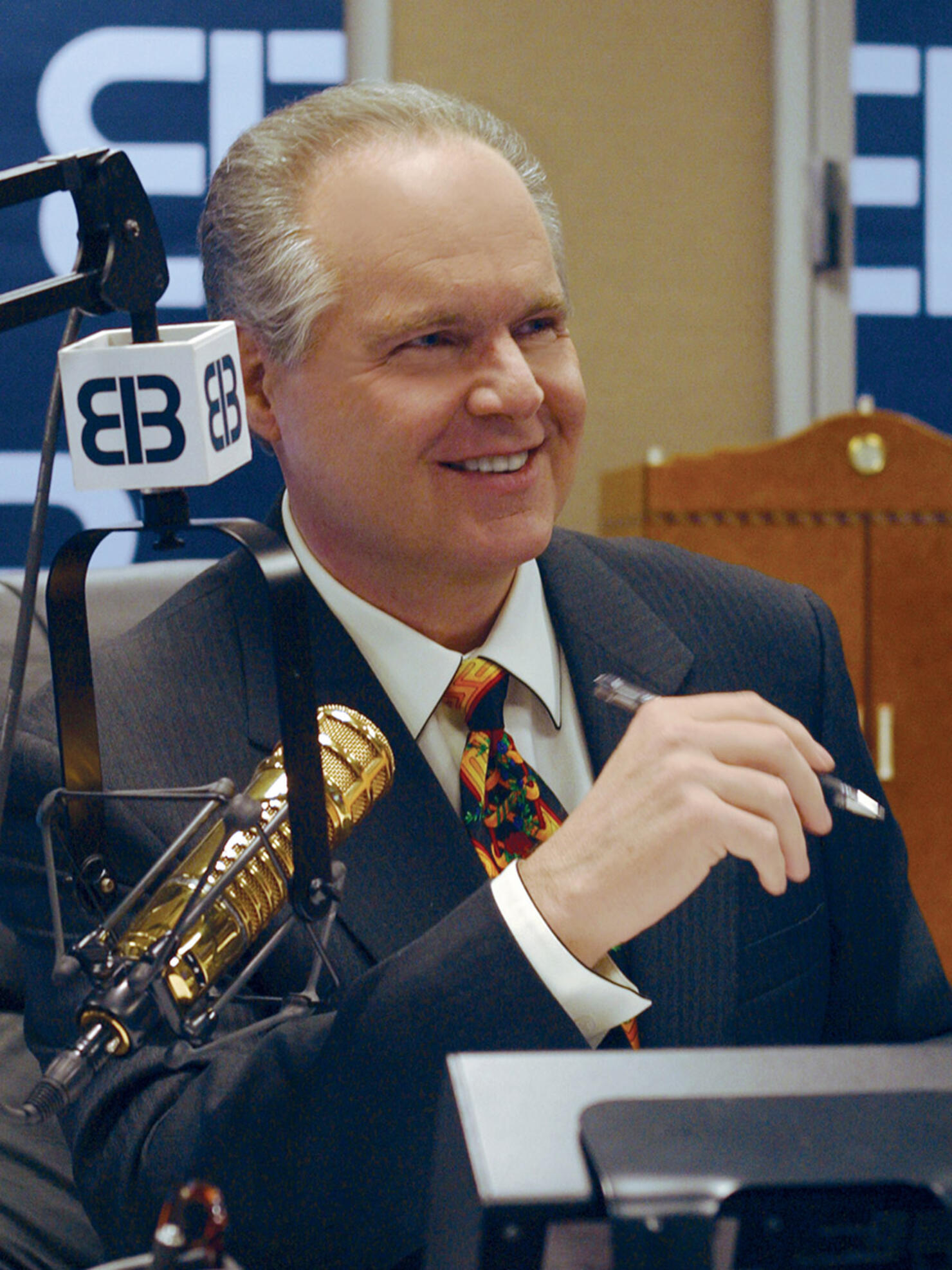 Rush's philanthropy was legendary. Over his lifetime, he donated tens of millions of dollars to various charities. During his annual radio-thons for the Leukemia and Lymphoma Society, Rush and his audience raised over $50 million to fight cancer. (Photo credit: The Rush Limbaugh Show)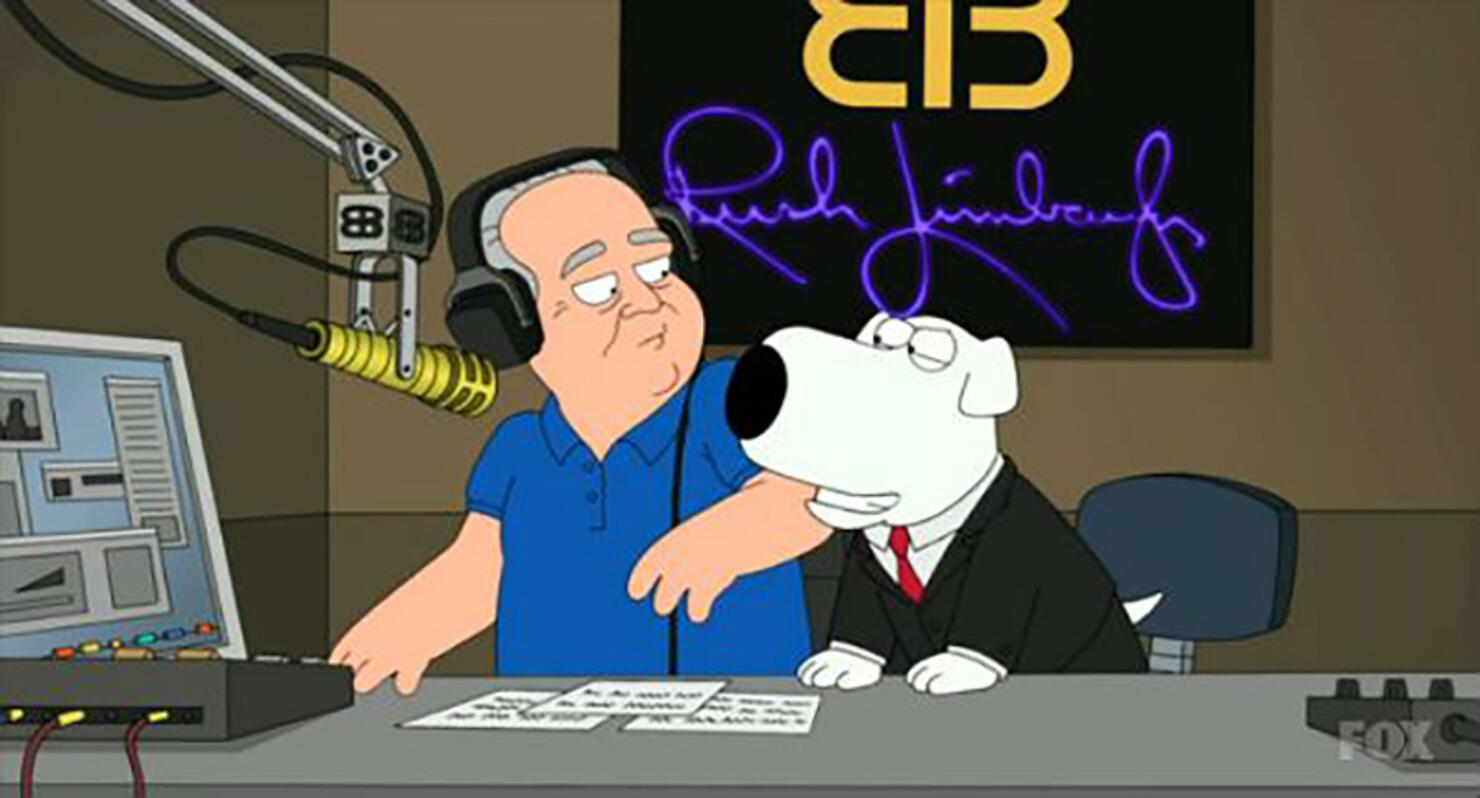 Rush became a pop-culture icon and appeared on numerous television shows. His Family Guy appearances introduced him to a new audience. (Photo credit: Fox)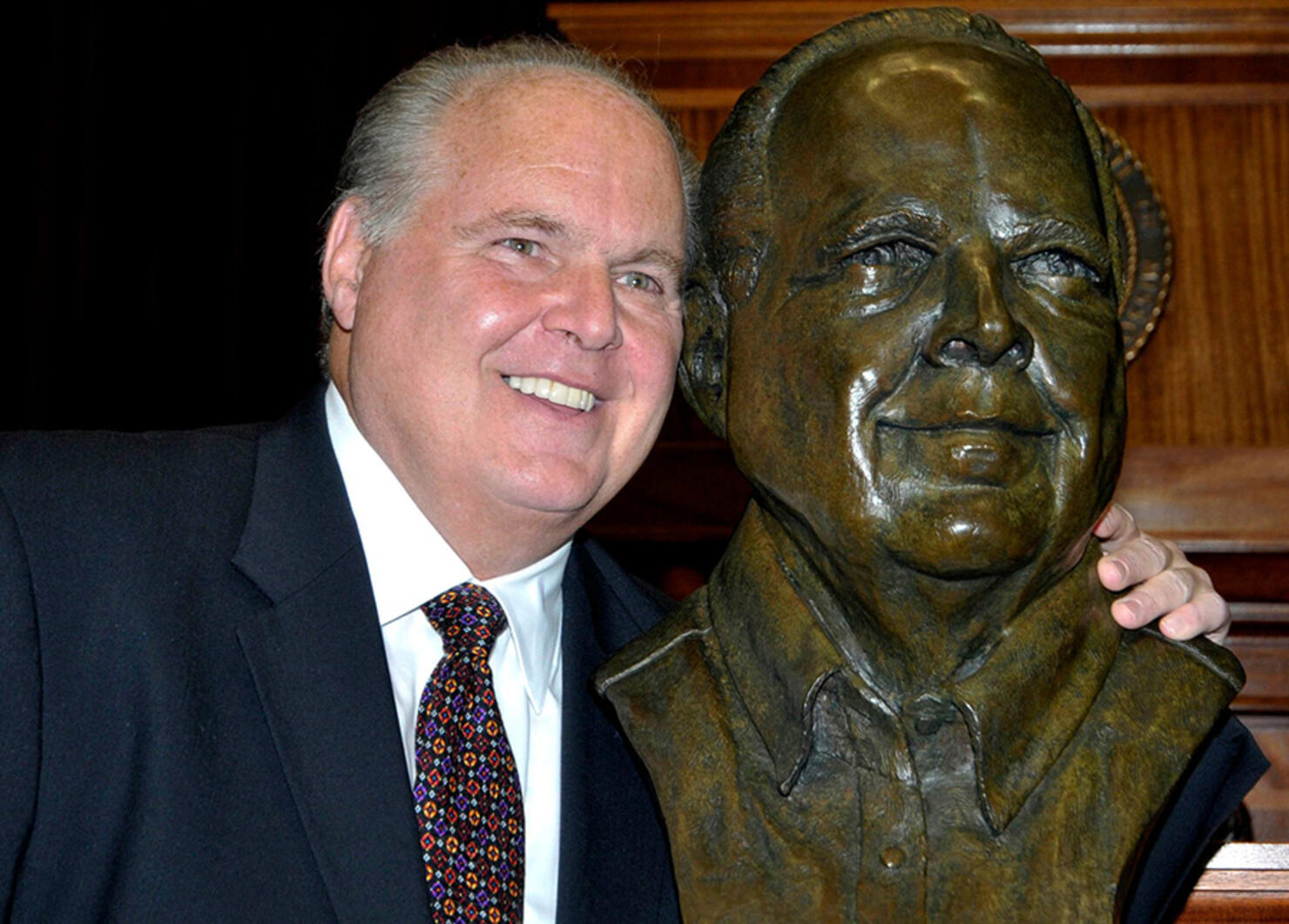 In 2012, the boy who grew up in the small town of Cape Girardeau dreaming of spinning records on the radio, was inducted into the Hall of Famous Missourians, alongside the likes of Mark Twain and Harry Truman. (Photo Credit: Getty Images)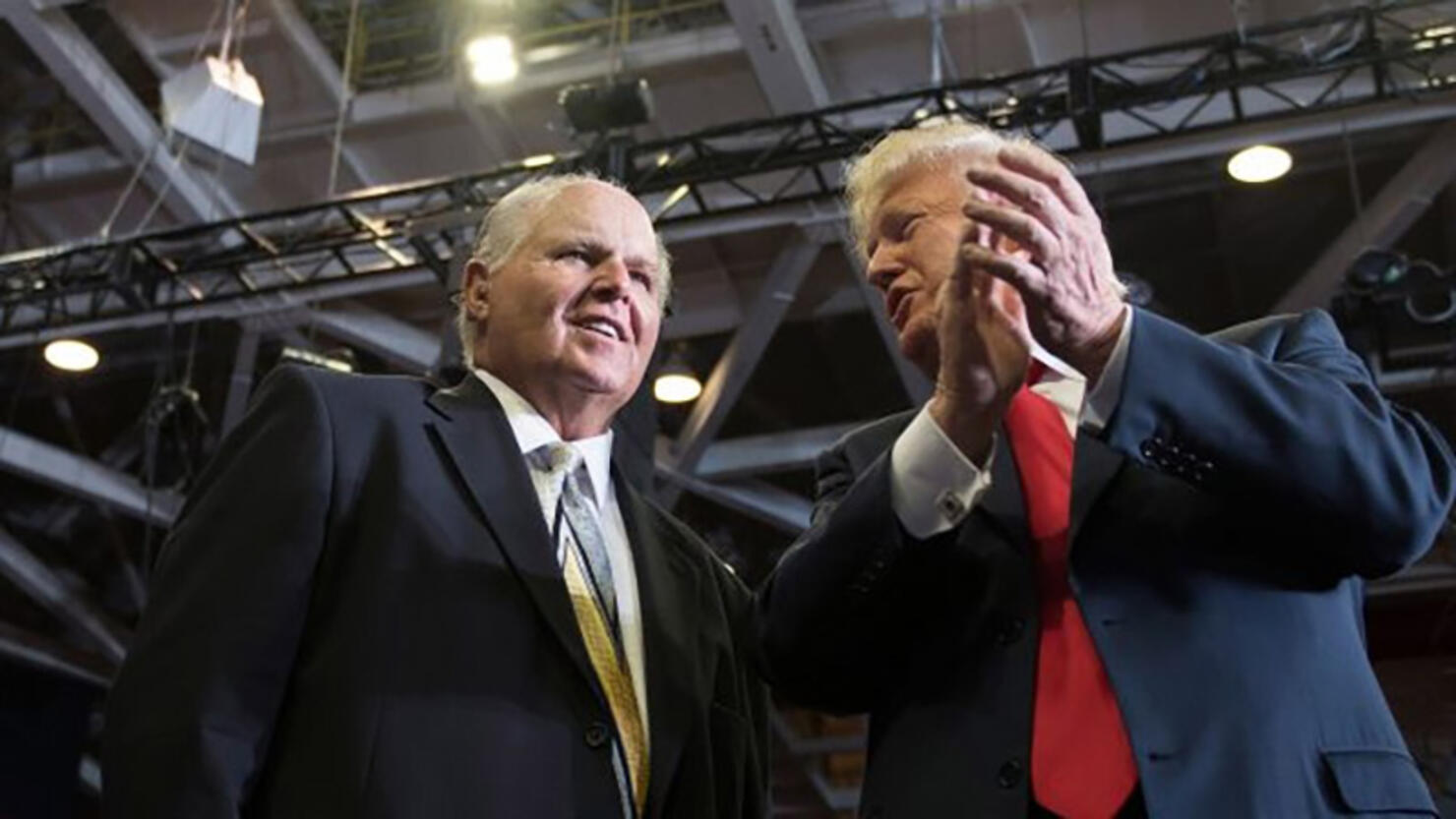 Rush and President Trump shared many common bonds. Trump rallies were often compared to the "Rush to Excellence Tour" shows Rush held early in his career. (Photo credit: Getty Images)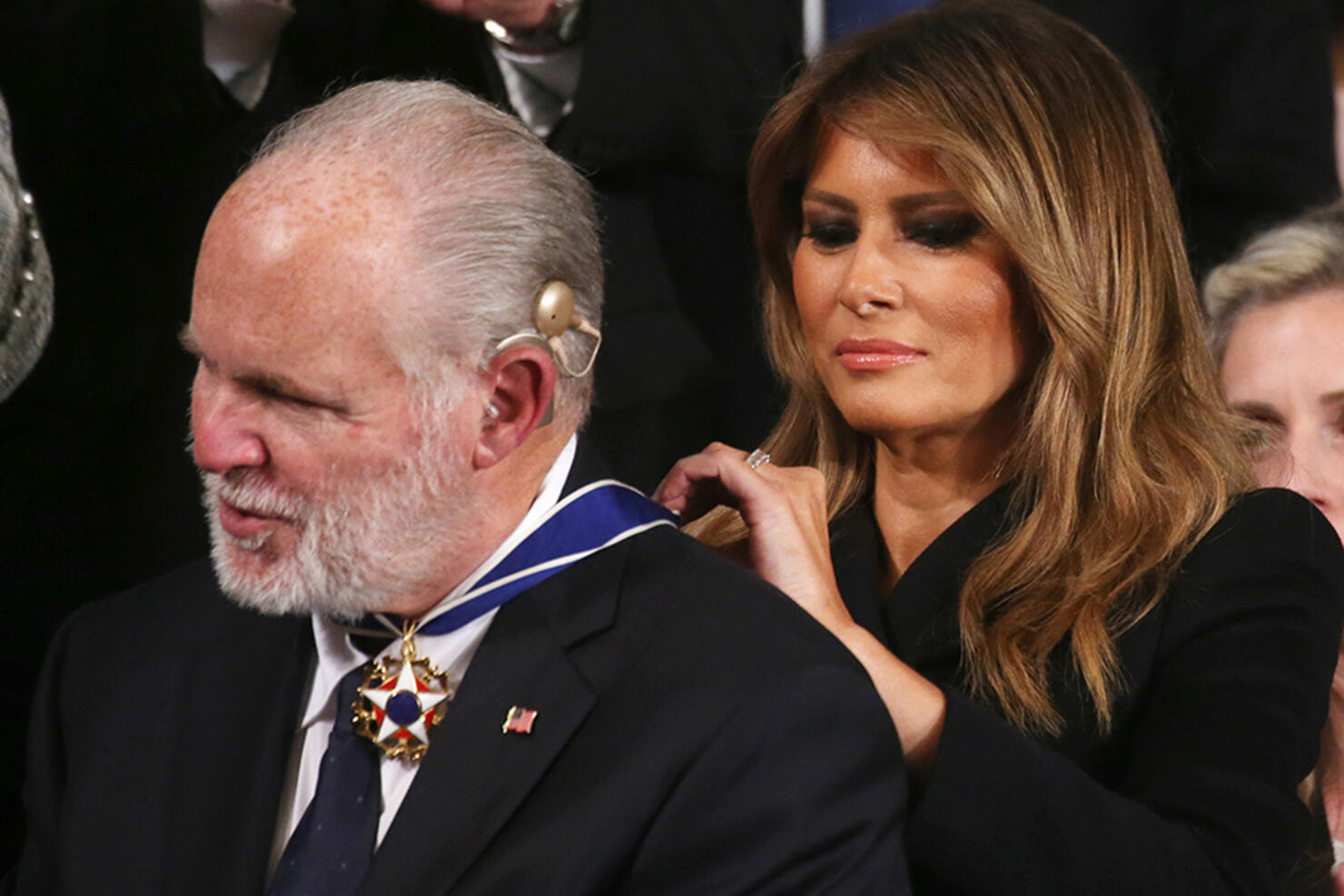 Before a national TV audience at the 2020 State of the Union, President Trump announced Rush would be awarded the nation's highest civilian honor, the Presidential Medal of Freedom. First Lady Melania Trump presented the medal to Rush. (Photo credit: Getty Images)
You can learn more about Rush on the new podcast, Rush Limbaugh: The Man Behind the Golden EIB Microphone. It will be narrated by James Golden, Limbaugh's longtime call screener and "official program observer," known to listeners as "Bo Snerdley." Golden had a front-row seat to The Rush Limbaugh Show for nearly all 33 years of its existence and invites listeners to sit next to him via this podcast.
Featuring Limbaugh's own words and never-before-heard stories shared by colleagues, friends and family, the series gives listeners a guided tour of the five-time Marconi Award winner's historic journey from Cape Girardeau, Missouri, to becoming the number one talk radio host in America and a Presidential Medal of Freedom winner. The series will also highlight Limbaugh's lasting legacy, which includes The Rush Limbaugh Show's continued dominance as the most-listened-to talk radio program in America.
Presented by MyPillow and the Tunnel to Towers Foundation, Rush Limbaugh: The Man Behind the Golden Microphone debuts this week, with new episodes available Wednesdays on iHeartRadio and everywhere you enjoy podcasts. Check it out when it premieres tomorrow (5/12) here.