Chrissy Teigen Slams Ben Affleck, Matthew Perry For Dating App Behavior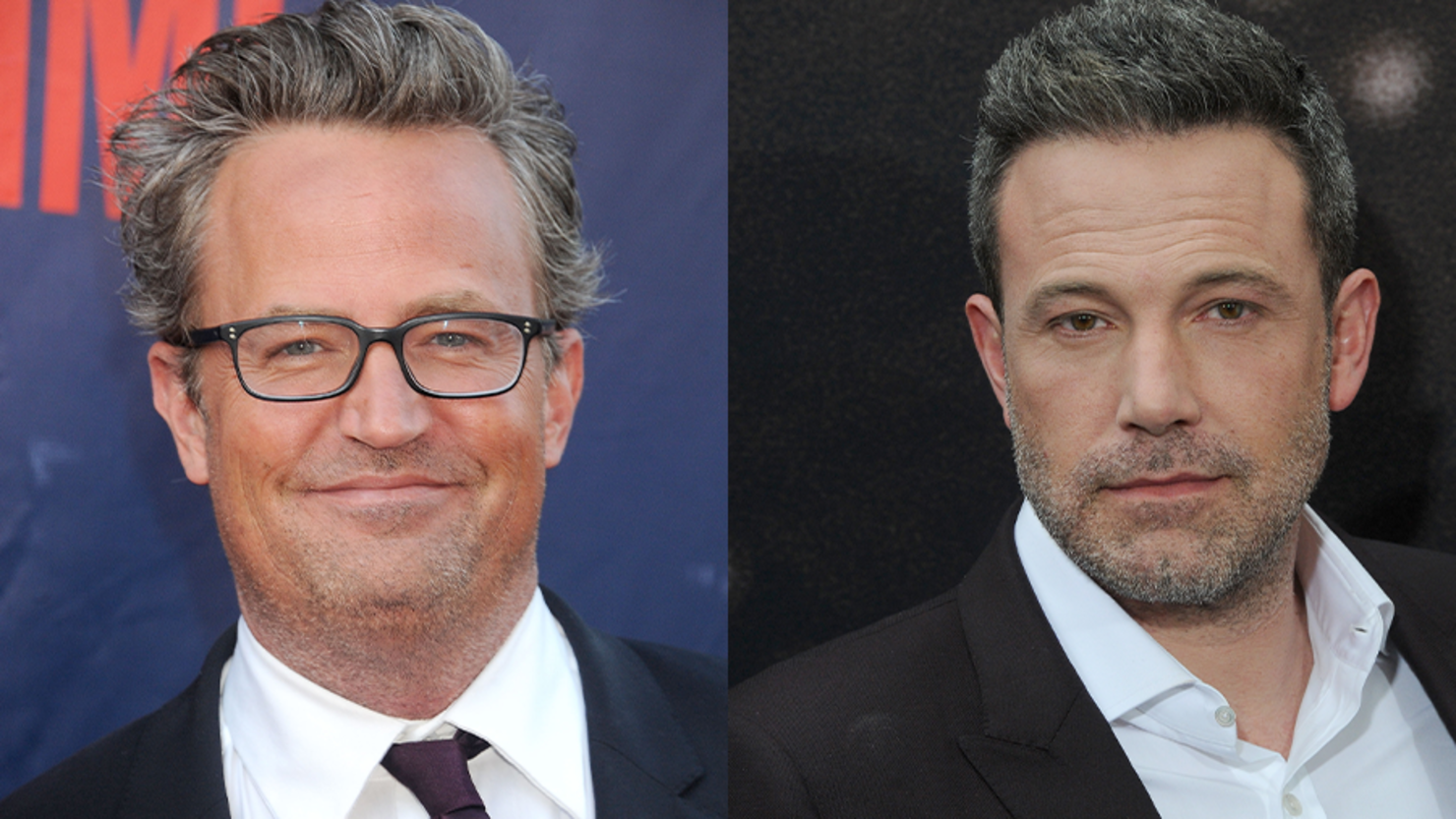 Ben Affleck and Matthew Perry recently made headlines for video messages they sent to women they matched with on the dating app Raya. After the videos went viral, Chrissy Teigen weighed in on the actors' behavior.
For those who may have missed these headlines, an author named Nivine Joy posted a TikTok video revealing she had matched with Affleck on Raya. Joy thought she was being catfished and unmatched with the Batman actor. Once Affleck realized Joy unmatched him, he sent her a selfie video saying "Nivine, why did you unmatch me? It's me!"
The video, unsurprisingly, quickly went viral. Affleck began receiving backlash for sending Joy the selfie video, with many finding the behavior inappropriate. Joy, however, defended Affleck. "I'm seeing a lot of comments calling him a creep, and l don't think that's fair," the author said, according to E! News. "l wasn't making fun of him in the video. l was making fun of myself for thinking he was a catfish, and it was just supposed to be funny."
Shortly after Joy's TikTok of Affleck made headlines, another young woman shared a now-deleted TikTok depicting a FaceTime call between herself and Mattew Perry. The woman was 19-years-old when she matched with the 51-year-old Friends actor on Raya. The video, which was shared by the Daily Mail, shows Perry asking the LA-based personal assistant: "'Do you always play with your hair this much?"
The now 20-year-old woman received criticism for sharing a clip of the FaceTime on TikTok. She defended herself to Page Six, saying: "A lot of people were saying I'm a bully and mean for posting this, and it made me feel kind of bad, but at the same time, I feel like a lot of guys in Hollywood are talking to all these young girls, and it's something that I think a lot of people should be aware of."
The TikToker also stated that Perry didn't say anything overtly sexual to her during their call, but she did feel uncomfortable during their conversation, including an instance when Perry allegedly asked if he was as old as her dad.
Teigen joined in on the public discourse about the Raya videos, as well, calling out Affleck and Perry for their actions. "I agree celebs shouldn't be making these creepy desperate video replies on Raya but it's tacky to release private messages," she wrote on Twitter. "Ya both wrong, congrats."
I agree celebs shouldn't be making these creepy desperate video replies on raya but it's tacky to release private messages. Ya both wrong, congrats

— chrissy teigen (@chrissyteigen) May 6, 2021
Neither Perry nor Affleck has commented publicly on the situation.
Photo: Getty