Alex Van Halen Marks His Own Birthday With Special Tribute To Eddie
By Andrew Magnotta @AndrewMagnotta
May 10, 2021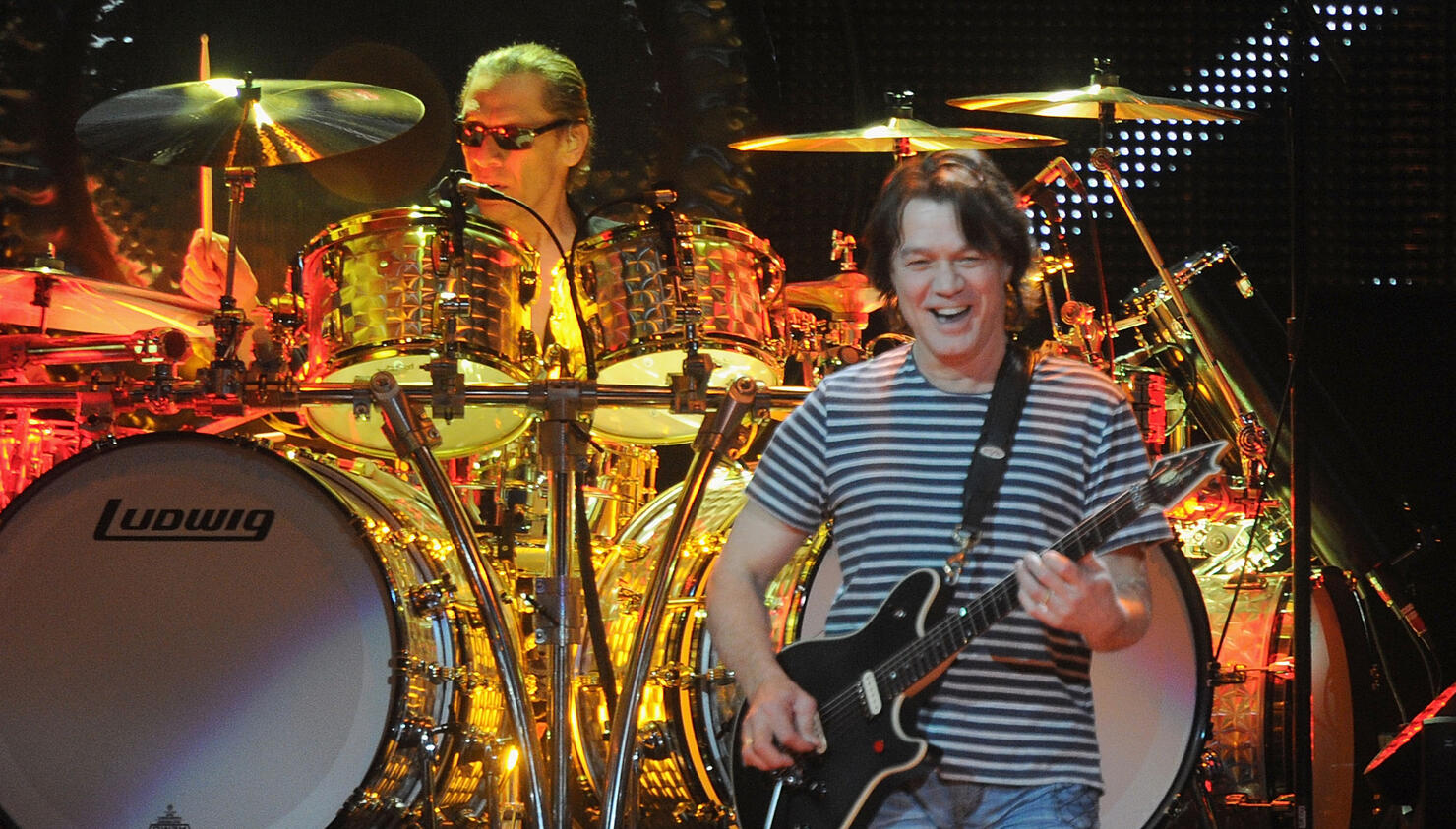 Alex Van Halen marked his own birthday Sunday by sharing a special tribute to his late-younger brother, Eddie Van Halen, who passed away in October.
In it, the Van Halen drummer noted that this was the first birthday he can remember that Eddie hasn't been around to celebrate with him.
"First birthday without you, Ed. The view from my drum set will never be the same. VH forever! #vanhalenforever"
The statement marks just the second public statement Alex has made since Eddie died in October of complications from lung cancer. Two days following Eddie's death, Alex shared a brief message: "Hey Ed, love you. See you on the other side."
From a musical family, Alex and Eddie took classical piano lessons from a young age and eventually began playing rock music together as young teenagers in Pasadena, California. By 1974, the brothers former Van Halen with David Lee Roth. The group later added bassist Michael Anthony, and by the end of the decade they were one of the biggest rock bands in the world. The band sustained success through various iterations until its last tour in 2015.
While there was talk of a reunion tour in 2019, including Roth, Anthony and Sammy Hagar, Eddie's failing health proved too great an obstacle and the plan was scrapped.
Eddie's family has promised that it will organize a concert tribute to the late-guitar icon once the COVID-19 pandemic allows in-person live events again.
Eddie passed away at a Santa Monica hospital on October 6, 2020, at age 65. He was surrounded by his family.
Photo: Getty Images