Alice Cooper Guarantees Band Members That They Will Get Injured On Tour
By Andrew Magnotta @AndrewMagnotta
May 10, 2021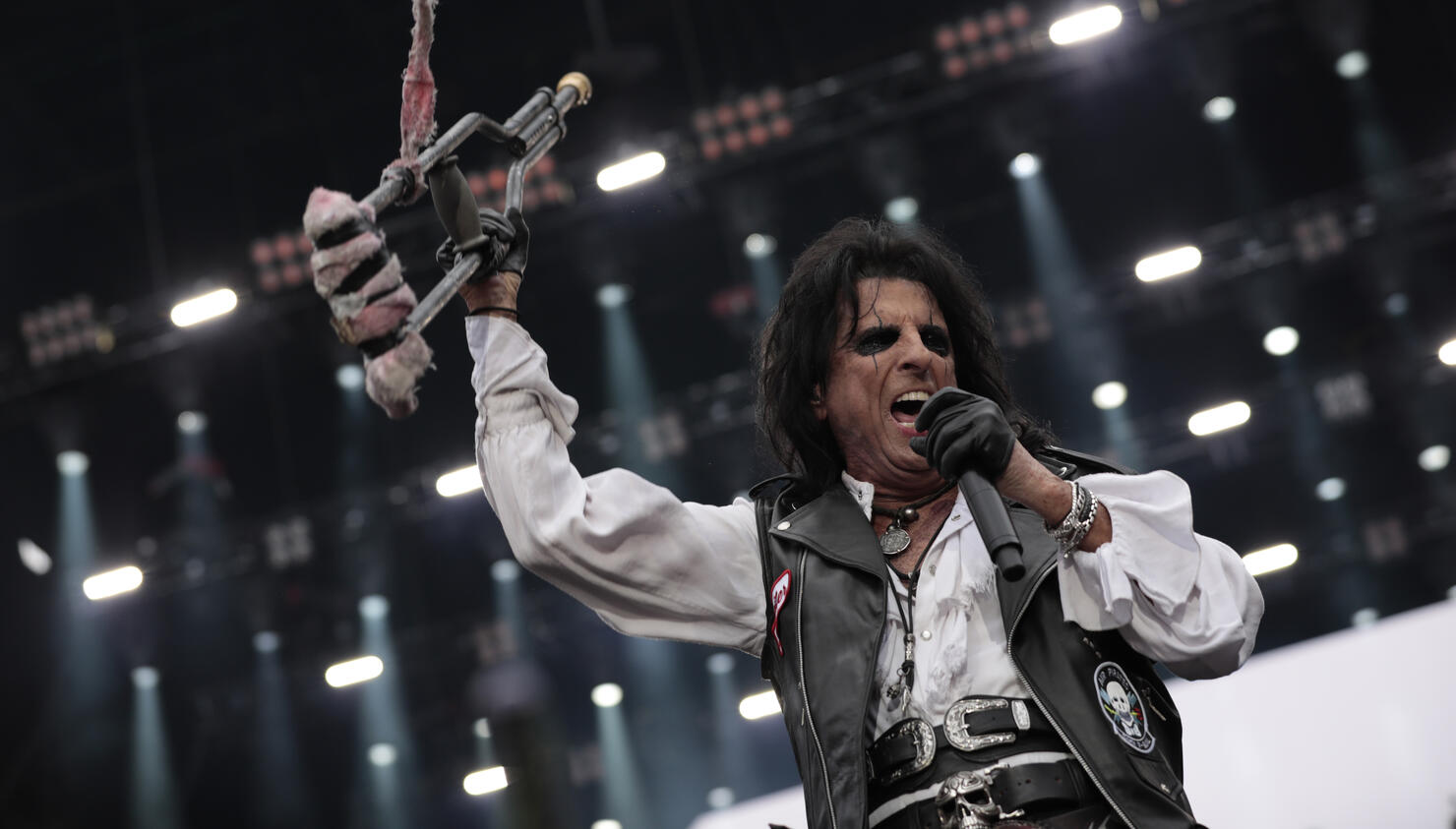 After more than 50 years in the business, Alice Cooper knows intimately what his fans come to see at his live shows, and he's well-aware of the consequences of those theatrics.
Cooper, who has nearly hung himself more than once while rehearsing one of his more grisly stunts, is usually the one taking most of the bumps, but his stage is a dangerous one on which to play.
He explained in a recent conversation with the Metal From the Inside podcast that he's always been up front with his band members about what they need to be prepared for. It's a high-impact profession, he says.
"I always tell the band ... I can guarantee you three things," Cooper said. "You're gonna get paid. You're gonna see the world. You're gonna get stitches. Everybody in that band has had stitches."
Cooper has long traveled with an arsenal including all manner of sharp objects, gallows, reptiles and lots and lots of fake blood. Rehearsals with all those hazards are taken very seriously, but the whole affair is an accident waiting to happen.
"I've got switchblades, I've got swords, I've got everything up there. And I'm a little bit freewheeling," he continued. "I don't necessarily look to where everybody is. And every once in a while they walk a little bit to close and get nicked. And those are not rubber swords."
For what it's worth, the occupational hazards haven't scared away Cooper's current band, which has been in tact as a unit since 2014. During a live podcast with his band this past winter, the Godfather of Shock Rock detailed his hope to write his next album on tour and record it during a live concert.
His latest LP, Detroit Stories, which features the surviving members of the original Alice Cooper Band, debuted at No. 1 on the Album Sales Charts and is available now.
Photo: Getty Images