13 Things You Might Not Know About Iron Maiden's 'Piece of Mind'
By Dave Basner
May 14, 2021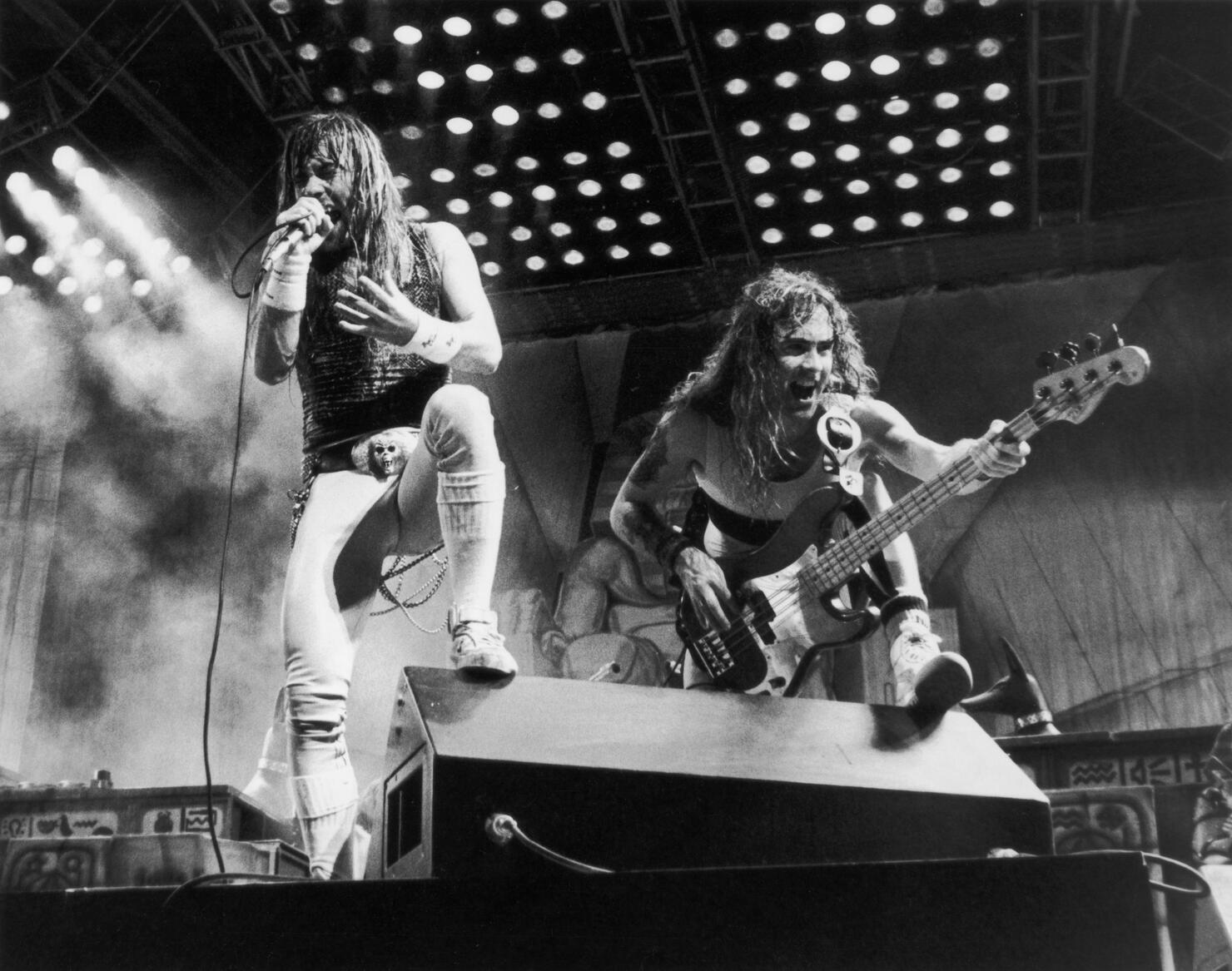 On May 16th, 1983, Iron Maiden released their fourth album, Piece of Mind. To celebrate the classic record's anniversary, here are 13 things you might not know about it:
1.Piece of Mind was the band's first album featuring drummer Nicko McBrain, who came from the French heavy metal band Trust to replace Clive Burr, who left Maiden over personal and touring issues.
2. Maiden wrote the songs for Piece of Mind at Jersey, England's Le Chalet hotel. They rehearsed at the hotel's restaurant.
3.Piece of Mind was recorded in Nassau, Bahamas.
4. The record was Maiden's first to not be named after a song on the album. Instead, it got its title from the lyric "peace of mind" in the song "Still Life."
5. The working title for the album was Food for Thought.
6. The liner notes include an altered passage from the Book of Revelation. It says, "And God shall wipe away all tears from their eyes; and there shall be no more Death. Neither sorrow, nor crying. Neither shall there be any more brain; for the former things are passed away." The second track on the album is "Revelations."
7. On the back of the album cover, it says, "No synthesizers or ulterior motives."
8. There is a hidden message in the song "Still Life." When the song is played backwards, Nicko can be heard making fun of actor John Bird's impression of Idi Amin, saying, among other things, "Do not meddle with things you don't understand." The band put it in as a jab at critics who accused their songs of being Satanic.
9. "Flight of Icarus" was the band's first single to be released in America.
10. "Flight of Icarus" uses the Greek myth of Icarus to tell a story of teenage rebellion against adult authority.
11. The track "To Tame a Land" was inspired by the 1965 sci-fi novel, Dune.
12. "The Trooper" was inspired by Lord Tennyson's poem, The Charge of the Light Brigade.
13. When it came out, Piece of Mind became the band's highest charting album. It peaked at number 14 and later was certified platinum for sales of one-million copies.
How many of these did you know?
Photo: Getty