KISS's Manager Says Ace Frehley Likely To 'Show Up' On Band's Farewell Tour
By Andrew Magnotta @AndrewMagnotta
May 13, 2021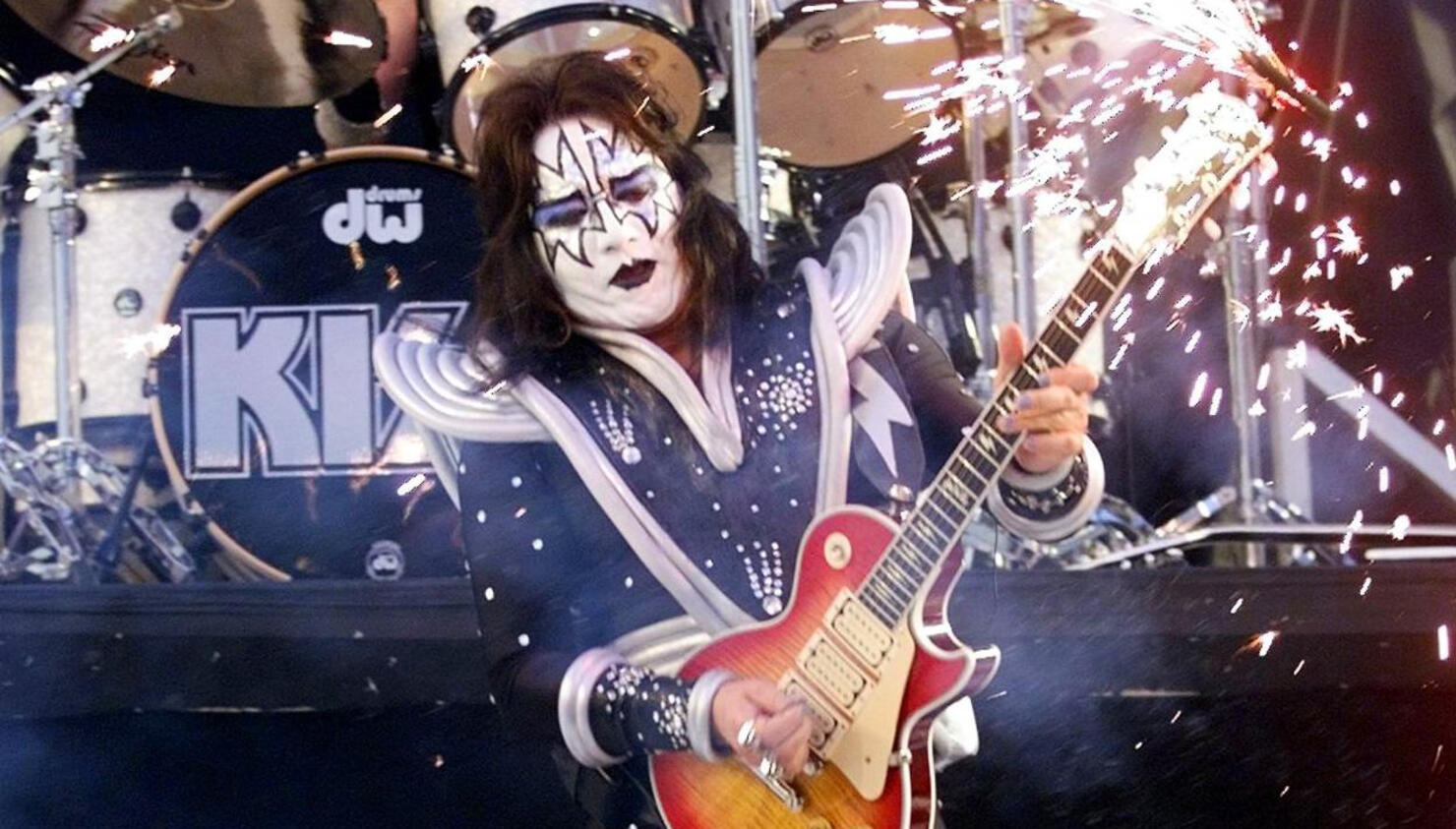 KISS's 'End of the Road' tour may yet feature a reunion with guitarist Ace Frehley.
Kiss's longtime manager Doc McGhee expressed more optimism than ever that Paul Stanley and Gene Simmons will come to an agreement with at least one of their fellow co-founders before they retire.
"All the things are possible," McGhee said during a conversation with Rob's School of Music. "We never say never about anything. We just know that we wanna give the people the best show in the world to go see. And my philosophy for all my bands [has] always been if you're the very, very best at what you do, people will come and see you."
He went on to compare Kiss to the Cracker Barrel restaurant chain, echoing Stanley and Simmons' assertions that it is such a strong brand that it could continue without any classic members.
"Will Ace ever show up? Sure, he'll show up," McGhee added. "Peter [Criss] hopefully will show up. Everybody's invited to the party of Kiss. We haven't had that many band members in Kiss. Since I've been there, there's been four — two different ones — and that's it. But Kiss is Kiss. So, whether you said, 'Oh, well, I don't think that there could be another 007 [besides] Sean Connery?' Well, there is. There's been five of 'em. People wanna see 007. Mickey Mouse is f---ing 100 years old. I think Kiss will be one of those things that will go on forever."
While Criss retired in 2017 and has made no public indication that he's interested in a comeback, Frehley has repeatedly lobbied to return to Kiss.
Frehley's relationship with Simmons and Stanley has been a rollercoaster over the last several years. He's collaborated musically with both on his recent solo albums — he even toured with Simmons and briefly shared a solo band with the bassist. But in 2019, a few months after Kiss announced the 'End of the Road' tour, Frehley publicly lashed out at Simmons and Stanley for making "slanderous remarks" about him and repeatedly trying to "derail" his solo career, among other accusations.
During the pandemic shutdowns last spring, however, Frehley conceded that he had reconnected privately with Simmons, Stanley, Criss and current Kiss drummer Eric Singer.
Simmons and Stanley have maintained that if they can reach agreements with the Space Ace or the Catman, they would both be welcome to join Kiss onstage again before the band takes its final bows.
Kiss is set to resume its postponed 'End of the Road' tour this fall in Australia.
Photo: Getty Images