Mötley Crüe, Def Leppard 'Stadium Tour' Officially Postponed Until 2022
By Andrew Magnotta @AndrewMagnotta
May 14, 2021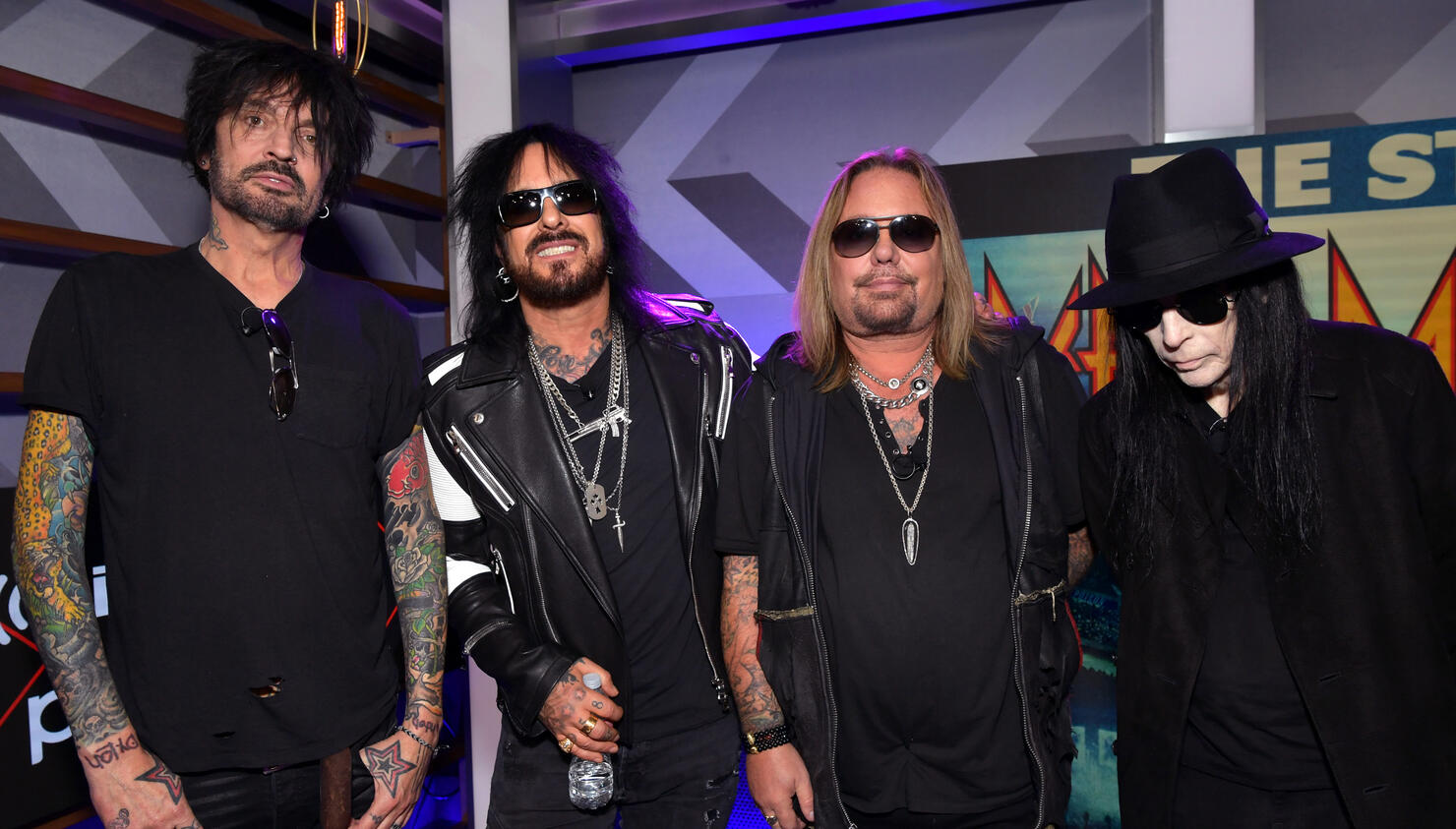 Mötley Crüe and Def Leppard's highly-anticipated co-headlining 'Stadium Tour' with Poison and Joan Jett & the Blackhearts has officially been postponed until 2022.
The four legendary acts made the announcement in a joint statement released Friday afternoon.
"To all our loyal fans, we wanted to let you know that we learned today that the tour is getting moved to 2022.
This is the only way to ensure that we can play ALL of the dates for ALL of you who have purchased tickets. We appreciate you hanging in there and can't wait to get back on stage and bring 'The Stadium Tour' to all of our fans.
It is going to be one for the history books!"
'The Stadium Tour' was originally scheduled for the summer of 2020, but was postponed a full year due to the COVID-19 pandemic.
The tour, which will include Mötley Crüe's first live shows in years, sold more than 1 million tickets and generated more than nine figures in revenue just weeks after going on sale in early-2020.
In January of this year, Def Leppard guitarist Phil Collen figured the odds of the tour happening this year would be about "50/50," depending on how successful the U.S. was in fighting COVID. Crüe bassist Nikki Sixx added in March that the tour would not go forward unless the safety of all those involved — fans, crew and bands — was assured.
The initially rescheduled 'Stadium Tour' dates were slated to begin in mid-June. While many U.S. states are quickly reopening this spring as vaccines become more widely distributed, few states expect to lift all COVID-related capacity restrictions until at least July.
Photo: Getty Images