Halsey Reveals How She & Boyfriend Alev Aydin Met and Fell In Love
By Taylor Fields
May 18, 2021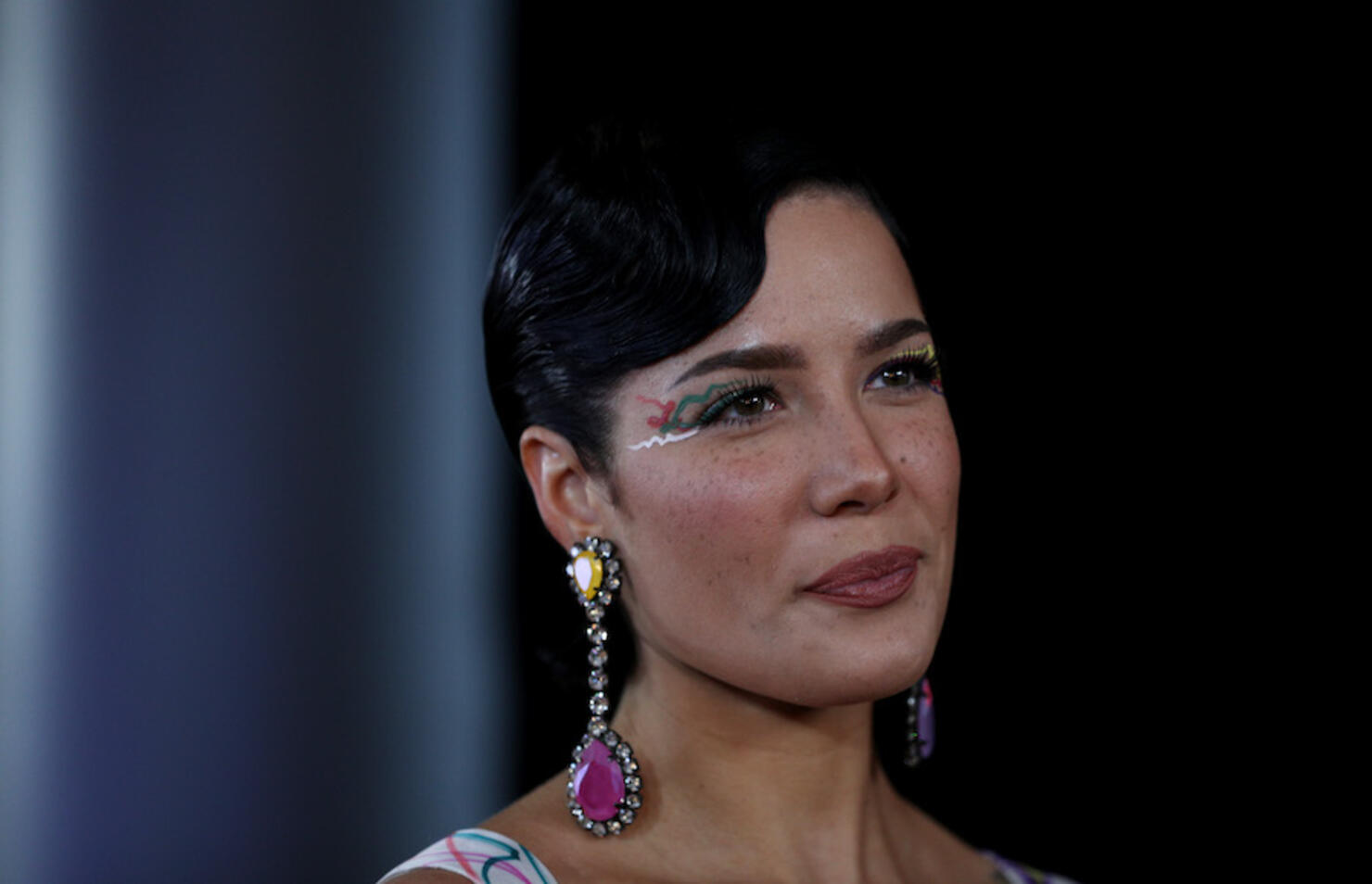 Several years ago, news broke that Halsey made a deal with Sony Pictures to develop and star in a film based on her life — but little did she know then that she would meet and fall in love with her now boyfriend, Alev Aydin, with whom she is expecting their first child with.
Aydin is a screenwriter and was supposed to be writing the movie over the last few years, but as Halsey revealed in a new tweet, they "slowly fell in love instead." After a fan had tweeted about the film, asking why it hadn't been shot yet, Halsey responded and said, "bc alev was supposed to be writing it the past 3 years and we slowly fell in love instead. you know the rest!"
Halsey revealed that she and Alev were expecting their first child together back in January in a series of beautiful photos, wearing a colorful halter top and jeans, with her growing bare bump on display. She wrote along with them "Surprise!"
Since then, the star has been sharing pregnancy updates on social media, and in February wrote of her changing body, "I've been thinking lots about my body. it's strange to watch yourself change so quickly. I thought pregnancy would give me very strong, binary feelings about 'womanhood' but truly it has leveled my perception of gender entirely. My sensitivity to my body has made me hyper aware of my humanness and that's all. Doing a remarkable thing. And it's grand. I hope the feeling lasts. I cook a lot, sleep even more, and read lotssss of books. I miss my family. And you guys too! bye for now."
The singer/songwriter has also shared several gorgeous photos of her growing baby bump over the last few months.