Prince Harry Will Absolutely Join Prince William At Diana Statue Unveiling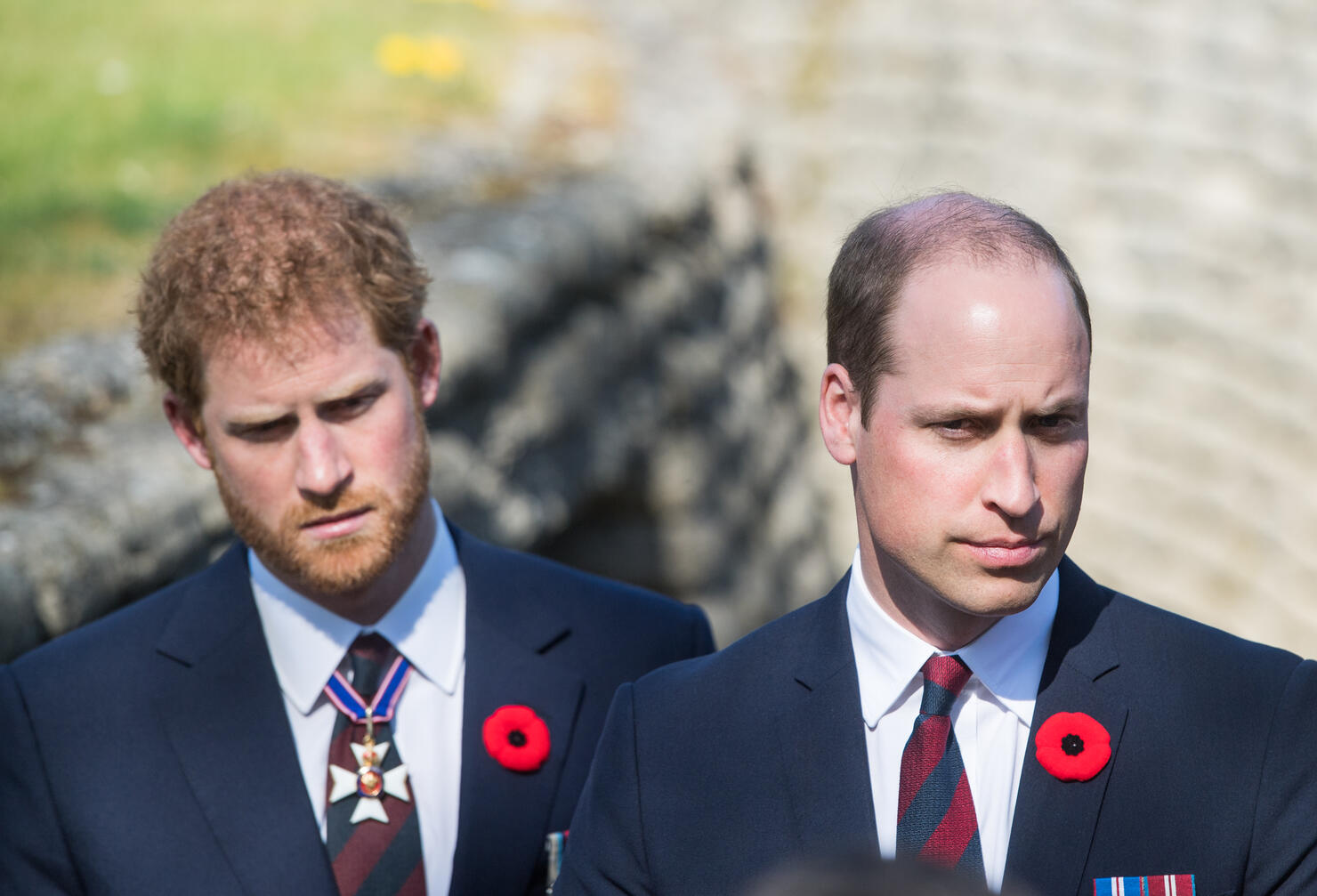 Back in 2017, Prince Harry and Prince William commissioned a statue of their late mother, Princess Diana, for the Sunken Gardens at Kensington Palace. The brothers initially commissioned the statue to mark the 20th anniversary of Diana's passing. Four years later, the statue will be ready for what would've been Diana's 60th birthday. The statue is set to be unveiled on July 1.
As the date of the unveiling approaches, many have wondered whether Harry will return to the U.K. for the ceremony. A source close to the Duke of Sussex told Page Six that he "absolutely" plans on attending. The only thing that could derail his plans is the arrival of his daughter. It's unclear when Meghan Markle's exact due date is, however, she's expected to give birth in early summer.
Harry and William will likely appear together at the ceremony, despite still being at odds with each other. "No one is going to tell Harry not to come, but how does he face his family?" a palace source told Page Six. "Harry's still coming, we're told, but how will it all go down? Will he just turn up on the day without having seen them beforehand?"
Another insider told the outlet that "things between Harry and William have been terrible since Megxit, then Harry and Meghan gave that nuclear Oprah interview, and now Harry has spoken out again. It's just one thing after the other."
Hopefully, William and Harry will be able to set their differences aside and honor their "mother's life and legacy," as they hope the statue will inspire others to do.
Photo: Getty