UFC Heavyweight Knocks Out Would-Be Car Thief During Break-In Attempt
By Jason Hall
May 19, 2021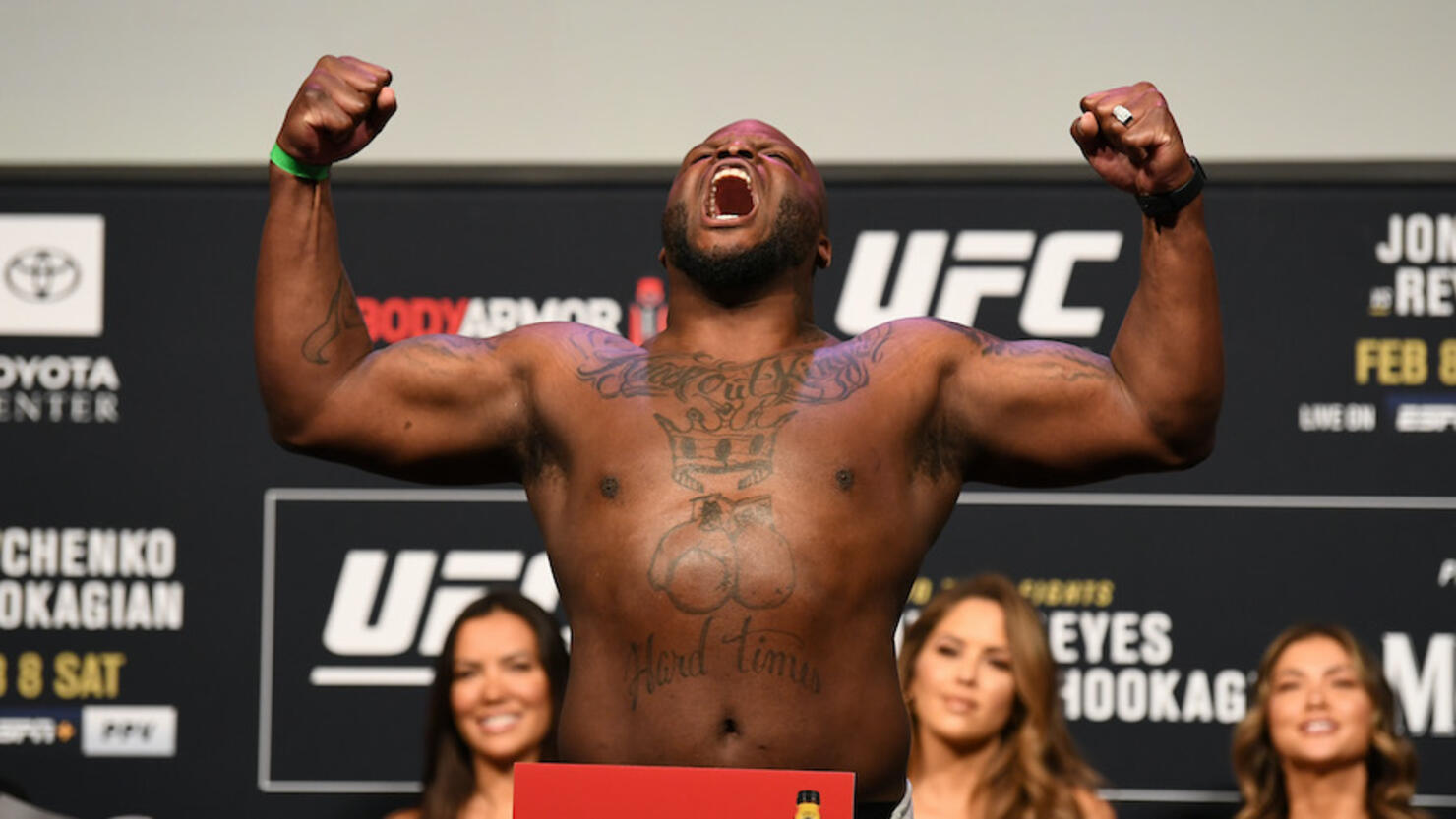 UFC heavyweight Derrick Lewis revealed the consequences of an incident involving a would-be car thief attempting to steal his vehicle in Houston.
Lewis (25-7 MMA, 16-5 UFC), who shares the record for most knockouts in UFC history, detailed the incident on his Instagram account Tuesday (May 18), which included a video of police detaining the man, whose head was wrapped in bandaging, and Lewis' truck, which had damage from an apparent attempted forced entry, MMA Junkie reports.
"Motherf*****r tried to break into my s***," Lewis said in the video, which included the caption, "Mofo pick right/wrong car to break into. HE'S OK #herbdeanfault," referencing UFC referee Herb Dean in the hashtag, presumably because the official was not there to pull Lewis away from the man.
*Warning: Video contains explicit language*
Lewis also shared a photo of his fist to his Instagram story, which had some minor knuckle bruising, and included the captions "Satisfaction" and "He's OK," referencing his response to catching the man attempting to break into his truck.
MMA Junkie said it reached out to the Houston Police Department for additional information and potential charges in relation to the incident but didn't receive an immediate response.
Lewis currently ranks as the No. 3 heavyweight, according to USA TODAY Sports/MMA Junkie rankings and is coming off a knockout victory over Curtis Blaydes at UFC Fight Night on February 20, 2021.
The Houston based fighter is expected to face UFC Heavyweight Champion Francis Ngannou for the title in his next fight, which would be a rematch from their previous UFC 226 bout in July 2018, which Lewis won in a unanimous decision.
Photo: Getty Images