Ford Reveals First All-Electric Pickup Truck
By Jason Hall
May 20, 2021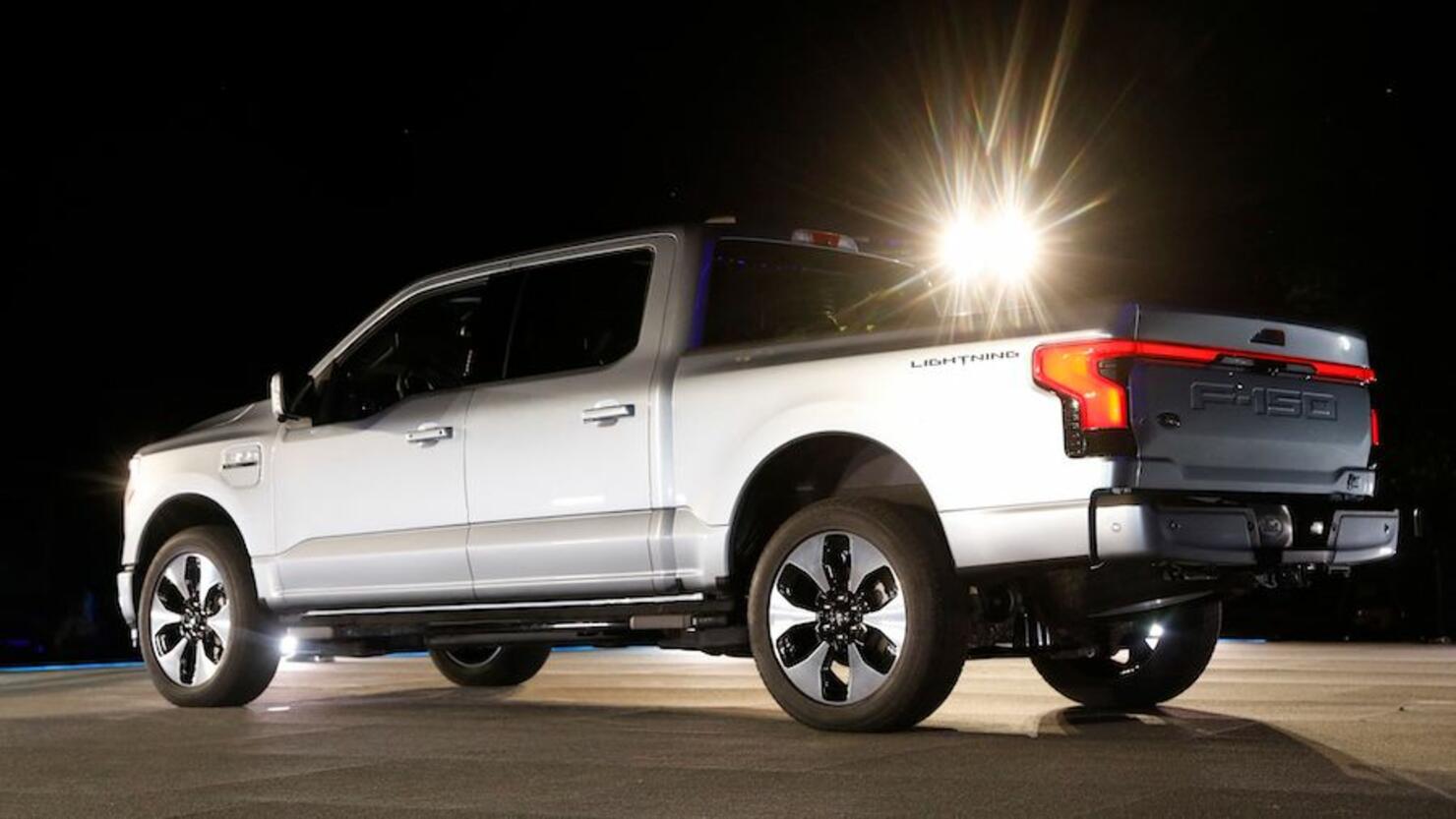 The Ford Motor Company announced the addition of an all-electric option to its F-Series line of pickup trucks.
The electric F-150 Lightning pickup was introduced during a presentation at the company's world headquarters in Dearborn, Michigan on Wednesday (May 19) night, which has already lead to an increase in shares of about 3% in premarket trading, CNBC reports.
Ford Motor Company CEO Jim Farley confirmed to CNBC that the company has already taken 20,000 reservations for the new all-electric pickup truck.
Farley said the reservations are being closely watched by Ford Motor, as well as investors, to get a better understanding of consumer interest in EV pickups, as it is an unproven area for automakers to jump into.
"I am looking at this vehicle as a test for adoption for electric vehicles," Farley told reporters at the vehicle's unveiling Wednesday night. "We should all watch very carefully how this does in the market."
Ford's F-Series pickups -- which include the F-150 and other larger models -- have been the best-selling truck line in the United States for 44 years, which includes 39 years as the best-selling overall vehicle nationwide.
"The F-150 Lightning is a massive moment for our Ford team. America's No. 1 auto brand is going zero emissions with America's favorite vehicle," said Farley in a Ford Motor news release. "It's quicker than a Raptor, with standard 4x4 and independent rear suspension; a power frunk, enough juice to run your house for three days or power an awesome tailgate; and it will forever improve with over-the-air updates," said Ford President and CEO Jim Farley. "It will be built at the Rouge factory, where Henry Ford changed the world and my grandfather punched in every day. F-150 Lightning represents all that our country can do when we push for progress."
The Atlantic reports the Ford F-150 Lightning will go on sale for $39,,974 next spring and, because Ford vehicles still qualify for the federal EV tax credit, most Americans will pay less than $32,500 to purchase the electric pickup.
Reservations for the F-150 Lightning can be made on Ford's official website and a refundable $100 deposit is required.
Photo: Getty Images