Olivia Rodrigo's Debut Album 'Sour' Makes Teen Angst Sound Sweet
By Paris Close
May 21, 2021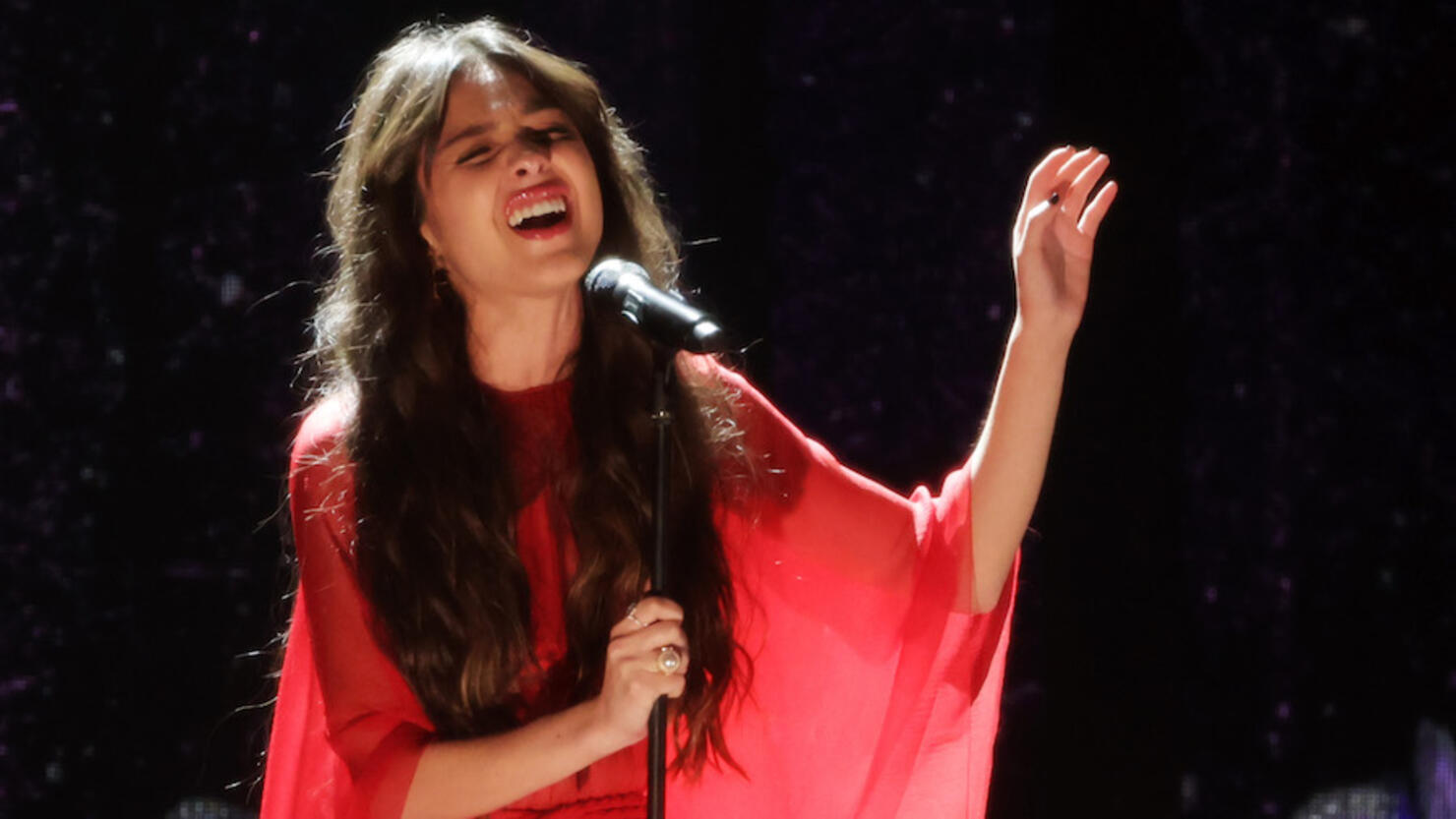 Olivia Rodrigo's debut album is finally here!
Friday (May 21) marked the release of the rising pop star's first studio album, Sour, an ambitious record that brings back the true meaning of teen angst. Among the 11 tracks featured on the effort include Rodrigo's smash hit number-one song "Drivers License" as well as previously-released singles "Deja Vu" and "Good 4 U."
Sad song lovers will find themselves singing along to the slow-burning ballads "Traitor," "Favorite Crime," and "Enough for You," while punk-pop fans won't be able to resist bobbing along to "Brutal" and "Jealousy, Jealousy." Any Swiftie will be thrilled to hear "1 step forward, 3 steps back," a rueful, piano-laden record that sees Rodrigo using an interpolation of her idol Taylor Swift's 2017 song "New Year's Day."
Describing Sour on Instagram Live, Rodrigo said: "It's just super versatile, which I'm really proud of. This is going to sound stupid, but I wanted to make it pop, alt-rock, alt-pop, and folk. I actually think I sort of pulled it off, maybe. I think there's a wide range of songs on that record, which I'm so excited about."
She added, "I truly feel like it's the best that I can do right now. I wrote one song when I was sixteen, and one song when I was eighteen, but most of them I wrote when I was seventeen. It's very much like a slice of my life in that moment."
Olivia Rodrigo is nominated for the Social Star Award at the iHeartRadio Music Awards this year. The eighth annual awards show will air live from The Dolby Theatre in Los Angeles on Thursday, May 27th from 8:00-10:00 PM ET live (PT tape-delayed). The event will also be aired on iHeartMedia radio stations nationwide and on the iHeartRadio app.
Photo: Getty Images