Garth Brooks Receives Kennedy Center Honors In Stylish Black Tuxedo: Photos
By Regina Star
May 24, 2021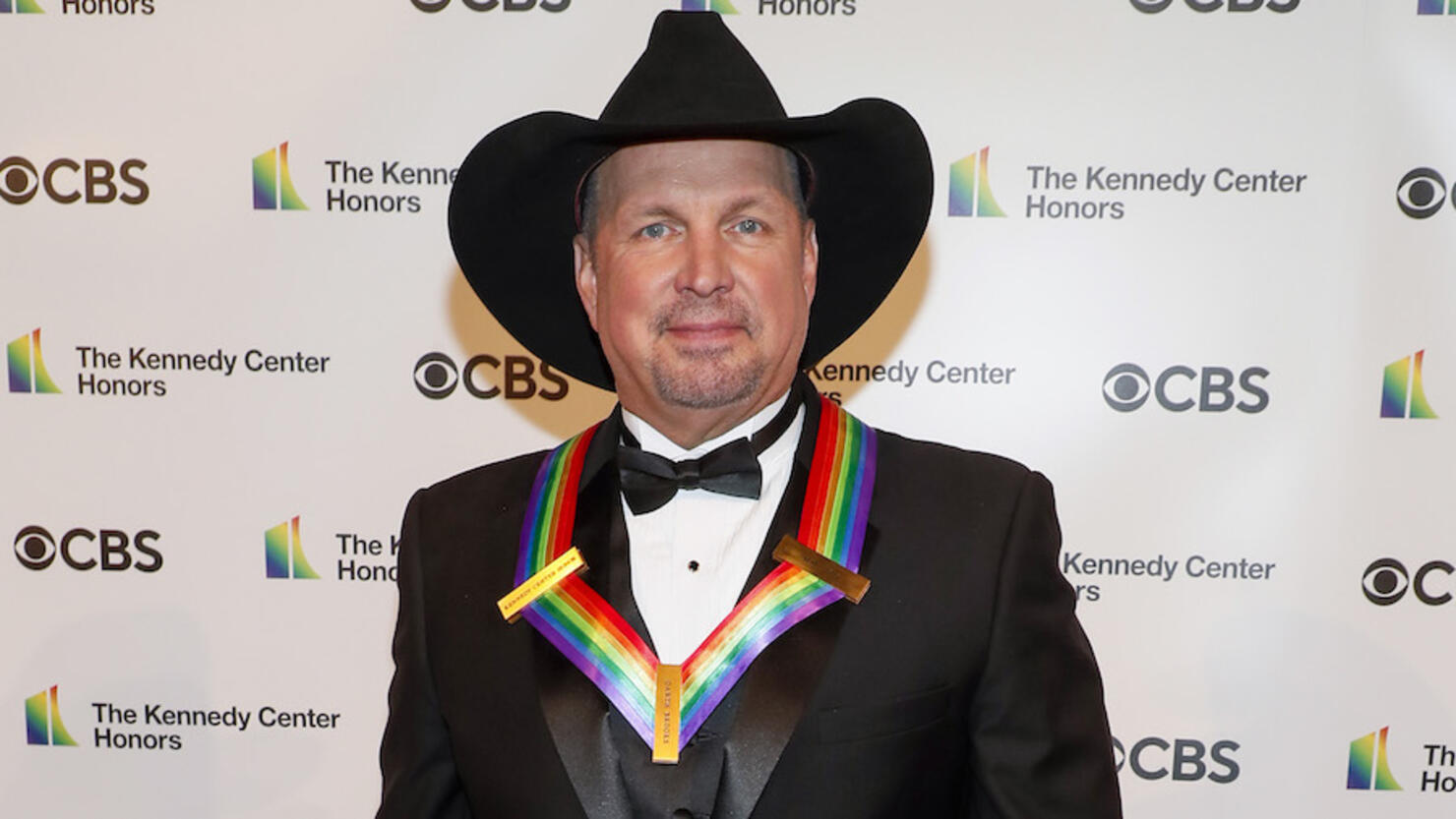 No one looked happier than Garth Brooks at the 43rd Annual Kennedy Center Honors.
The country star was among the handful of recipients to be presented with honors at this year's ceremony. Accompanied by his country songbird wife Trisha Yearwood, Brooks arrived at the fancy gathering in style in a dapper, all-black outfit that included a three-piece black tuxedo, bowtie, and cowboy hat as well as the rainbow-colored ribbon bestowed to him at the function.
Additional photos from the Kennedy Center Honors showed the "Friends in Low Places" musician posing alongside his fellow honorees including film, television, and Broadway legend Dick Van Dyke; iconic actress, dancer, and choreographer Debbie Allen; influential folk singer Joan Baez; and famous violinist Midori.
"I don't mind being the weak link on the chain," Brooks playfully joked of his fellow recipients. "I'm in the chain!"
Brooks also shared a few behind-the-scenes photos of his own on social media. "To loosely quote Maya Angelou I stand here as one but I stand here for the people who have carried me to this point. Grateful! love, g #KCHonors," he captioned a set of pictures with his wife.
Past Kennedy Center Honors recipients Gloria Estefan and Yo-Yo Ma served as host and performer, respectively. Due to the ongoing coronavirus pandemic, this year's medallion ceremony was held at Kennedy Center's opera house instead of the State Department, with about 120 people in attendance, all of whom were spread out between socially distanced tables.
See more images of Garth Brooks at the 43rd Kennedy Center Honors below: