An Eminem & Post Malone Collab May Be On The Way
By Peyton Blakemore
May 25, 2021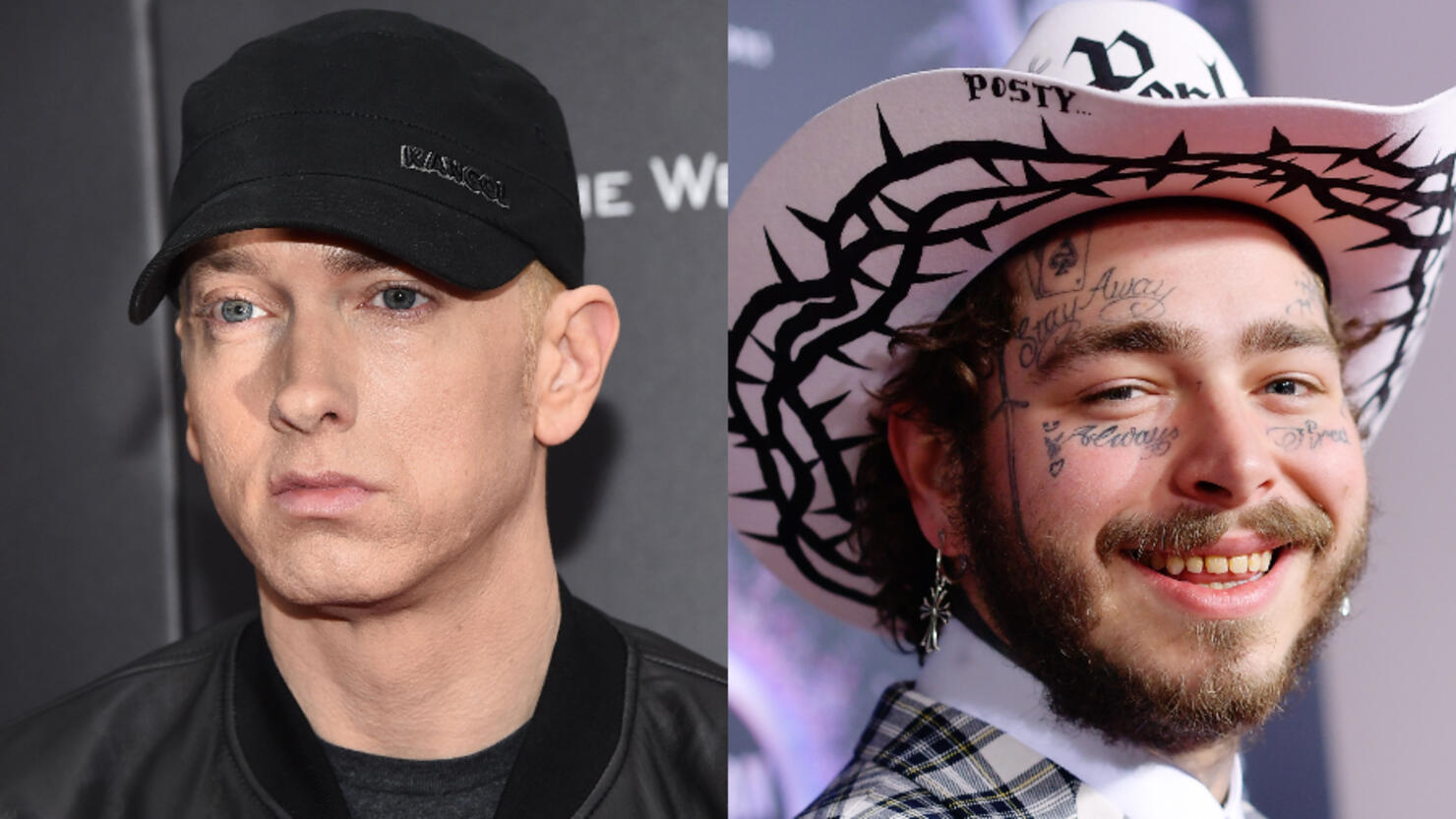 An Eminem and Post Malone collab is possibly on the horizon.
Over the weekend, Cole Bennett — the famous videographer and director known for working with JUICE WRLD, Eminem, and a ton of other stars — posted an Instagram Story that got the artists' fans talking!
In the photo, which was captured by Eminem fansite SouthPawers, Cole is shown holding a yellow stick from Post's Posty Fest in front of an M&M statue. Fans were quick to speculate that the post was Cole's way of confirming that an Eminem and Posty collab is on the way.
Not to mention, Cole captioned the cryptic post with both a shushing face and a surprised face emoji.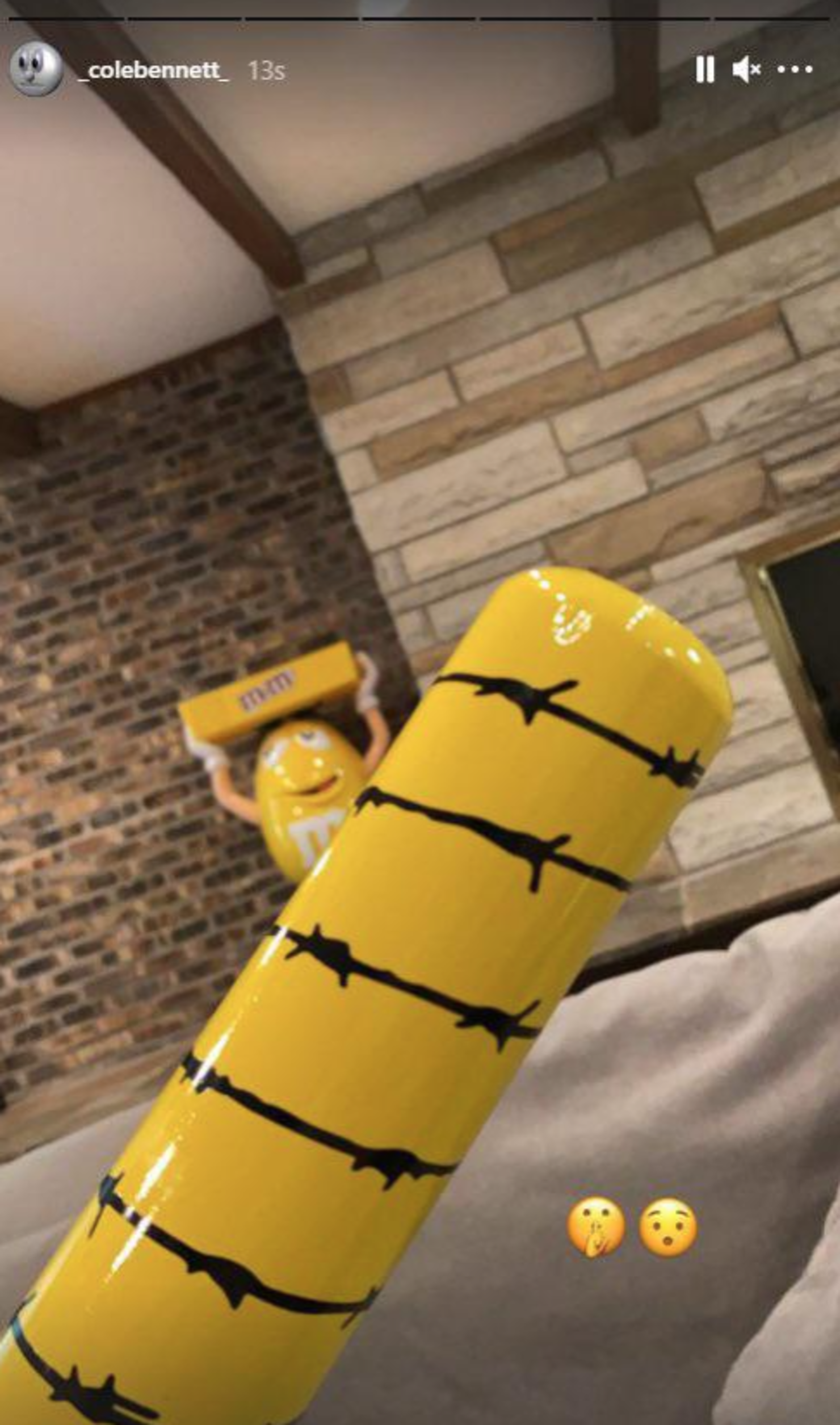 Cole's post isn't the first time someone has hinted at a possible Em and Posty collab.
After the legendary rapper's Side B album was released in December 2020, White Gold, who appeared on Eminem's "You Gon Learn" and "Zeus," revealed that he had the perfect song for the two to hop on. "I got some sh*t man," he said at the time, per HipHopDX. "There's one I really want him and Post Malone to do. I have the perfect song for them to be on."
Photos: Getty Images/Instagram