Sean Gunn Almost Turned Down The Audition For Kirk On 'Gilmore Girls'
By Diana Brown
May 25, 2021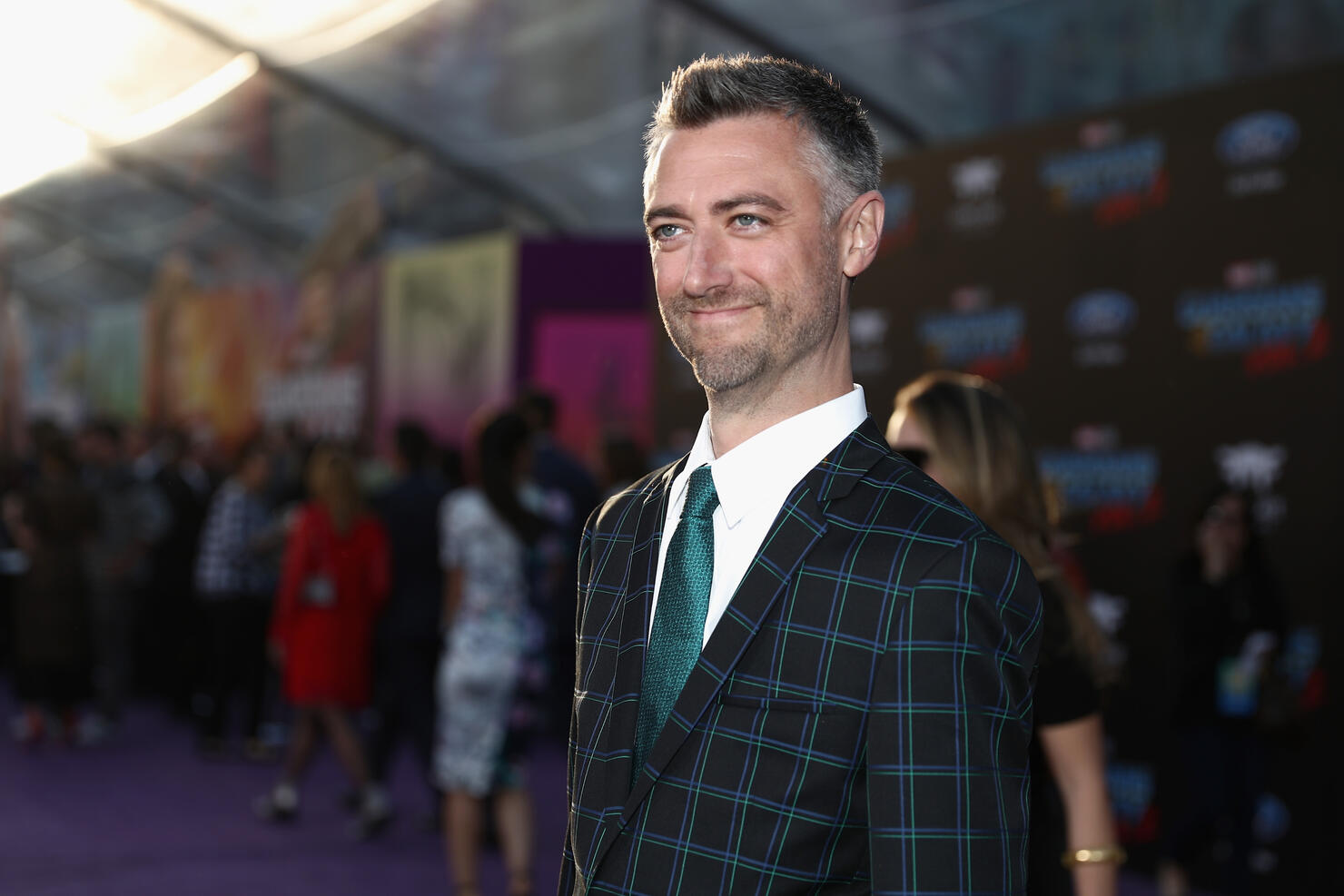 Sean Gunn's Kirk Gleason was a favorite weirdo on Gilmore Girls, so it's no wonder his interview with Scott Patterson on this episode of I Am All In goes a little longer – and more fun – than Scott expects. Scott and Sean talk about everything from clearing up why his name changed from Mick or Kirk, how he almost turned down the audition, how he dealt with the swans, his favorite moments from the set, why he thought every time he did the show would be his last, the challenge of saying your lines as fast as possible, and so much more Stars Hollow goodness. Plus, why hasn't Scott ever watched the show before? Was denim Luke hotter than flannel Luke? And why is Sean Team Logan? All these burning questions and more will be answered in this interview.
Sean says he got the audition for the DSL installer, but his agent advised him not to take it. They were trying to establish him as a guest star, not a co-star (which is a billing that gets less money, less days on set, and less prestige than guest stars). But Sean thought the scene was funny, so he decided to audition. Then, he says creator Amy Sherman-Palladino thought it would be a funny gag to have him do pretty much every job in Stars Hollow. He thought "the gag would wear thin eventually," so every time he was on set, he assumed it was his last time, until he was 20 episodes in. "Then it was like, 'Oh, this is what I'm doing now. I'm doing this show,'" he laughs. He knew he had a different name the first time he came in, but was afraid to bring it up: "I didn't want to ever do anything to rock the boat….I'm just happy to have a part!"
They laugh a lot about Kirk in the hot dog suit, the time he had to sit in a Plexiglass box for hours, and the many touching moments between Luke and Lorelai where Kirk was doing something absurd around them, including running naked out of Lorelai's house and singing "Do You Love Me" from Fiddler on the Roof to a nine-year-old girl. Some of their favorite moments from set weren't captured by the camera, though; they both recall the town halls, which were shot in incredibly hot rooms in Burbank, California. "It was like a steamroom in there," Scott recalls, with everyone wearing winter clothes and sweating insanely. Sally Struthers and Liz Torres "would get punch-drunk" in the wee hours, Sean recounts, "and start singing old show tunes; an extra would be sitting on Sally's lap randomly. They would just start holding court….Man I miss that!" Hear all these great Gilmore memories and so much more on this episode of I Am All In.
If you want to be sure you're listening to the podcasts everyone else is checking out, iHeartRadio has you covered. Every Monday, iHeartRadio releases a chart showing the most popular podcasts of the week. Stay up to date on what's trending by checking out the chart here. There's even a chart just for radio podcasts here, featuring all your favorite iHeartRadio personalities like Bobby Bones, Elvis Duran, Steve Harvey and dozens of others.
Photo: Getty Images