Jason Aldean Gives 10th Album Update, Spotted In Studio With Billy Gibbons
By Taylor Fields
May 27, 2021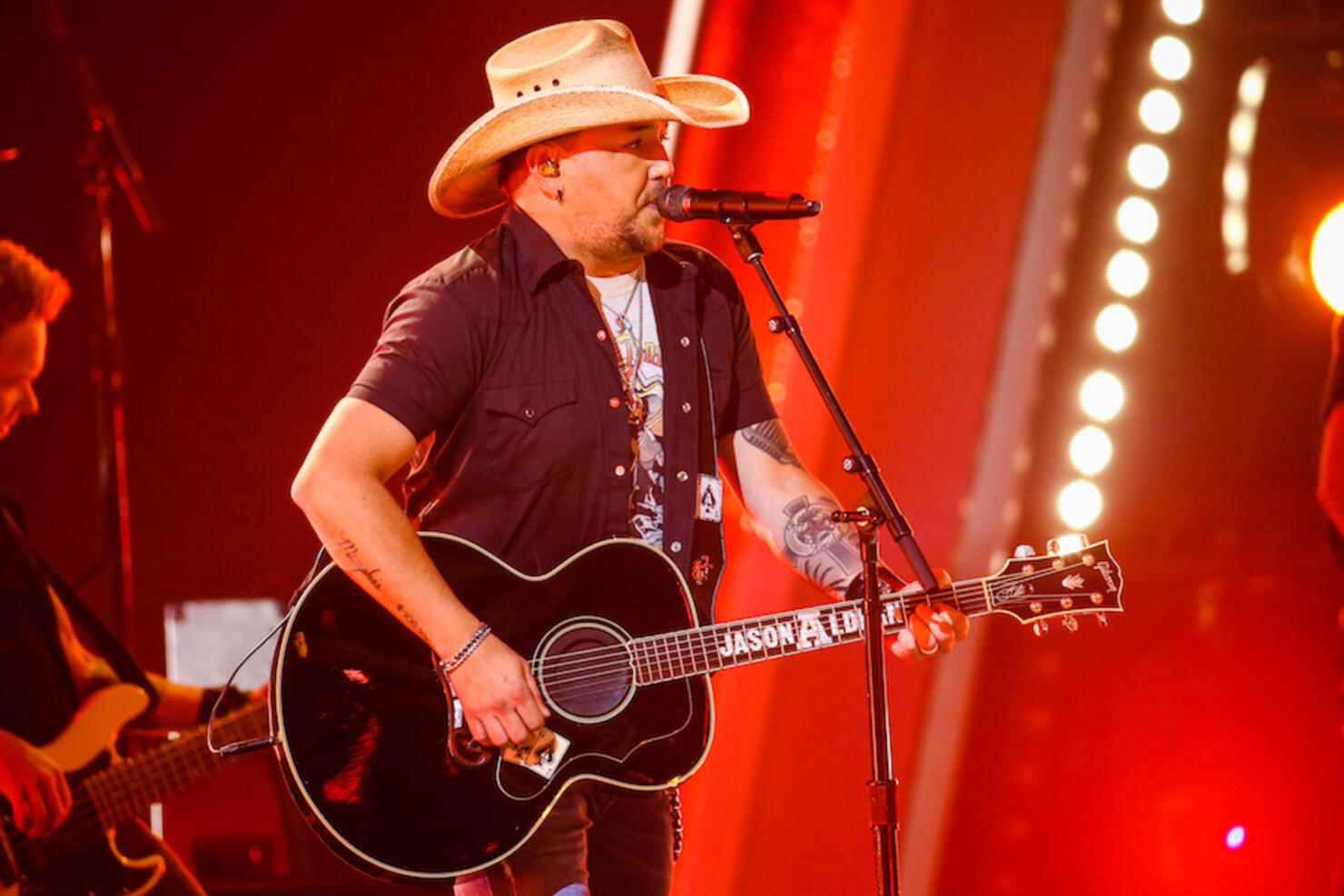 Jason Aldean is currently working on his 10th full-length album, and gave fans a funny update from the studio — in which he was spotted in with Billy Gibbons.
In a video posted to his Instagram page, Aldean tells fans that he has been working on his new album, which will follow his 2019 album 9, and then shows off his "lavish" studio — with a couple of ceiling issues. He said, "So we're in the studio today cutting the 10th album, and I'm sure everybody thinks [that] when we come to the studio, it's like really lavish and cool and all that. I'm gonna just show you a couple of things here. So, here's the ceiling, then there's this new stuff, I guess, [that] they've come out with called cardboard [if you] need to fix a leak. There's that. I mean, it is really lavish in here."
Aldean captioned the video "Fantasy versus reality."
And in several photos shared by Jason's wife, Brittany Aldean, fans can see the country star and his wife cuddled up in the studio, and a photo with Jason and Billy Gibbons. Then, in a video shared by Brittany, fans hear music and see Jason record while Gibbons listens on.
Brittany captioned the post, "Studio visit to see my hunky hubs today."
In a previous interview with Bobby Bones, Aldean said he was hoping to have his new album done by March, but wasn't sure when fans would be able to hear it. But, the country star is preparing to head out on the road again on this "Back In The Saddle" Tour, which kicks off this August.
In a press release, Jason explained of going back out on tour, "It's been emotional being back on stage with my band for the first time in a year this weekend. It's made us all even more ready to get back to life as we all know it. Being on the road makes all of us – the band, the crew and me – happy and I haven't felt this excited about going on tour in 15 years."