Wolf Van Halen Used His Dad's Original 'Frankenstrat' Guitar On His Album
By Andrew Magnotta @AndrewMagnotta
May 26, 2021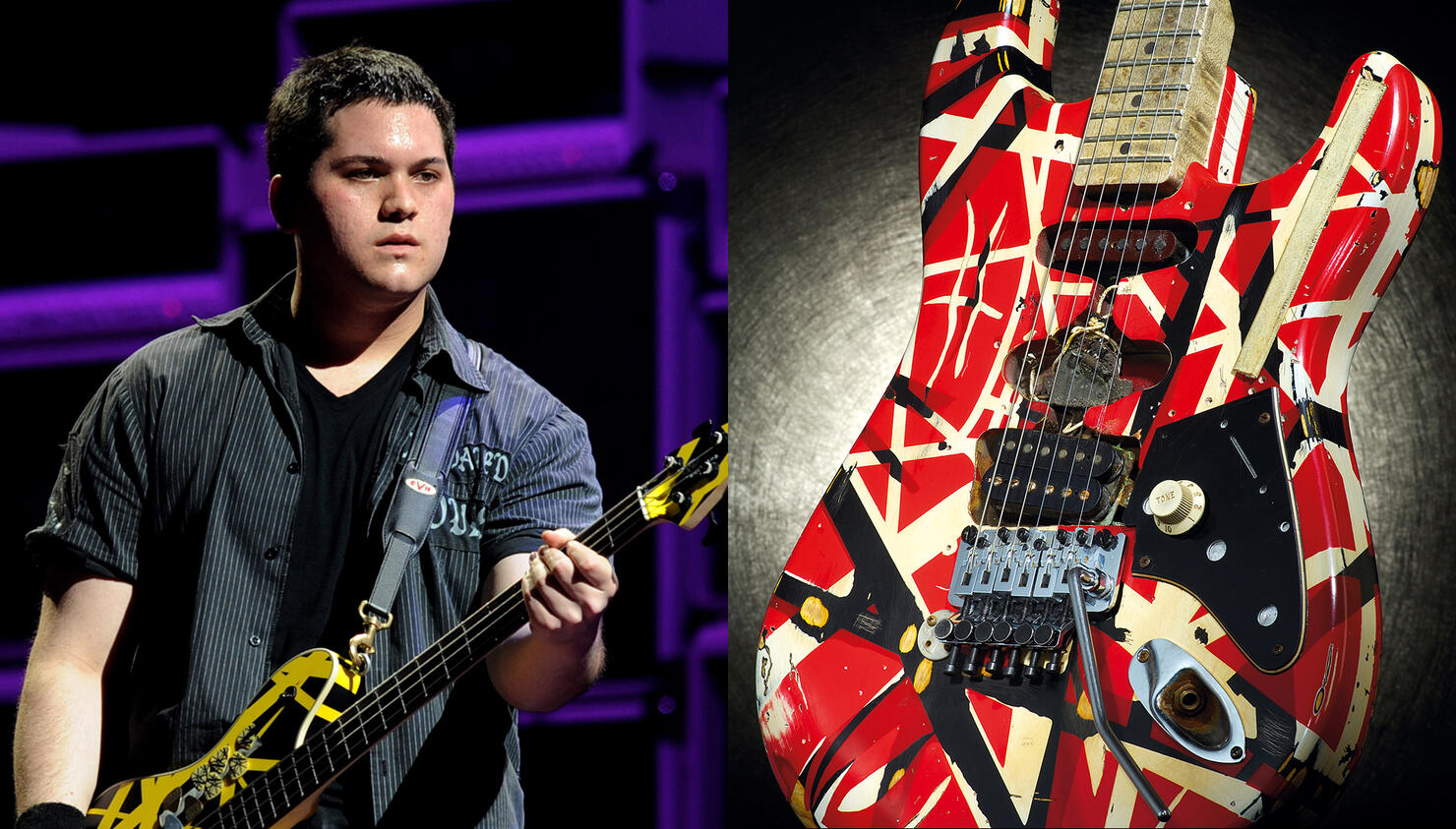 Wolfgang Van Halen is Eddie Van Halen's son, not his clone, and as he teased his forthcoming Mammoth WVH debut solo album, he also managed expectations of VH fans hoping to hear Van Halen IV.
Now, six singles deep into his solo career, no one is confusing Wolfie for his dad. But the fact remains that the younger Van Halen is Eddie's biggest fan. So when the time was right, he dug out his dad's iconic 'Frankenstrat' for some overdubs.
Wolfie tells Total Guitar that he enlisted the 'Frankenstrat' for solos on his songs "Mammoth" and "Feel." He admits that playing the historic guitar is a bit overwhelming.
"You feel the history," he said. "It's kind of terrifying holding it, just because arguably it is the most famous guitar in musical history. It's definitely quite the thing to hold it."
He continued, noting that the guitar didn't have anywhere near the same gravitational pull to Eddie, who built it himself in the '70s.
"When we were pulling it out of its safe, Dad picked it up and he was just noodling with it for a second," Wolfgang recalled. "He's like 'Yeah, feels about the same' and he tossed it onto the couch. Everyone just gasped when he did that. To Dad, it's just a little piece of junk that he built himself, but to us it's the most famous thing in the world."
Mammoth WVH will be available everywhere on June 11 via EX1 Records/Explorer1 Music Group. Go here for pre-orders and more information!
Photo: Getty Images