Geddy Lee Recalls How Rush's Led Zeppelin Obsession Came Full Circle
By Andrew Magnotta @AndrewMagnotta
May 27, 2021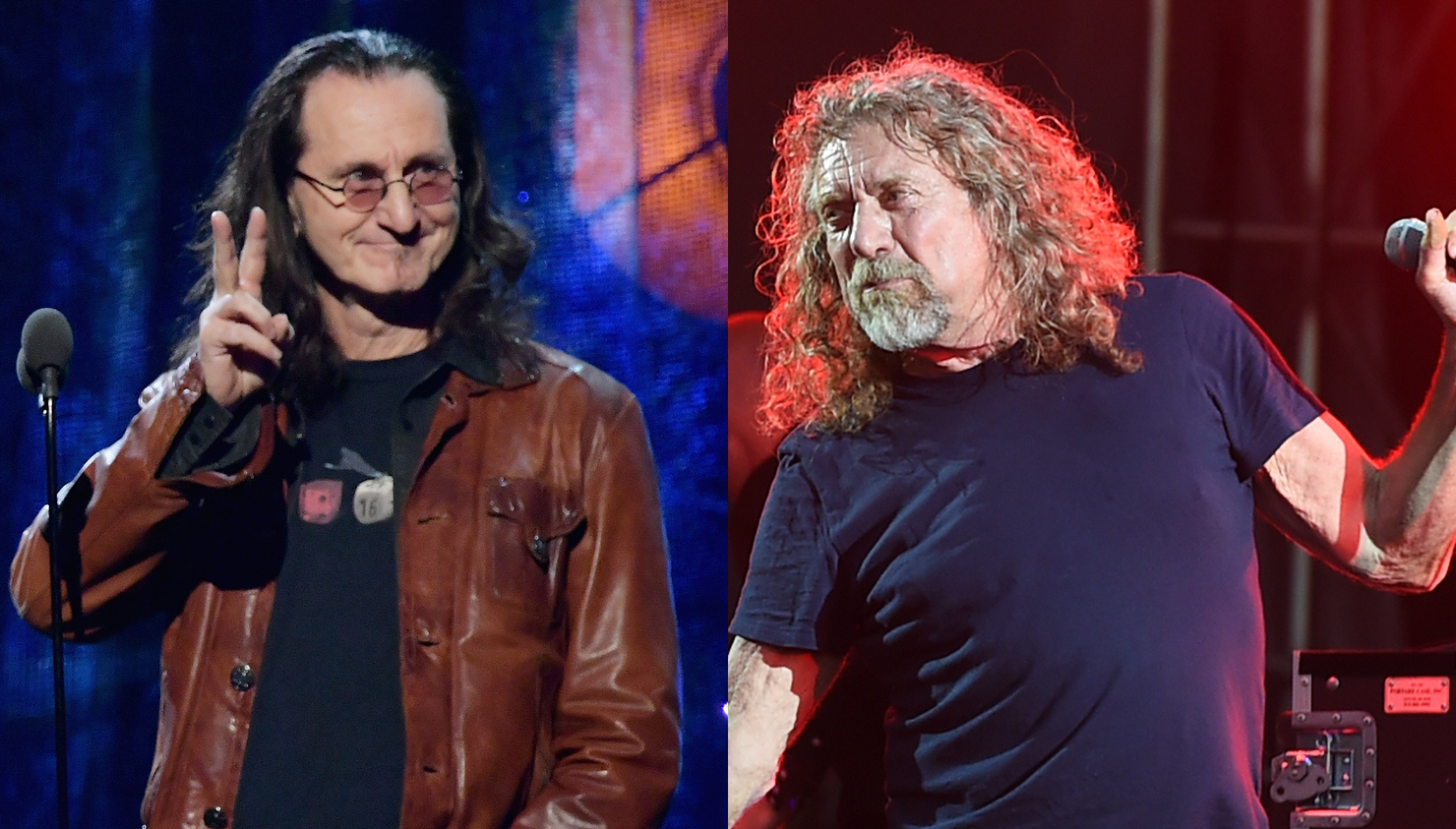 It's no secret that Led Zeppelin had a profound impact on Rush — particularly in the Holy Triumvirate's early days — but Robert Plant and Jimmy Page also helped push Rush to reform after the band's darkest period in the late-'90s.
Nearly 30 years after Alex Lifeson and Geddy Lee were inspired to form a hard rock band after seeing Led Zeppelin live, Rush was on an extended hiatus grieving the tragic deaths of Neil Peart's daughter in 1997 and wife in 1998.
Speaking with Classic Rock magazine, Lee recalled Plant's overtures to connect with him.
"Page & Plant were touring Walking Into Clarksdale and they came to Toronto," Lee said. "Someone kept calling our office saying they were Robert Plant and they needed to speak to me. No one believed it, but turns out it was him."
Plant understood what was going on with Rush after the two tragedies. When Lee finally called him back, Plant insisted that he come to the show so they could talk.
"I remember him saying: 'You've got to re-join life, and sooner is better than later. So get your ass down here.' So I called Alex up and said we're going to see Page & Plant."
The Led Zeppelin alumni were well aware of how grief can sap creativity since losing drummer John Bonham in 1980 and subsequently breaking up the band.
Just as Zeppelin inspired Lee and Lifeson to turn their amps up louder in the early-'70s, Page & Plant helped motivate them to get back on track by the turn of the century.
"They were totally awesome. They were so nice. There's nothing better than meeting someone you admire for so many years and so many reasons and finding out they're true gents," said Lee.
Lee did a solo album, My Favourite Headache, in 2000 and Rush reunited a year later. By 2002, the band released Vapor Trails, the first of several exceptional late-career albums by the band, which would go on to retire in 2015.
Lee and Lifeson have considered making new music together again since Rush's retirement, but the two have resisted imposing any deadlines, especially since Peart's death in early-2020.
Photo: Getty Images