Brett Young Shares 'Weekends Look a Little Different These Days' Album
By Tayor Fields
June 4, 2021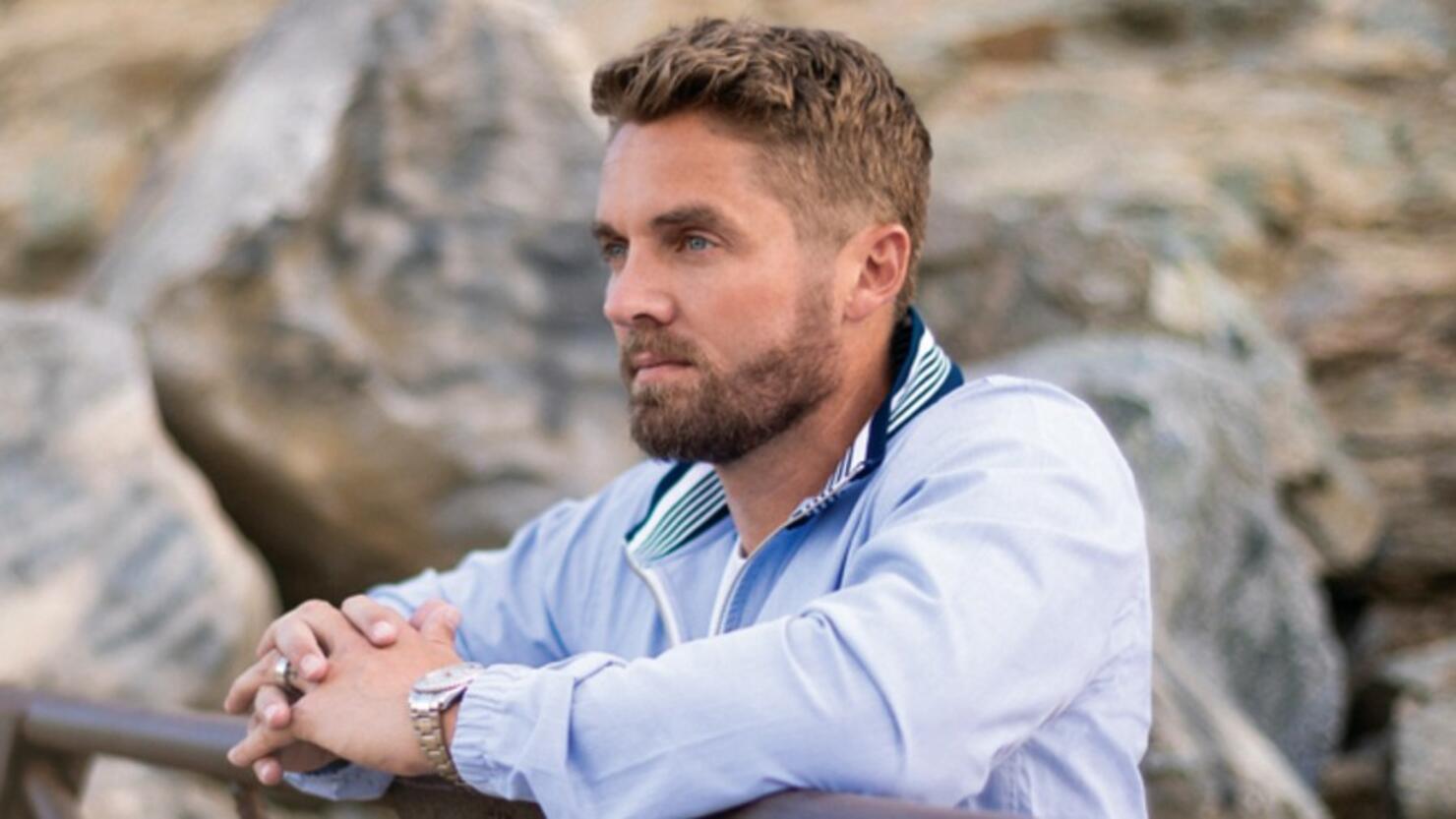 Brett Young's new album Weekends Look a Little Different These Days has officially arrived.
The eight-song set follows 2018's Ticket to L.A., and includes his new song "Not Yet" and the project's title track "Weekends Look a Little Different." In a statement, Young explained of the inspiration behind album's title and title track:
"'Weekends Look A Little Different These Days' is the title track of this new record. And it's just a nod and acknowledgement to how much life has changed this year, how different this chapter is from any other chapter I've lived in my life. It's an idea that I had one, one Saturday morning watching college football while my daughter was treating me like a recliner laying on me in a diaper, drinking, a bottle, watching college football Saturday with me. And that's where the realization started was like, wow. I think I even posted that picture to Instagram. I just went, 'Wow. College football Saturday. It looks a lot different.' And then I went, well, everything looks different now. Life is different, my priorities are different. And I had the idea for 'Weekends Look A Little Different These Days' because I rather than say college football Saturday, weekends is when we're out on the road. And I started thinking about having my wife and baby on the bus when we're out touring. And I knew it was something that it wasn't going to be hard for, not only existing parents to relate to, but aspiring parents and people that are wondering what it's going to be like when they finally enter into parenthood. And so it felt like another one that was really honest for me. But, also I think a lot of people need to hear. This is what it looks like for everybody. There are babies with messy hair and clothes and bottles and toys, your living room, it's not your own anymore. It's a playpen. And I think giving people the license to be okay with that is a little bit what this song was about, to let everybody feel connected. And no, they're not going through it alone. It just felt right to name the project that, because I think that's the most clear picture of what my life looks like right now."
Brett added of his single "Not Yet":
"'Not Yet' is the closest thing that I've done to 'Sleep Without You,' since 'Sleep Without You' was my first single. And the irony is not lost on me that I also wrote this with Justin Ebach and Kelly Archer, who I wrote 'Sleep Without You With.' We have a lot of fun when we write together, and so the music is always going to reflect the kind of vibe in the room. We're always having fun when writing together. And so 'Not Yet' was a title I had that was about a night that's going so well, you realize how well it's going and you have that thought, 'I don't want this to end.' It's like that same thing with a precious moment in your life where you're going, like, 'I know it's only dinner time right now, but I wish this night could last forever.' So as we started talking about it and writing it, I found myself wanting to go to these little tricks that I like to use, play on words, and get kind of heady and smart with it. And I kept getting steered away from that, and I realized that was the right thing, to go down the middle. And I think a story like this, if you don't get too specific in the story, if you just speak to the concept itself, you can speak to everybody in the world because everybody's had moments like that in their life. For the most part, I over listen to my music by the time it's released that I'm tired of it. And I still, I put this on and it makes me feel good. So the hope with this was that it would a allow people to very easily connect to a moment that this song is for them in their past, in their life. And also just, you can turn your brain off and enjoy it as well."