'Jeopardy!' Contestants Face Backlash Over 'Worst Showing Ever'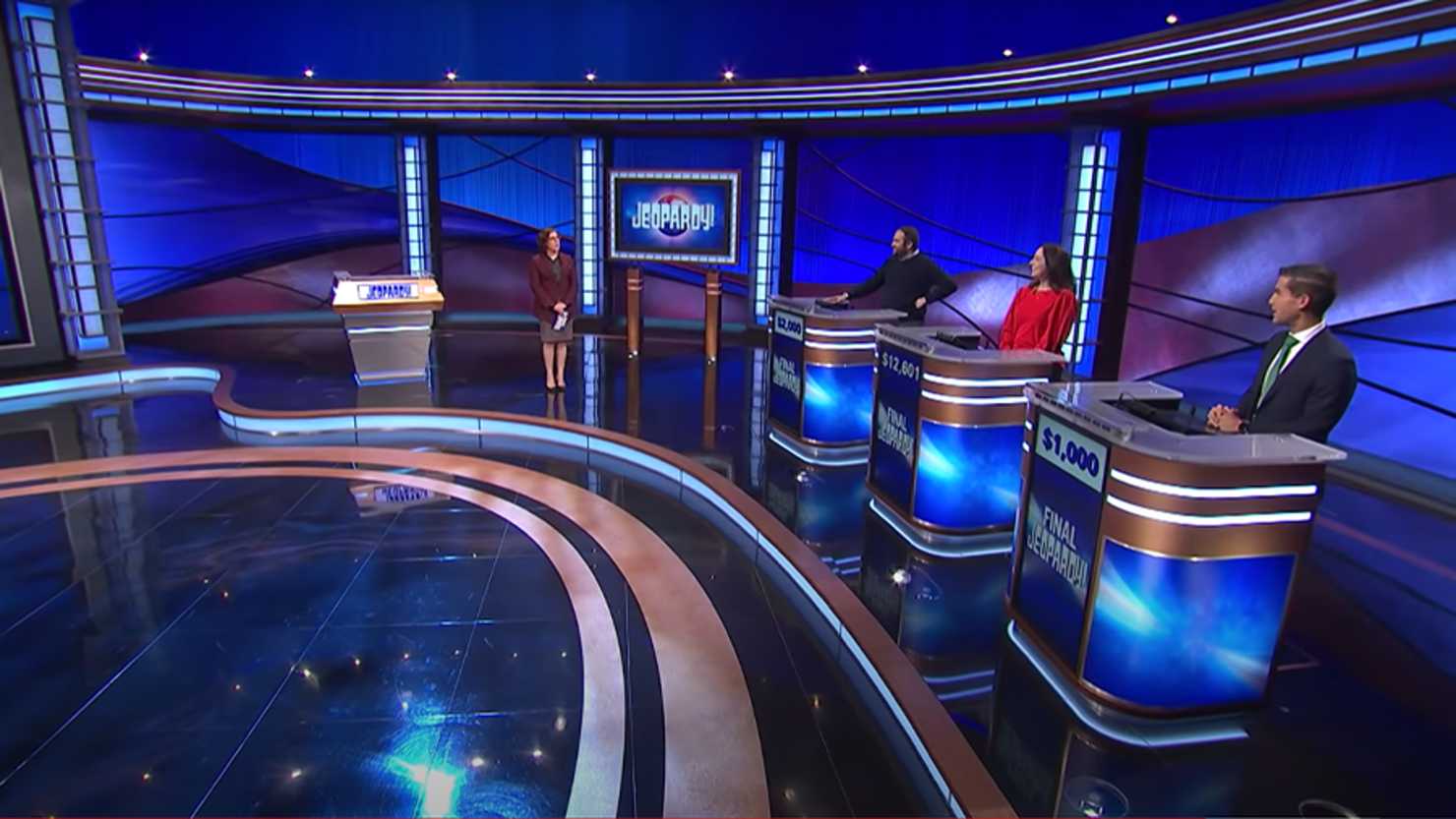 Fans of Jeopardy! were disappointed by the contestants during a recent episode. After all three contestants failed to correctly answer a question about President Abraham Lincoln's famous Gettysburg Address, viewers took to social media to call out the contestants for the "worst showing ever" on the game show.
The controversial moment occurred when contestant Robin Lozano chose the 'Quotations' category for $800 during Double Jeopardy. Guest host Mayim Bialik read out the clue: "'Government of the people, by the people, for the people' is from the end of this brief but powerful speech."
Many viewers recognized this quote as part of the closing line of Lincoln's Gettsyburg Address. The three contestants, however, were not able to come up with the correct answer before the buzzer went off.
Not long after the round of Double Jeopardy aired, frustrated viewers took their complaints to social media. "I'm gonna pretend like I just didn't see all three contestants miss 'the Gettysburg Address' just now," one fan wrote. "Wow, no one knew The Gettysburg Address. That made me sad," another person added. "Worst showing ever. None of these 3 deserved to win tonight," a third fan chimed in.
Though she missed the question about the Gettysburg Address, Lazano went on to win the game during Final Jeopardy. The category was 'Around the World.'
Photo: Getty