Van Halen Fans Have Wolfgang To Thank For The Band's Last Three Tours
By Andrew Magnotta @AndrewMagnotta
June 4, 2021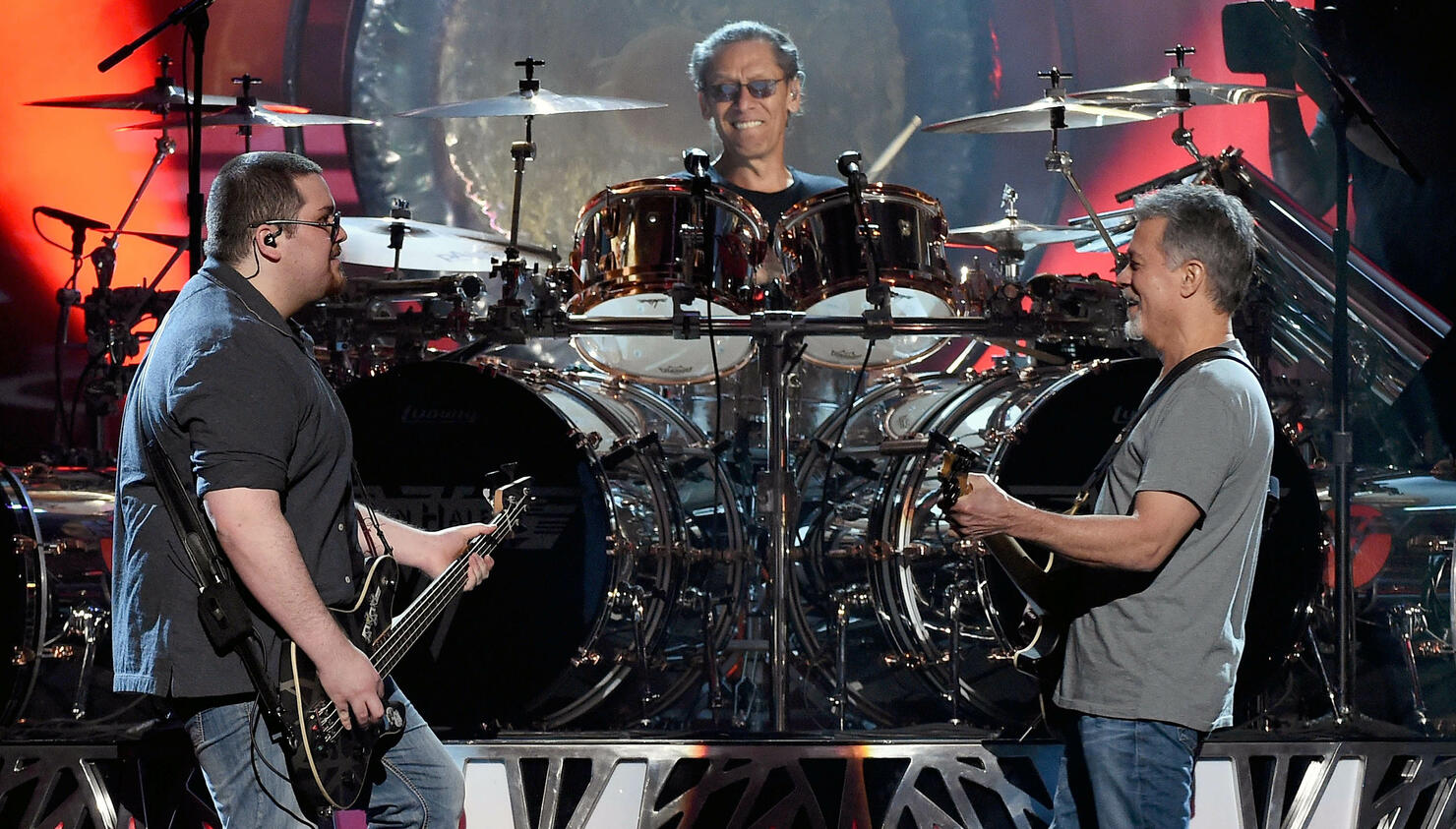 Van Halen would not have toured again after 2006 if it weren't for Wolfgang Van Halen.
The relationship between Eddie Van Halen and his son — and their powerful bond over music — was a driving force in the band's continuation with Wolfgang on bass in place of Michael Anthony.
Wolfie's mother, Valerie Bertinelli, tells the Washington Post in a recent profile on her son that Eddie only ever wanted someone to play music with, like he and his brother Alex Van Halen had jammed with their father, Jan, who died in 1986.
"In the beginning, when Ed and I were still together and Wolfie showed an aptitude for music, Ed would beam," Bertinelli says. "That's all he ever wanted. He wanted somebody to play with."
Eddie fostered Wolfgang's talent and watched in amazement as his son taught himself multiple instruments and figured out his favorite songs by ear, many of which were written by his dad.
Eddie idolized Wolfie and reformed Van Halen after a schism with Anthony, partly, to share that music with his son. Then, after decades of alcohol abuse, he finally quit drinking for good to keep it going.
"Van Halen does not make a final record without Wolfie," Bertinelli added. "They got three extra tours out of Van Halen because of Wolf."
Even Van Halen's final studio album, 2009's A Different Kind of Truth, is a credit to Wolfie's presence, the album's coproducer John Shanks confirmed.
"He knew where the pearls were buried," Shanks told the Post. "Wolfie is the historian of their catalog. Sometimes it's very helpful to have someone who's in the club, but objective, to say, 'Dad, you know what people really want to hear.'"
Wolfie even helped convince his dad to welcome Anthony back for a final Van Halen tour, which would have taken place in 2019. Plans fell through due to Eddie's failing health, but Anthony eventually confirmed that he had agreed to take part.
Last November, Wolfie revealed the details of the planned tour, which he and his dad hoped would also include ex-VH singer Sammy Hagar (with whom Eddie had reconnected) and Wolfie's own band, Mammoth WVH, as the opening act.
Photo: Getty Images