Matthew McConaughey Walked Away From $14.5 Million In Order To Rebrand
By Diana Brown
June 8, 2021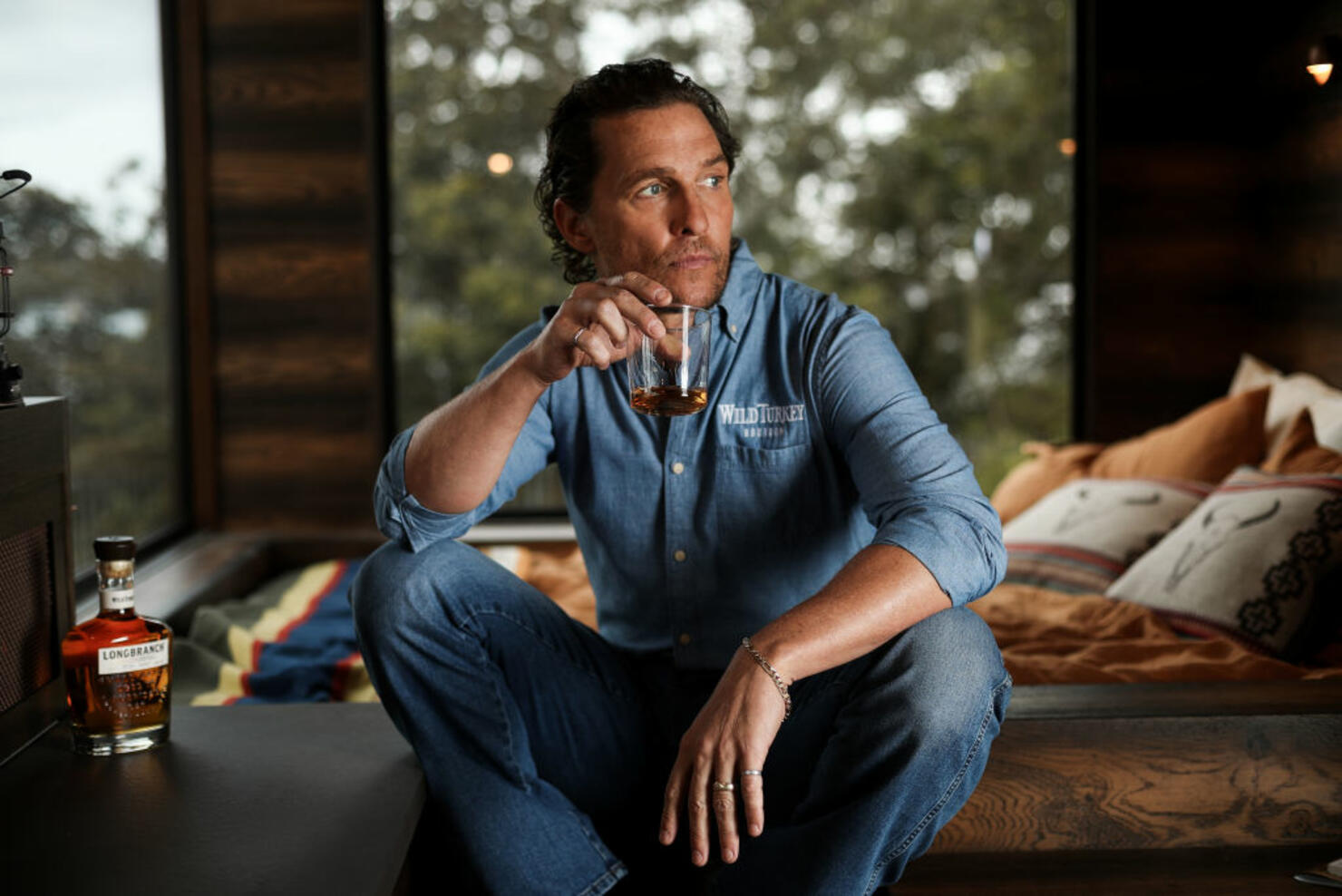 Bethenny Frankel is only interested in real talk, so on her podcast Just B, she sits down for candid conversations with self-made moguls about their journeys to success. On this episode, she talks with Oscar-winning actor Matthew McConaughey about his brand as an actor and how intentional he is about what movies he does, what products he endorses, and what projects he takes on. He gets into the essential role his father played in shaping his worldview, how he and his wife Camila Alves balance their work and their children, why he turned down a $14.5 million paycheck and disappeared from Hollywood for almost two years, and so much more, gaining fascinating insights into the courage it takes to take a step back in order to take two steps forward.
Matthew says that he was always expected to become a lawyer, but while he was in law school he realized he would be studying for years before he actually made an imprint on the world. He decided he really wanted to go to film school to become a storyteller. He was nervous to talk to his father about it, so he carefully chose 7:30 on a Tuesday evening, when he knew his dad would be relaxed and in a good mood, to tell him his decision. (Timing isn't everything, but it certainly is a lot.) His dad asked if he was sure, then said, "Well. Don't half-ass it." While in film school, he would go to a certain bar because he knew the bartender and would get free drinks; one night, the bartender told him to come down because there was a guy in town producing a movie. "Four hours later, me and that guy, Don Phillips, get kicked out of that bar," and on the way home, he says, "Have you ever done any acting?" A few days later, he was making his breakout film, Dazed and Confused. 
"It's been more roses than thorns for me," he says; his success and fame happened relatively quickly, and he became a big box-office name, doing a bunch of rom-coms. But he began to realize that because of his success with rom-coms, it kept studios from thinking of him as an actor who could do dramas. He decided to leave Hollywood and told his agent, "No more rom-coms." One day he got a $5 million offer to make a rom-com and said no; they kept coming back with higher and higher numbers until he finally turned them down at $14.5 million. For 20 months after that, he got no offers at all and started thinking about becoming a high school football coach. "But guess who's now a new, novel, interesting casting choice for Killer Joe? Magic Mike? True Detective?" he says. "I unbranded to rebrand." Bethenny is impressed: "You did a rinse!" she exclaims. "You can't hate on what made you – but you gotta do a rinse sometimes." Hear more of their fascinating conversation about building a brand – and the importance of not diluting that brand – on this episode of Just B With Bethenny Frankel.
If you want to be sure you're listening to the podcasts everyone else is checking out, iHeartRadio has you covered. Every Monday, iHeartRadio releases a chart showing the most popular podcasts of the week. Stay up to date on what's trending by checking out the chart here. There's even a chart just for radio podcasts here, featuring all your favorite iHeartRadio personalities like Bobby Bones, Elvis Duran, Steve Harvey and dozens of others.
Photo: Getty Images