WATCH: Simon Cowell Slams AGT Buzzer For 'Powerful' Ohio Woman With Cancer
By Kelly Fisher
June 9, 2021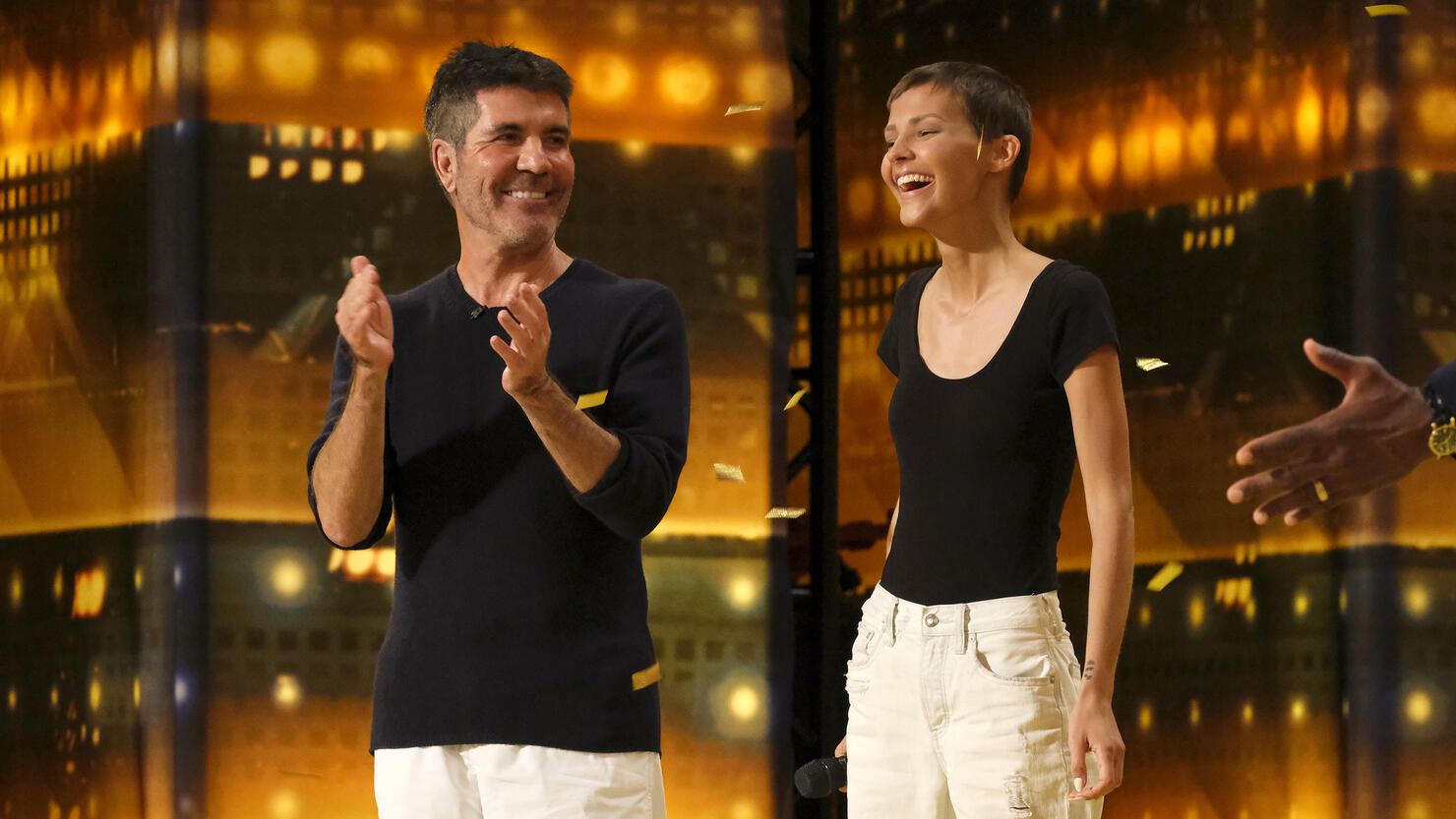 Simon Cowell was deeply moved by an Ohio woman's original song that she performed during her America's Got Talent audition.
The rendition earned a standing ovation — from the audience and the panel of celebrity judges: Cowell, Sofia Vergara, Heidi Klum and Howie Mandel — and praise for her "absolutely stunning" voice, according to Cowell.
The "absolutely stunning" voice came from Jane Marczewski, 30, of Zanesville, Ohio. Performing as "Nightbirde," Marczewski auditioned with her original song "It's OK," and opened up about battling cancer.
"'It's OK' is the story of the last year of my life," Nightbirde said, later opening up: "Last time I checked, I had some cancer in my lungs, in my spine and in my liver."
"So, you're not OK?" Mandel replied, and Nightbirde acknowledged, "well, not in every way, no."
But she doesn't let that stop her.
"You've got a beautiful smile and a beautiful glow. Nobody would know (about your battle with cancer)," Mandel assured her.
Nightbirde believes, "it's important that everyone knows I'm so much more than the bad things that happen to me."
Then, the audience heard "It's OK."
Initially, the room fell silent following Nightbirde's audition. Cowell only uttered the word "wow" as applause emerged from the crowd.
The judges praised Nightbirde's "powerful," "heartfelt" and "authentic" performance.
Cowell, at times, appeared to be at a loss for words as he delivered feedback.
"There was something about that song after the way you just, almost casually, told us what you're going through, and…" he said, trailing off.
Nightbirde filled the silence (earning another round of applause): "You can't wait until life isn't hard anymore before you decide to be happy."
That's when Cowell came to a decision.
"Um.. there are, however — there have been some great singers this year," he began. "And, I'm not gonna give you a yes — I'm gonna give you something else."
Golden flakes of confetti burst out and fluttered all over the stage when Cowell slammed the Golden Buzzer, sending the Ohio songbird on to the live shows.
After earning the Golden Buzzer, host Terry Crews hailed Nightbirde as "the voice we all need to hear this year."
"I have a 2% chance of survival. But, 2% is not 0%," Nightbirde said. "2% is something, and I wish people knew how amazing it is."
Watch Nightbirde's powerful America's Got Talent audition here.