Eddie Van Halen Felt He 'Created A Monster' With His Guitar Innovations
By Andrew Magnotta @AndrewMagnotta
June 10, 2021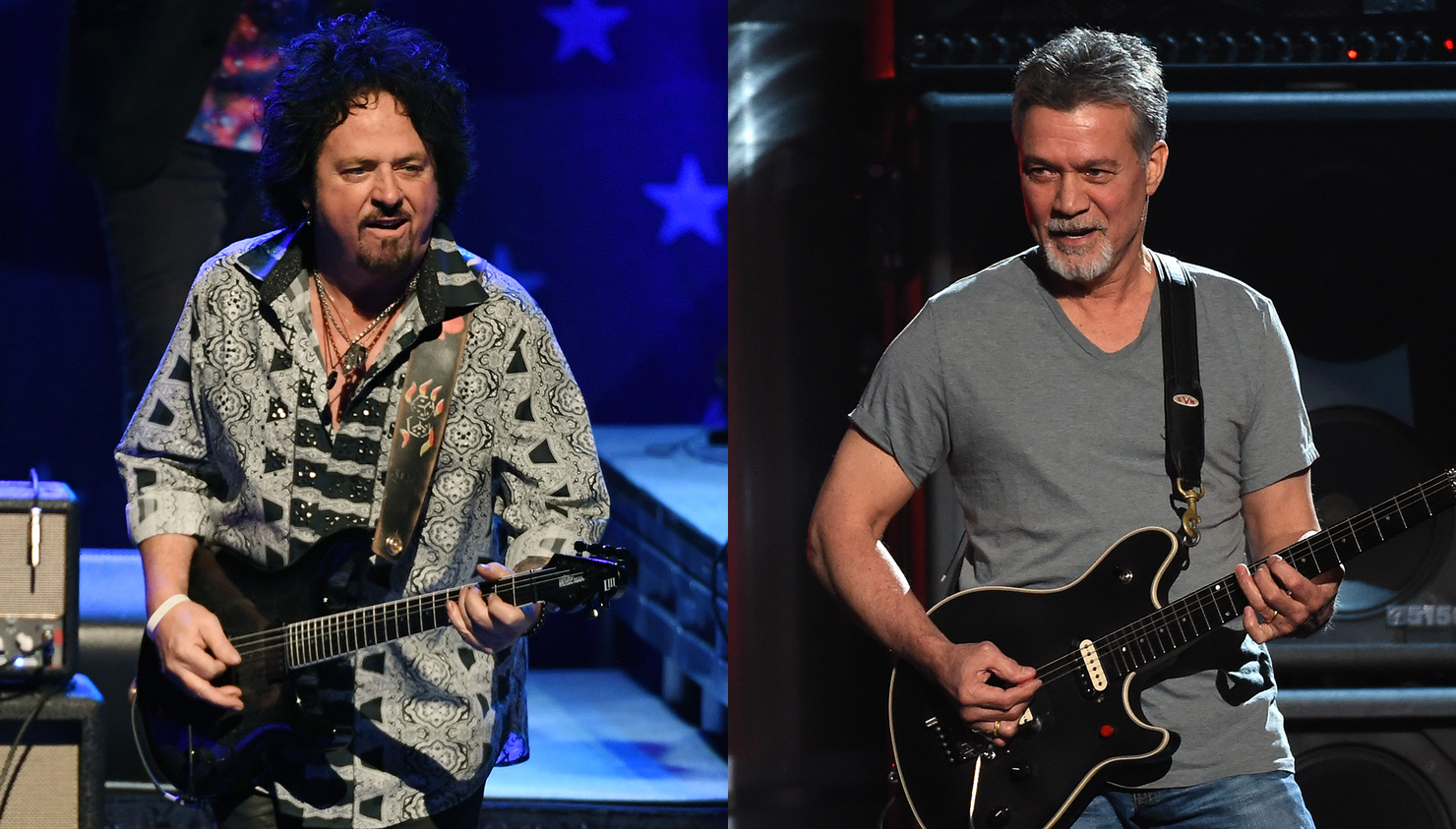 One of the greatest ironies of Eddie Van Halen's dramatic impact on the electric guitar is that he seldom enjoyed music created by purported acolytes.
Toto guitarist Steve Lukather got to know Eddie and his brother Alex Van Halen in Los Angeles in the '70s, well before they were famous. Even in those days, Eddie's talent as an instrumentalist was incalculable, but showmanship was a distant priority compared to composing.
"These were the times when guitar players were trying to show what they had," Lukather told Guitar.com. "Each guy had something and they wanted to show it off! It was healthy — no one was trying to one-up anybody else. That came a little later in the '80s with all the intense uber-shredding that started. … Ed was sitting there going, 'I created a monster, f--k!' They misinterpreted what his musical intent was and turned guitar into more of a sport. I know that always bothered him."
Not only did Eddie change how guitar players played their instruments, his tinkering with his own axe lead to major changes in how guitars were built in the '80s and beyond.
Lukather notes that many of Eddie's techniques are taught to intermediate level players nowadays and he's constantly amazed by what youngsters can do on the instrument.
But the other side of the coin, is that if everyone can do it, it's not that special anymore; the secret has been revealed. This was Eddie's problem with the so-called "typewriter players" in the first place; they were playing techniques, not music. Eddie didn't like being lumped in with players of that ilk, let alone being considered their leader.
Luk sees that same syndrome with players posting clips of themselves online. The technique is "amazing, flawlessly executed — but where are the tunes?" he asked. "You go on YouTube and there's some seven-year-old girl ripping everyone a new a--hole. These people have got all these chops and they've got no songs."
Photo: Getty Images