Nicki Minaj Responds To T-Pain Saying She Turned Down His Collab Offer
By Peyton Blakemore
June 14, 2021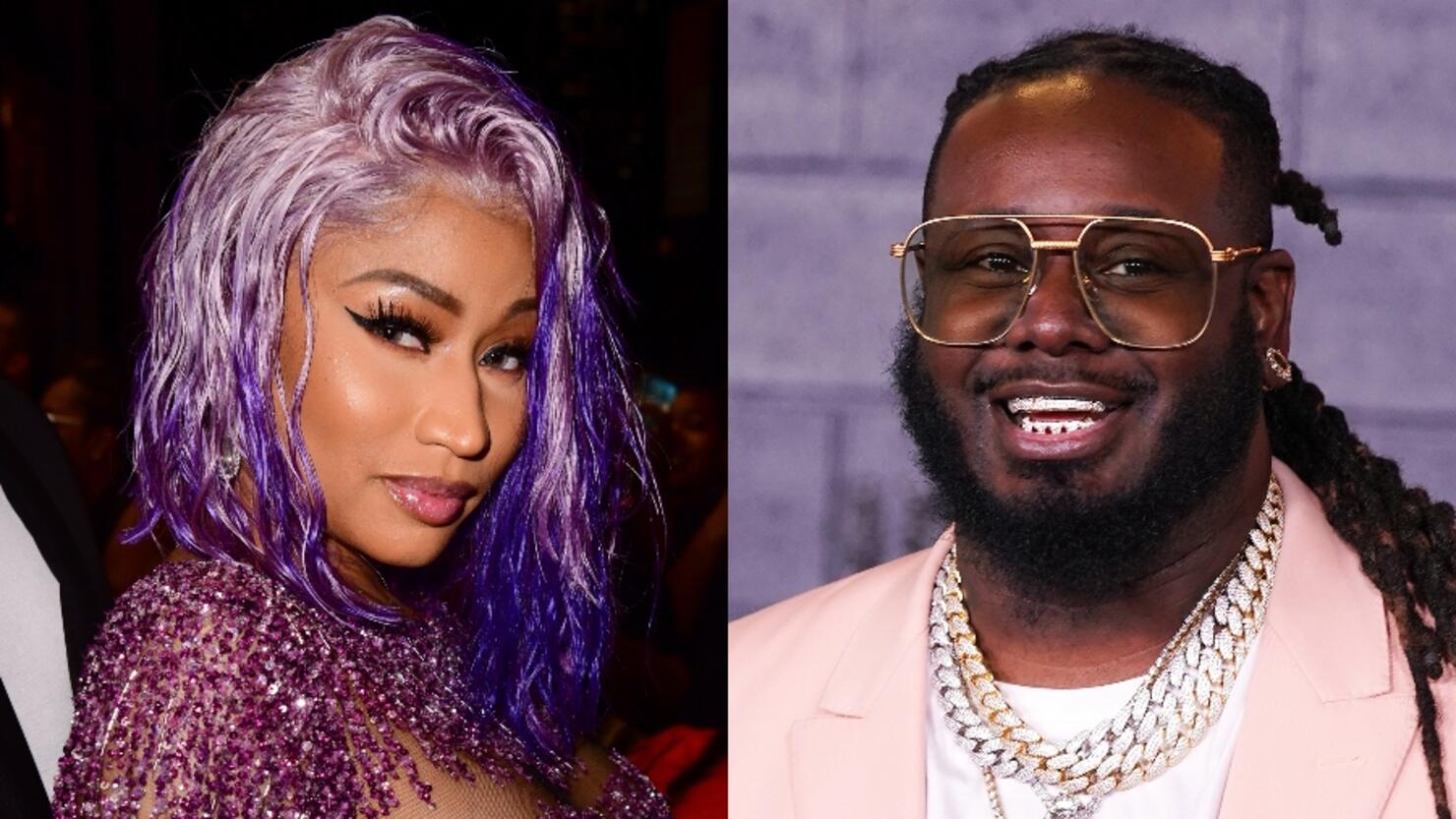 Turns out, Nicki Minaj once ghosted T-Pain after he asked to work with her on a song.
During a recent interview on "The 85 South Show," the famed rapper and producer revealed that he and Nicki had planned to work together back in 2007 — when Nicki was an up-and-coming artist — but she ultimately stopped responding to his texts.
"She was like, 'Hey, I'm an artist too and I'm working on my sh*t, so ya know, baby chill,'" T-Pain recalled. While he noted that he simply asked her for a "quick little verse," he said she responded by saying, "I'm working on my sh*t too!"
Despite her rejection, T-Pain said he knew it wasn't "malicious." However, he did admit that his feelings were a bit hurt because "maybe I was in love with Nicki Minaj."
After the interview began making its rounds on social media, Nicki replied to The Shade Room's posting of it, writing, "I don't remember this AT ALL but it DEF sound like smthn I would say 🥴😂 omg what was I thinking?"
She added, "He was already a rlly big artist. I was still underground. Chileeeeee I used to b buggin yo 😭 I was under so much pressure to deliver 😫 my bad babe, all love. I have nthn but respect for your talent. 🎀♥️."
Nicki went on to thank T-Pain and Kanye West for recently clearing "Go Hard" for her latest EP, Beam Me Up Scotty, released last month.
"🙏 listening to you over & over on that record taught me SM about harmonies & background vocals. Your vocals on that song alone are GOATED FOR LIFE. I listened to every single detail.@tpain," Nicki gushed.