Son Of Former Patriots Star Charged With Stealing Dad's Super Bowl Rings
By Jason Hall
June 15, 2021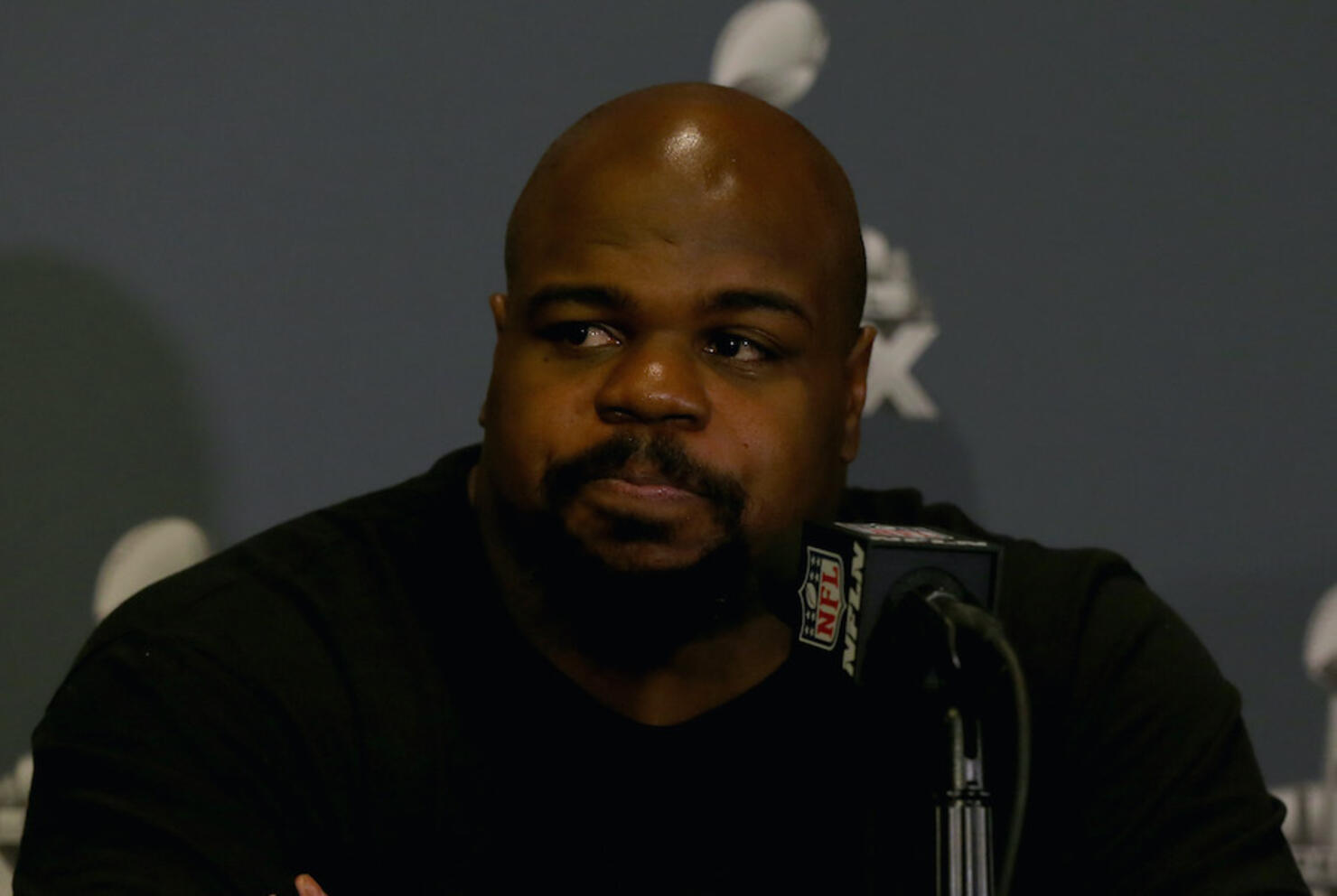 Former New England Patriots star Vince Wilfork's son is accused of stealing and selling items from his father's jewelry collection, which includes the former All-Pro defensive lineman's two Super Bowl and BCS National Championship rings.
D'Aundre Homles-Wilfork, 23, of Friendswood, Texas, was arrested on May 22 and charged with theft of property greater than $300,000, according to the Galveston Daily News via CBS Boston.
The report states Vince Wilfork noticed his two Super Bowl rings -- both won as a member of the Patriots -- two AFC championship rings, a BCS National Championship ring won at the University of Miami and numerous other "expensive necklaces, bracelets and earrings" were missing from his collection, but believed they could've been left at his Florida home or in storage.
Items police allege were sold after being stolen include two Super Bowl championship rings Vince Wilfork won while playing for the New England Patriots. https://t.co/cyIhgYfdjz

— The Daily News (@GalvNews) June 15, 2021
An individual reached out to the former defensive lineman to notify him that his collection was being discussed in an online forum for sports memorabilia.
An individual who purchased the jewelry told Wilfork that the items were sold by Holmes-Wilfork in May and the two Super Bowl rings have since been returned to police.
Wilfork won both Super Bowls with the Patriots during his rookie (2004) and final season (2014) with the franchise before spending his last two NFL seasons with the Houston Texans and later announcing his retirement in 2017.