Backstreet Boys & *NSYNC Members Join Forces For 'Back-SYNC'
By Regina Star
June 18, 2021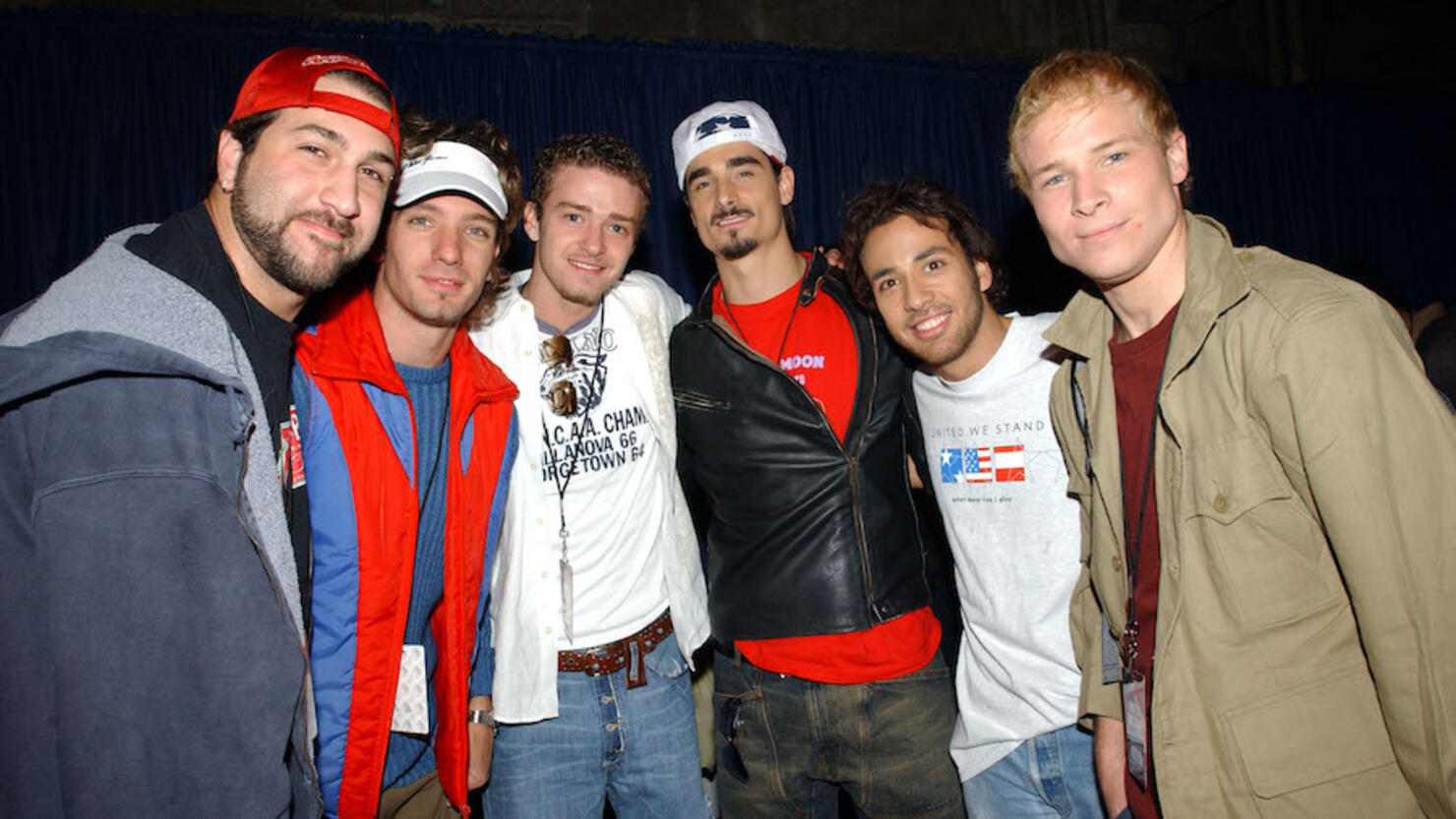 Backstreet Boys and *NSYNC are joining forces in a new TikTok video of our boyband dreams.
BSB's AJ McLean, 43, took to TikTok last night (June 17) with a short video showing him sitting at a table alongside fellow band member Nick Carter, 41, and *NSYNC's Lance Bass, 42, and Joey Fatone, 44. "So this is the video for the rest of our bandmates, I just don't want anyone to be upset," McLean explains in the video before playfully singing, "I was hangin' with the fellas, working with a brand-new band, don't be jealous!"
Along with the caption ("New album coming soon!!!! Let's go!!"), McLean also wrote "Back-SYNC."
It's been rumored for weeks that BSB and *NSYNC would collaborate, and it appears that wish is finally coming true for a lot of their fans.
Earlier this month, Entertainment Online caught the four boy band stars chatting about their potential collaboration via Instagram Live.
"Since it is Pride Month, I guess we can kind of tease something," Carter shared at the time. "What we're talking about doing … We can't give away too much. So basically, Lance, Joey, myself, A.J. maybe, we're just going to say we're going to be doing something special. We're going to announce it in the next week … And it's going to be huge. It's going to be really big and we're really excited."
"We're doing it for Pride, which will be really good," said Bass, as Fatone added: "It's one of those things where all Pride is really near and dear to our hearts. We all live in the entertainment community where there is a lot of LGBTQ and we embrace that."
Backstreet Boys released their last studio album, DNA, in 2019, which earned the group their third number-one LP.