Vicky & Toni Cornell Tribute Chris Cornell On Father's Day: See The Photos
By Taylor Fields
June 21, 2021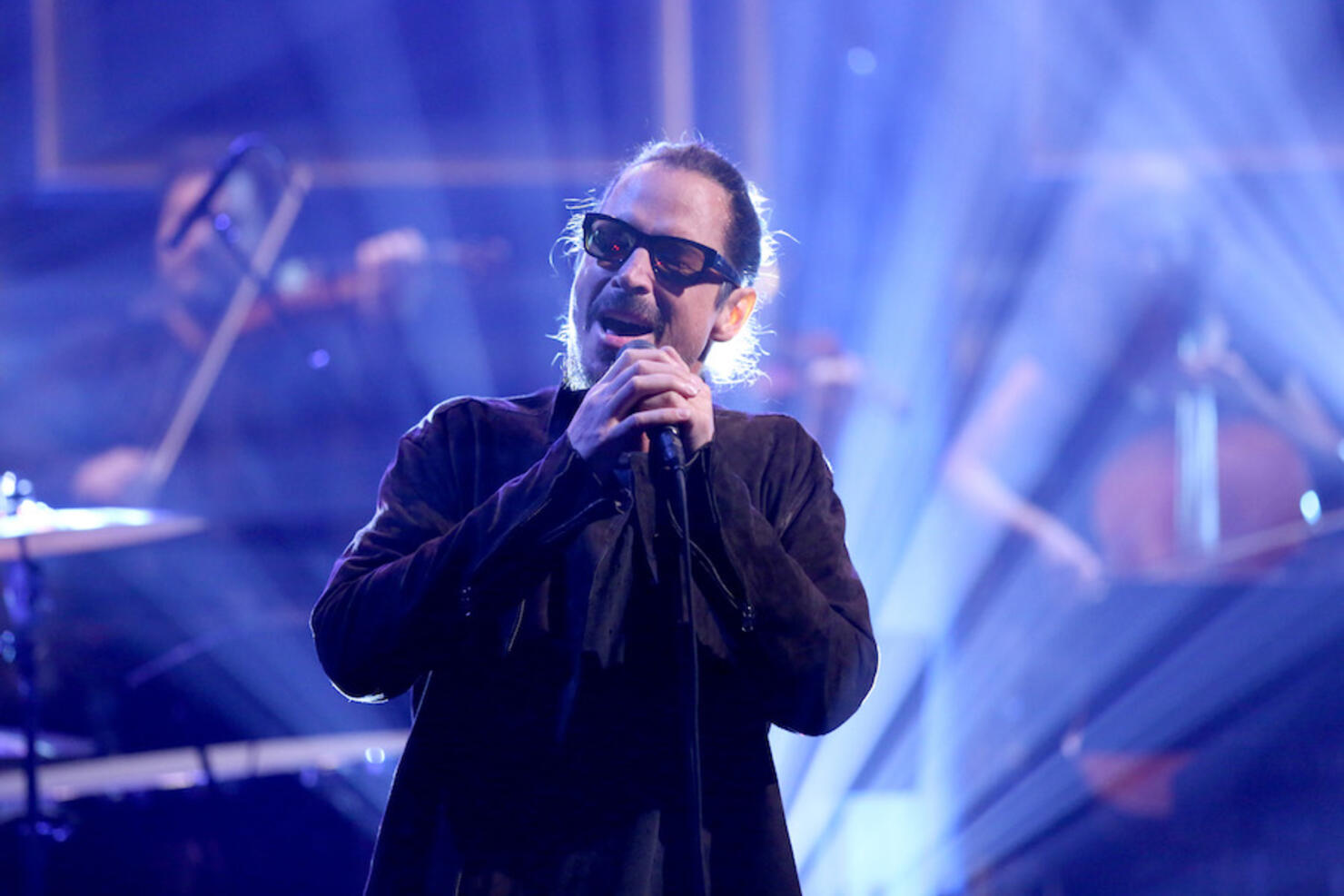 Chris Cornell's family is remembering the late rocker on Father's Day with some touching words and several throwback photos. On Instagram, Cornell's wife Vicky and their daughter Toni shared a pair of sweet tributes to Chris.
Paired with a photo of Chris with Toni and son Christopher when they were younger, a video of Toni with her father, and another photo of the family backstage at a concert, Vicky wrote, "Happy Father's Day to the best daddy - we love and miss you so very much."
On her own Instagram, Toni also shared several photos of her with her dad throughout the years, as well as on her Instagram Stories, and shared along with them, "Always and forever daddy…. I love you and thank you for loving me so much. I miss you 'babaka' but I know I am so lucky to have had the best daddy ever."
See their Father's Day tributes below.
Over the last few years since Chris Cornell's passing, Toni has remembered her father in many different ways. Last year, during an Instagram Takeover on Billboard, she said of her dad as she shared a look at his recording studio, "I'm so grateful that I was lucky enough to have a dad who was also my best friend." She added, "Music was our life, so it really created a special bond between the two of us, even when we weren't on the road. Here in this studio, he taught me how to play the guitar, how to record songs."
And in 2018, Toni shared their duet of Prince's "Nothing Compares 2 U," along with a heartfelt message. She wrote, "Daddy, I love you and miss you so much. You were the best father anyone could ask for. Our relationship was so special, and you were always there for me. You gave me courage when I didn't have any. You believed in me when I didn't. I miss your love every day. Recording this song with you was a special and amazing experience I wish I could repeat 100 times over and I know you would too. Happy Father's Day daddy, nothing compares to you."