Jackson Browne Recalls The Lesson He Learned From One Of His Worst Songs
By Andrew Magnotta @AndrewMagnotta
June 24, 2021
Jackson Browne is one of the great songwriters in the history of American music, yet after all the years he's worked at it, his craft is still full of mysteries.
Speaking with Q104.3 New York's Jim Kerr and Shelli Sonstein, Browne discussed the lasting enigmas of songwriting and how he's still learning to express himself.
You don't get to be as prolific as Browne has been without dropping some clunkers along the way. But he suggests he's learned as much from the songs that didn't work as the ones that did.
Asked about exploring love, joy or activism in song, Browne admitted that it's a perilous art.
"Sometimes it's a good idea to resist the idea to finish a song in that way," he said. "I had a song very early on ['Ready or Not'] that was about my girlfriend being pregnant and that parenthood was pending. The whole last verse was just bull. It's just terrible. She hated it. I only found out later that she really hated this because I became glib and I was kind of joking about it. Of course as we all know, it's no joke. ...
"Man, finally somebody covered this song and left the last verse off, and I thought, 'Oh, you could just simply say well, 'Oh, she's pregnant and looks like we're gonna have a baby and I don't know anything more than that.' And that would've been fine."
Browne, who wrote or co-wrote hits for several artists before embarking on his solo career in the early-'70s, says collaborating has usually helped him see the forest for the proverbial trees when it comes to his lyrics.
"I used to learn so much about my songs by my friends singing them," he added. "Matter of fact, they sang them before I sang them. But then I was also recording them and you that's why I wanted to sing, I think. I heard somebody doing my songs, I think, 'No, you got to do it this other [way].' ...So I began singing them myself. But eventually like when Bonnie Raitt does one of your songs, you go, 'Oh, so that's how it goes. Oh.'"
Watch the full conversation via the player above!
Jackson Browne's new album, Downhill from Everywhere, arrives July 23. For more information and tour dates, go here.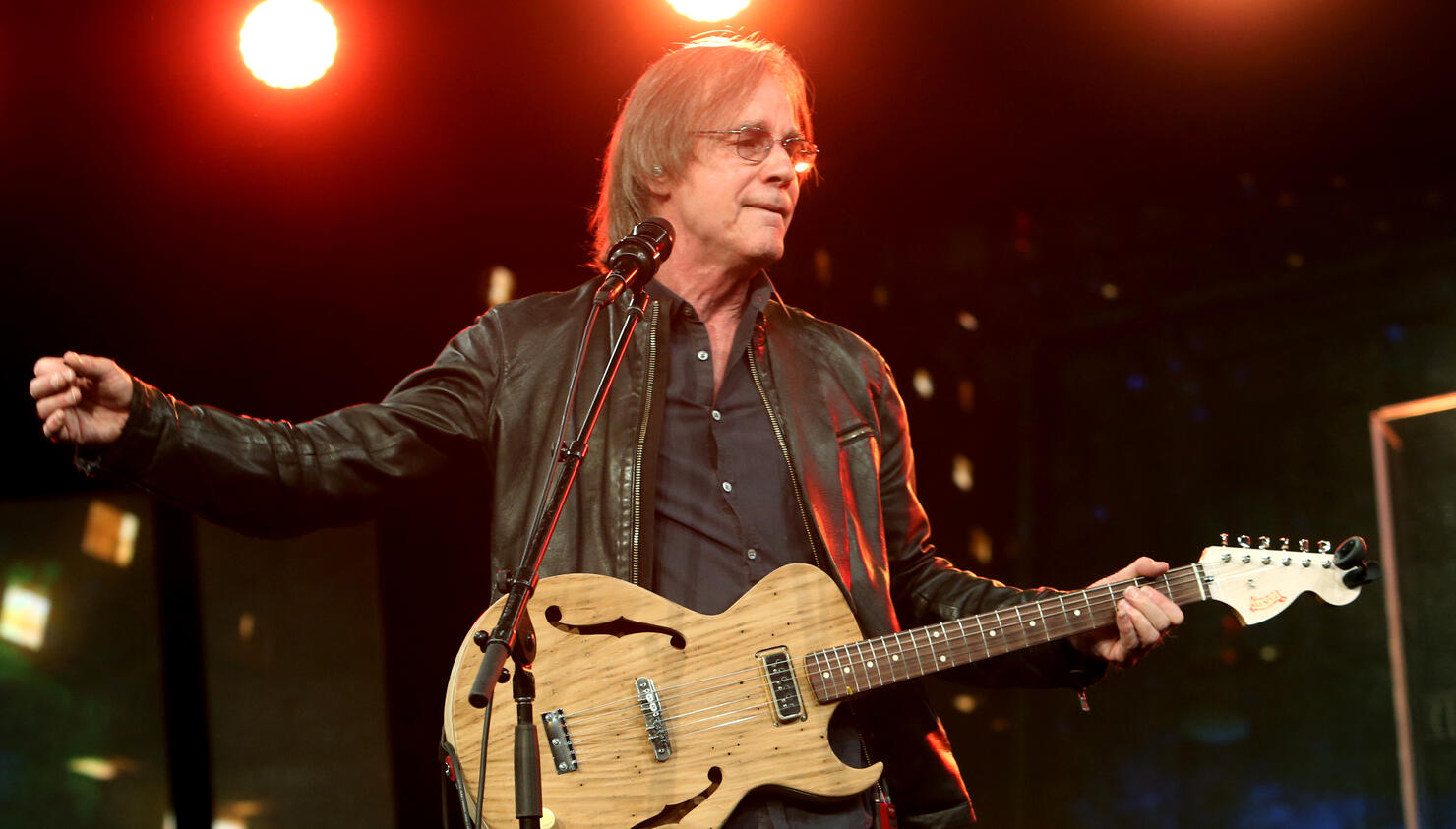 Photo: Getty Images North America