David Crosby Admits That The Way Joni Mitchell Dumped Him Is Hilarious
By Andrew Magnotta @AndrewMagnotta
June 28, 2021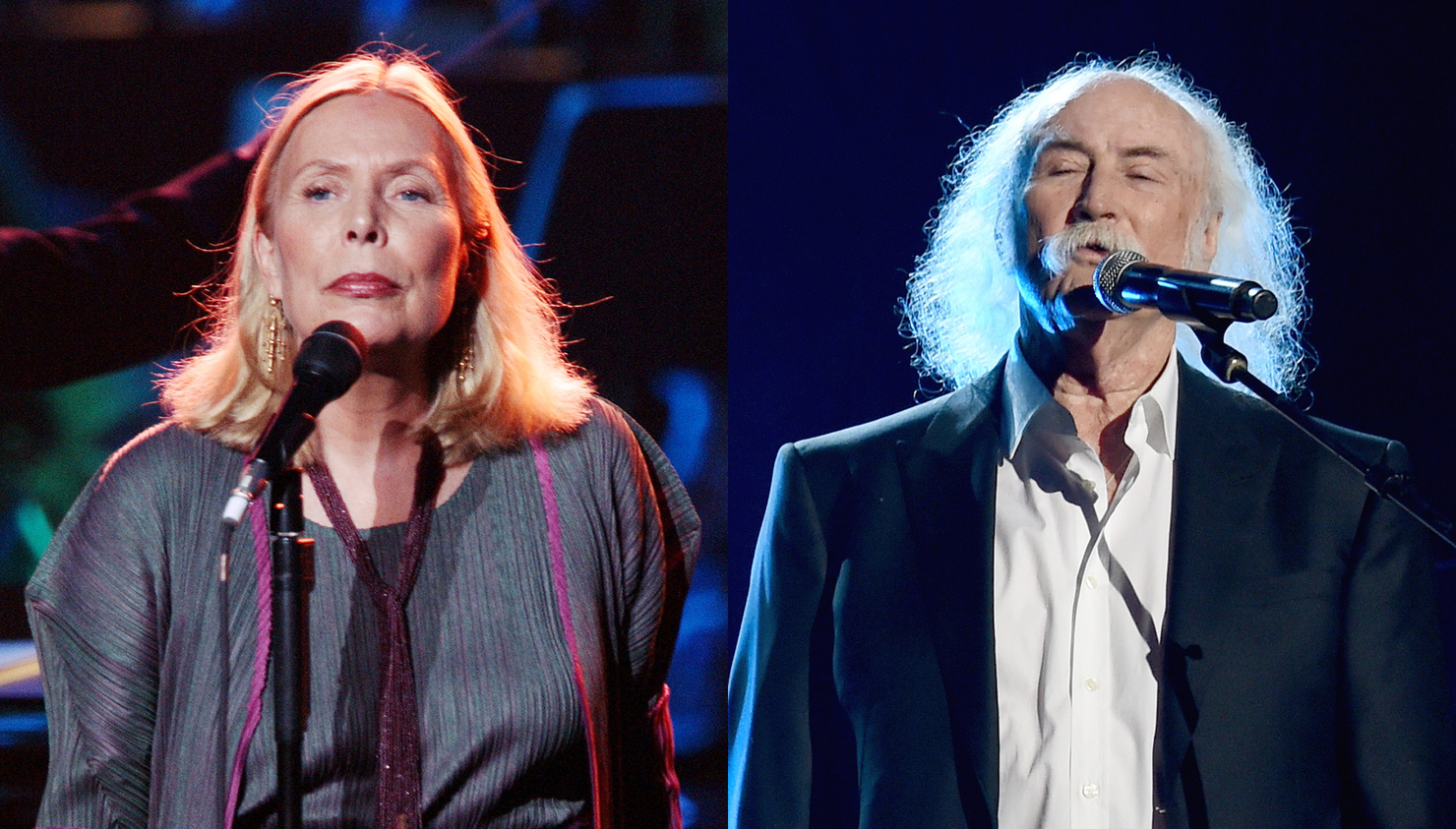 David Crosby has nothing but reverence for his former girlfriend, singer-songwriter Joni Mitchell, despite the public fashion in which she broke up with him in the late-'60s.
Crosby also declines to take credit for "discovering" Mitchell, saying she was such a singular talent that she could have had a breakthrough without the introductions he made on her behalf.
"It wasn't like I had a choice, man," Crosby told Howard Stern about introducing Mitchell to the music industry in Los Angeles. "She was so good I couldn't ignore it. She is arguably the best singer-songwriter of our times. I think she's as good a poet as Bob [Dylan] and she's 10 times the musician and singer that he is."
He added that Mitchell's seminal album, Blue, is "arguably the best singer-songwriter record ever made," and he admitted that he was often jealous of her talent during their relationship.
"Imagine if you wrote a song — a really good song — and you sang it to her when she came home and then she sang you three better songs that she'd written last night," Crosby recalled.
Mitchell even broke up with Crosby through song. The couple was among friends at Peter Tork's house one night, and Mitchell announced that she had a new song to share.
"She came in and she was kind of different, you know," Croz recalled. "She said, 'I've got a new song.' We were all there. And we all said, 'Oh, fantastic, a new Joni song. Yay!' She sits down to sing it and it's plainly a goodbye to me. ...And then she sang it again."
The mood in the room among the couple's friends quickly turned, and Crosby eventually got the message and left. While the two stayed in touch over the years as members of the same social circle, Crosby says they don't get along so well nowadays.
Photo: Getty Images