Elvis Costello Defends Olivia Rodrigo From Claims She Plagiarized Him
By Andrew Magnotta @AndrewMagnotta
June 29, 2021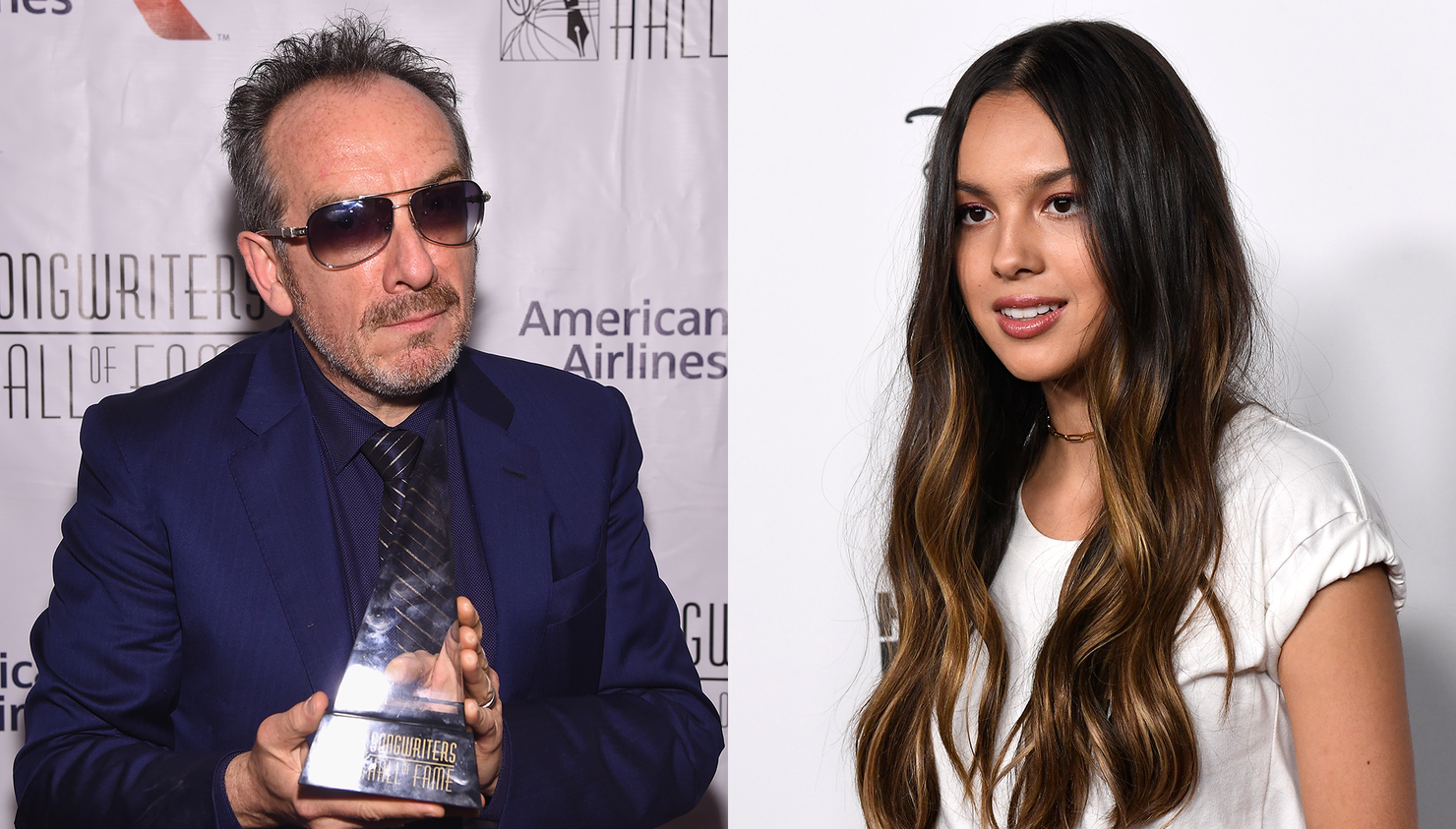 Riffs happen.
At least that's Elvis Costello's take on similarities between his 1978 hit "Pump It Up" and the lead track, "brutal," off 18-year-old pop supernova Olivia Rodrigo's debut album.
Costello defended Rodrigo from plagiarism accusations on Monday via Twitter, saying Rodrigo didn't do anything he wouldn't didn't do himself.
"This is fine by me, Billy," he wrote in reply to one Tweet on the matter. "It's how rock and roll works. You take the broken pieces of another thrill and make a brand new toy. That's what I did."
Rodrigo's "brutal," which is credited to her and producer Dan Nigro, seems to appropriate the verse riff from Costello's "Pump It Up" in the same key but about 15 BPM slower. Vocally the two songs have little in common.
The Rock and Roll Hall of Famer and Songwriters Hall of Famer Costello concluded his reply with hashtags referencing the origins of "Pump It Up" — Bob Dylan's "Subterranean Homesick Blues" and Chuck Berry's "Too Much Monkey Business."
U2 was also accused of ripping off "Pump It Up" in 2009 with the song "Get On Your Boots." Costello defended the Irish rockers in his 2015 autobiography, pointing out that elements of "Pump It Up" borrowed from Dylan's 1966 classic "Subterranean Homesick Blues." He surmised that on "Subterranean Homesick Blues" Dylan was probably inspired by Berry's 1956 hit "Too Much Monkey Business." And so the cycle continues.
Rodrigo has been in the crosshairs recently as both Courtney Love and indie rockers Pom Pom Squad accused her of copying their album artwork.
Love pointed out similarities between Hole's Live Through This album cover and the artwork for Rodrigo's upcoming concert film, Sour Prom, via Instagram.
Rodrigo quickly replied, "love u and live through this sooooo much."
Love, who has levied various accusations at fellow musicians in recent weeks, demanded Rodrigo send her flowers and an apology note for using the Hole imagery without permission.
"Stealing an original idea and not asking permission is rude. There's no way to be elegant about it," she replied when one follower suggested she was bullying Rodrigo. "I'm not angry. It happens all the time to me. ... This [person's] music has nothing to do with my life. Possibly never will. It was rude. And I [have] every right to stick up for my work. Don't gatekeep me! I'm honorable as f**k to my fellow artists, and I expect the same."