'One Tree Hill' Rewatch Podcast 'Drama Queens' Revisits The Ravens
By Diana Brown
June 29, 2021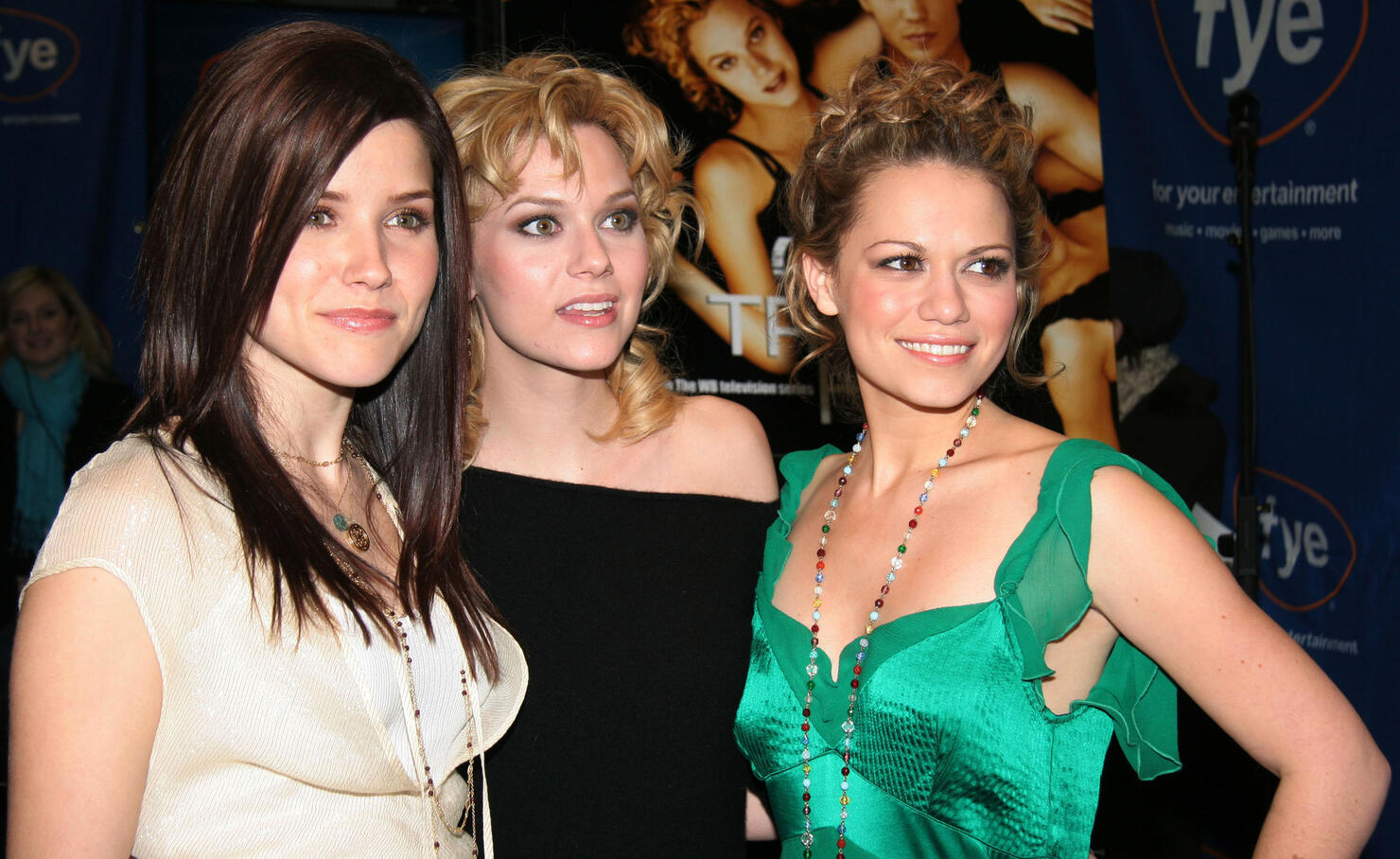 Photo: Getty Images North America
It's been nearly twenty years since the hit teen drama One Tree Hill aired on the WB, and Sophia Bush, Hilarie Burton Morgan, and Bethany Joy Lenz are very excited (and nervous) to rewatch the show on their new podcast, Drama Queens. On this episode (and over a very nice bottle of Dom Perignon), they get together to reminisce about Hilarie's crappy apartment (and creepy neighbor) in Wilmington, Sophia's short-lived hobbies, what it felt like to get on a WB show at the height of its popularity, their auditions and screen tests, what they were doing before they were cast, and what parts of their characters were informed by their own personalities. Go Ravens!
The WB "was just printing hits," Sophia says; shows like Dawson's Creek, Gilmore Girls, 7th Heaven, Smallville, and many more were huge by the time they were auditioning for One Tree Hill. "They owned our entire age demographic," Hilarie says, so when you were cast, you sort of knew you'd be on the show for a little while – although they also discuss how they were often told, "You're so lucky to have a job," realizing now as adults that "that's a scare tactic to keep your employees terrified so they don't ask for anything!" Sophia learned that some of the adults "didn't want us to be friends because they thought we would negotiate together, so they pitted us against each other….that's dark." Fortunately, even with those forces at work, they became and remain friends today; Hilarie talks about their experience creating a unique bond, "like matching tattoos, but on the inside." 
Each of them recounts what they were doing before getting the role; Bethany left home at 17 and was already used to living alone in New York, blowing the "stupid money" she made on soap operas on fancy dinners and Broadway shows; moving to Wilmington was no biggie. Hilarie remembers guest starring in an episode of Dawson's Creek as herself, and rejecting the line they gave her because she didn't like how they made her look. She "barely auditioned" for Peyton because "they were like we need a b**ch – there's this Burton girl and she's awful, she's got so many opinions!" Sophia remembers acting opposite Ryan Reynolds in Van Wilder for a scene, and him being sweet enough to give her "a four-minute lesson" about what a "mark" was and how not to let anyone stand in her light. They they told her that she'd be making out with him: "Well this is tremendously awkward," she laughs. "Thank God he's such a nice human!" Hear all their reminiscences, including Hilarie's high school cheerleading Charles Manson megaphone, how Sophia got to choose the name Brooke, how Bethany "walked around writing poetry on napkins," and so much more on this episode of Drama Queens.
If you want to be sure you're listening to the podcasts everyone else is checking out, iHeartRadio has you covered. Every Monday, iHeartRadio releases a chart showing the most popular podcasts of the week. Stay up to date on what's trending by checking out the chart here. There's even a chart just for radio podcasts here, featuring all your favorite iHeartRadio personalities like Bobby Bones, Elvis Duran, Steve Harvey and dozens of others.
Photo: Getty Images