Prince George & Prince William Wore Matching Suits To A Soccer Game
By Emily Lee
June 29, 2021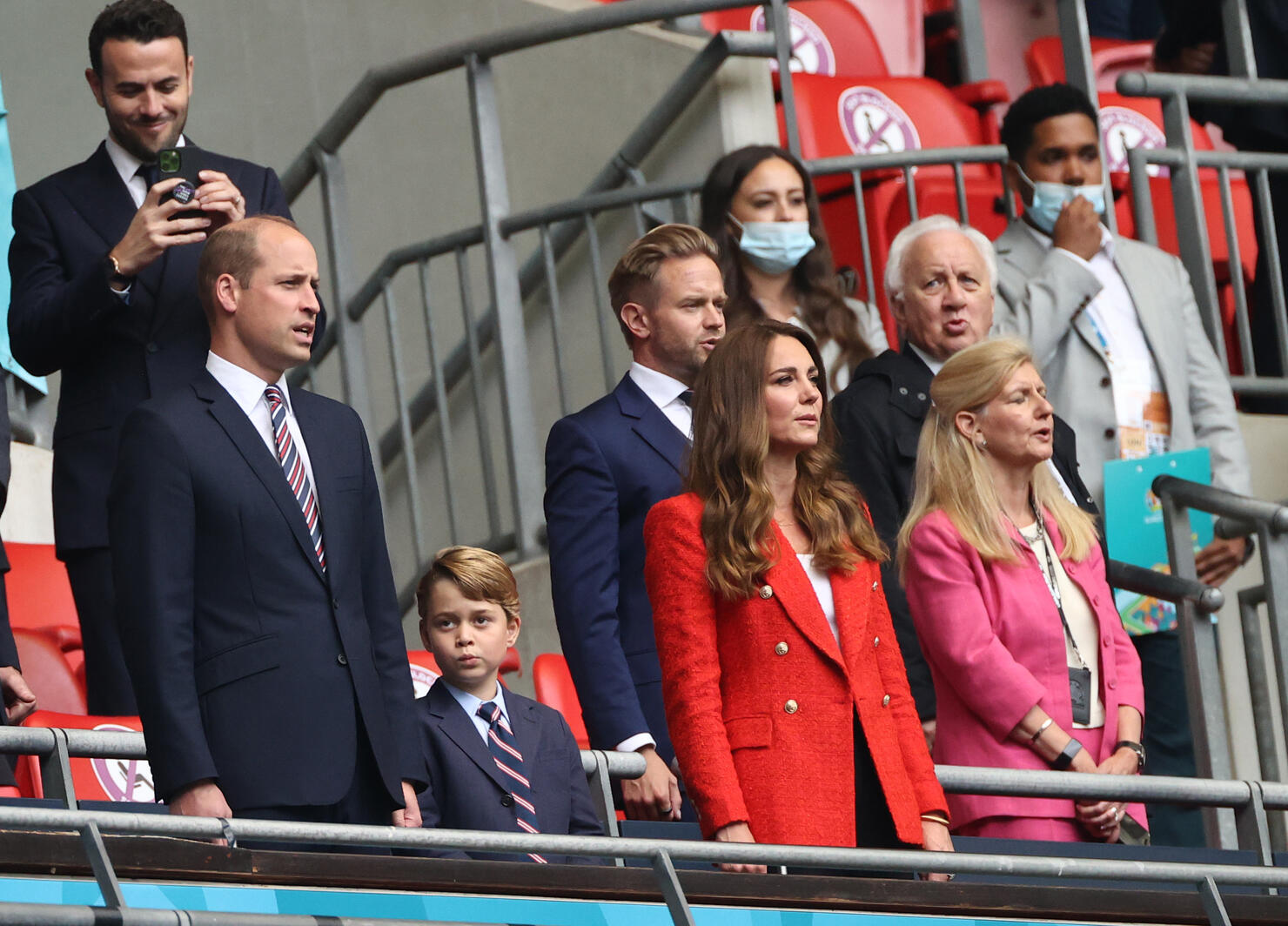 This twinning moment between father and son is adorable.
On Tuesday (June 29), Prince George stepped out with his parents, Prince William and Kate Middleton, to cheer on England's national soccer team at Wembley Stadium. The 7-year-old royal and his dad rocked matching suits to the match, including donning colorful times for the occasion. Kate even subtly coordinated her red jacket to compliment her son and husband's ties, as well as show support for the team.
England is facing off against Germany in the European Championships. The national squads are battling for a place in the tournament's quarterfinals.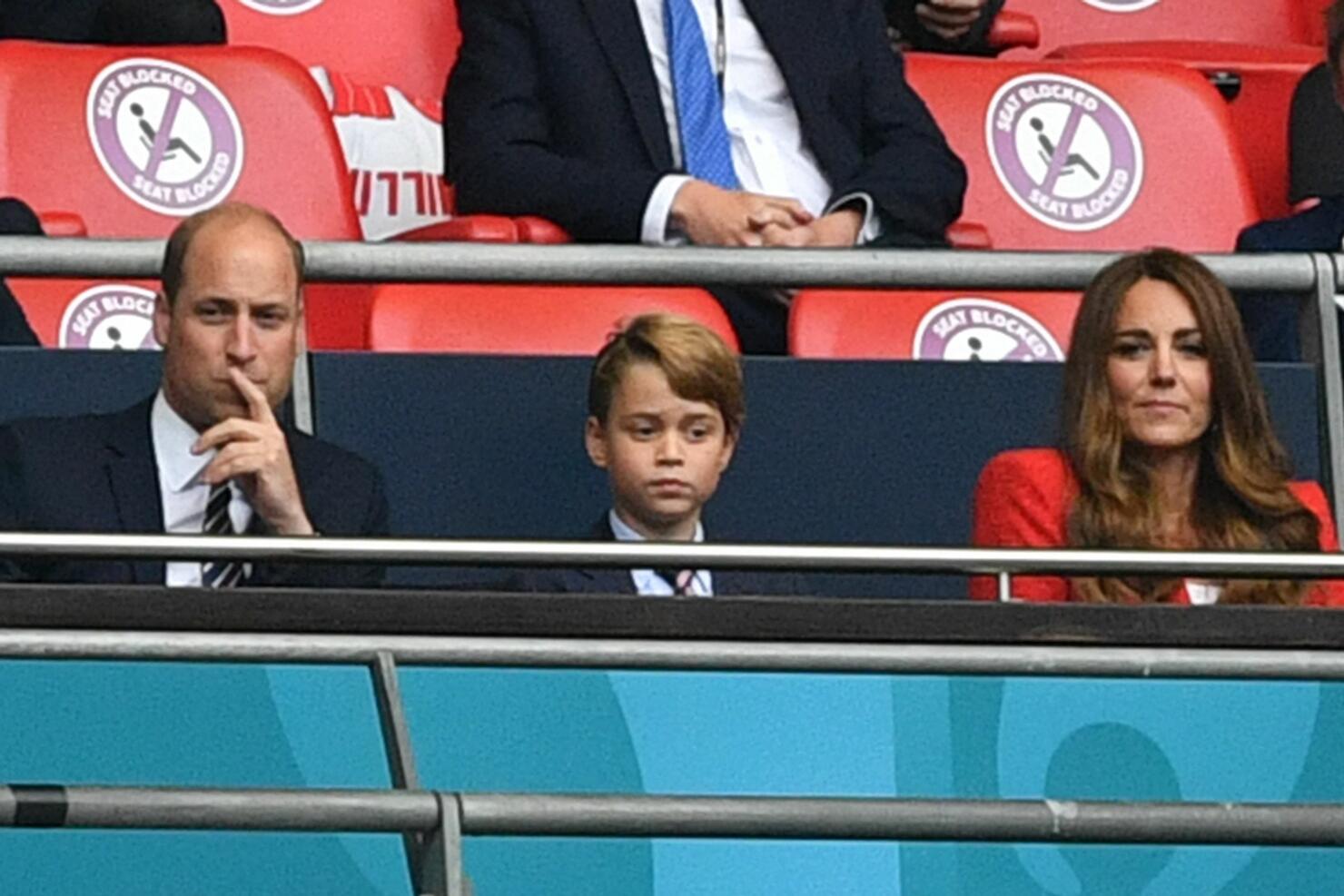 As many supporters of the Royal Family know, Prince George is a big soccer fan. Back in 2019, the young royal sported his own England national team jersey for his annual birthday portrait.
While this is believed to be the first time Prince George has had the opportunity to watch the national team play live, he's attended club games in the past, including an Aston Villa match in 2019. During the game, the future king was caught celebrating a goal for Aston Villa alongside his parents. Prince William is known to be an ardent supporter of the club.