Josh Turner Duped By Roy Clark At The Opry
By Lauryn Snapp
July 1, 2021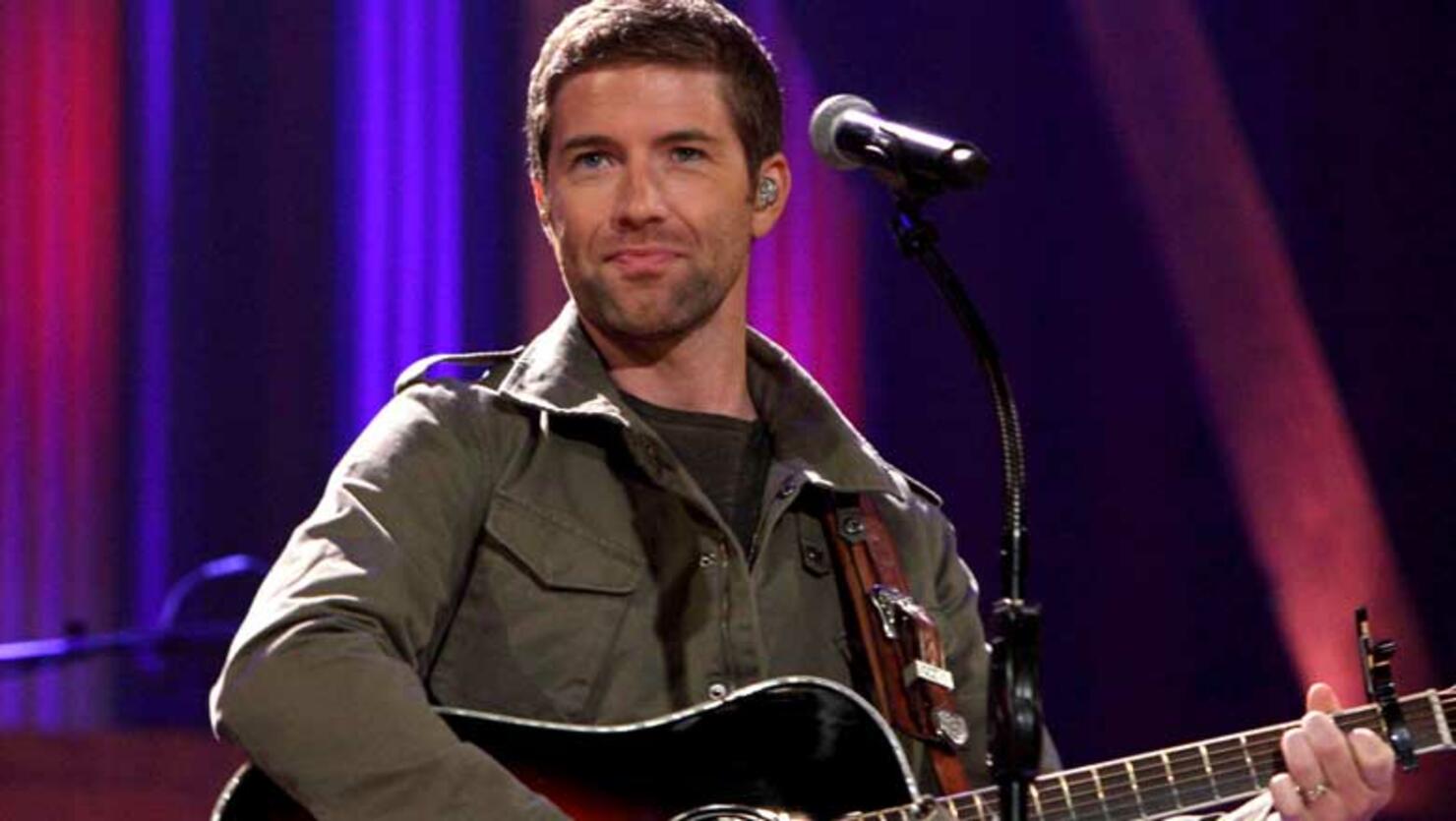 Josh Turner has found himself reminiscing on a lot lately. 
Releasing a special deluxe edition of his iconic album 'Your Man,' Josh sat down with Cody Alan to recall a special time in his life when his single "Your Man" propelled him into being invited to join the Grand Ole Opry family and ultimately being pranked by Hee Haw star, Roy Clark. 
"I got invited by Roy Clark. They had totally pulled one on me," laughs Josh.
They gave me this plaque that I was supposed to go out and present Roy with and surprise him with on stage," says the "Long Black Train" singer. "But what I didn't know was Roy was in on it." 
"So I get out there, and I present this plaque, and I hand it to him, and he digs into the back of this frame or whatever, and there's this envelope, and he pulls it out, and is like, "Oh, What is this? A check?" laughs Josh. "So he invites me to become a member of the Opry, and the crowd just goes nuts. I am blown away. I'm like 
"You rascal! You pulled one on me!" 
"It was a serious moment for me, and I think you can kind of see that in my reaction from that night," says Josh during an interview with the Grand Ole Opry. See it for yourself by clicking the link below. 
Do you enjoy country stories like these? Bookmark www.CMTCody.com and check back daily for exclusive interviews, trending topics, and the latest from country's hottest stars. Connect with Cody Alan on socials by following along on Twitter and Instagram @CodyAlan.
Photo Credit: Getty Images.