WATCH: Boston Dynamics Robots Show Off Dance Moves To BTS
By Jason Hall
July 1, 2021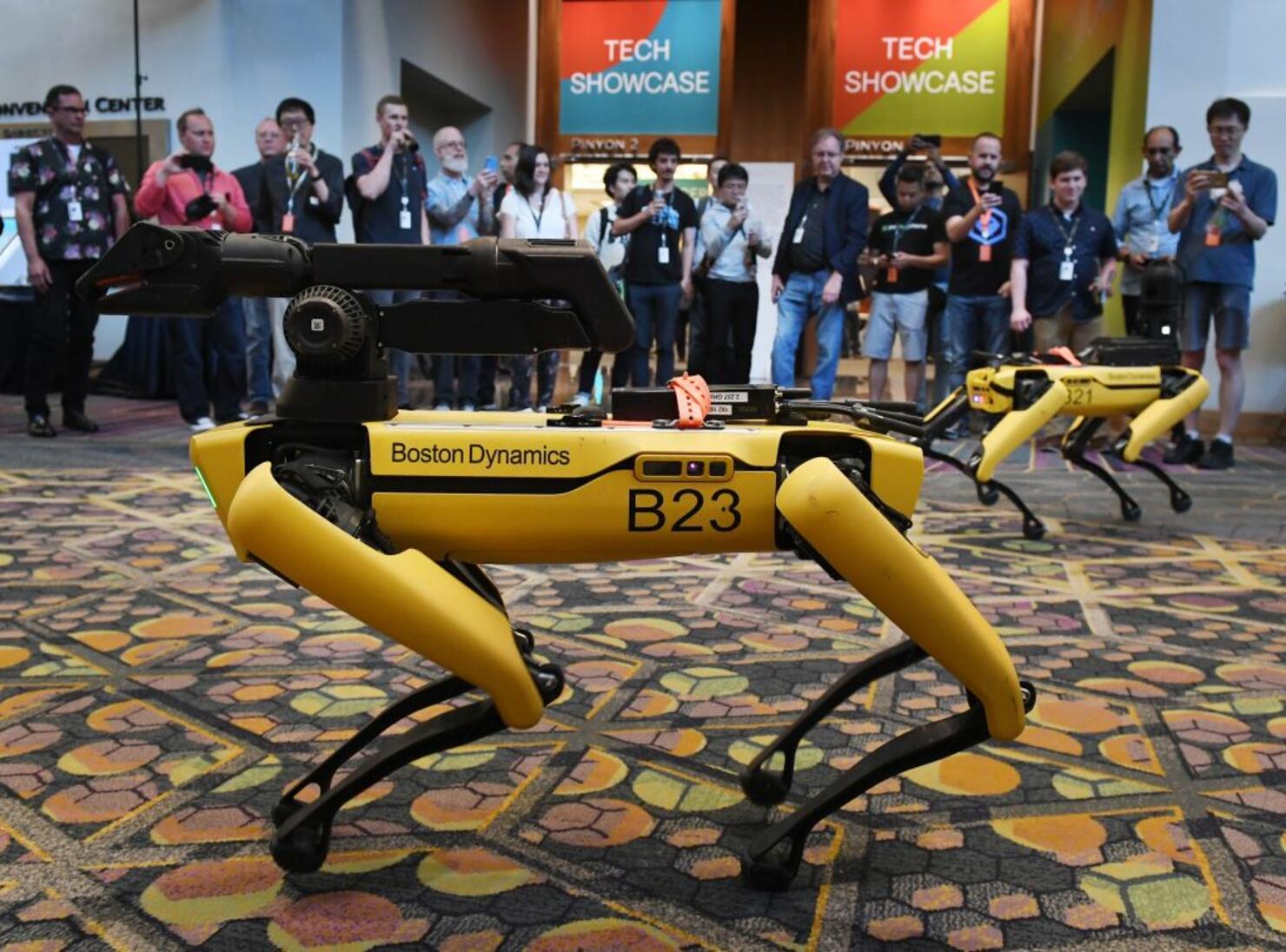 Boston Dynamics has used some unique ways to show off its 'Spot' robots in motion, but this may take the cake.
A new video shared by the company shows several of its dog robots dancing to K-pop group BTS' hit song 'IONIQ: I'm On It,' CBS Boston reports.
Boston Dynamics, a Waltham-based engineering and robotic design company, initially showed off Spot's dance moves in 2018 and engineers have consistently shown the robots evolvement ever since.
In December, Boston Dynamics of its acrobatic robots dancing to the Motown classic 'Do You Love Me' by The Contours.
The video begins with one lone Atlas Boston Dynamics robot slowly moving along to the song's spoken introduction before dancing and shaking to the song and eventually being joined by another Atlas and Spot robot.
The trio of machines accurately "mashed potato" and "do the twist" along with the song's lyrics before being joined by a fourth robot, Handle, a mobile grabber built to move boxes in warehouses, that rolls in to make it a foursome.
The robots have plenty of impressive dance moves, including the Atlas balancing on one foot and kicking both kegs in the air, the Spot showcasing ballerina-like skills and Handle showing off its long and flexible neck.
The company has shared videos over the years showcasing its robots' mechanical athleticism, which have gone viral due to viewers being both impressed and frightened at how many humanlike attributes the robots have.
The latest video shows how how far the robots have evolved, specifically the newer version of Atlas, which had much clunkier moves when showcased nearly five years ago.