KISS Could Sell Its Brand After Gene Simmons, Paul Stanley Retire
By Andrew Magnotta @AndrewMagnotta
July 6, 2021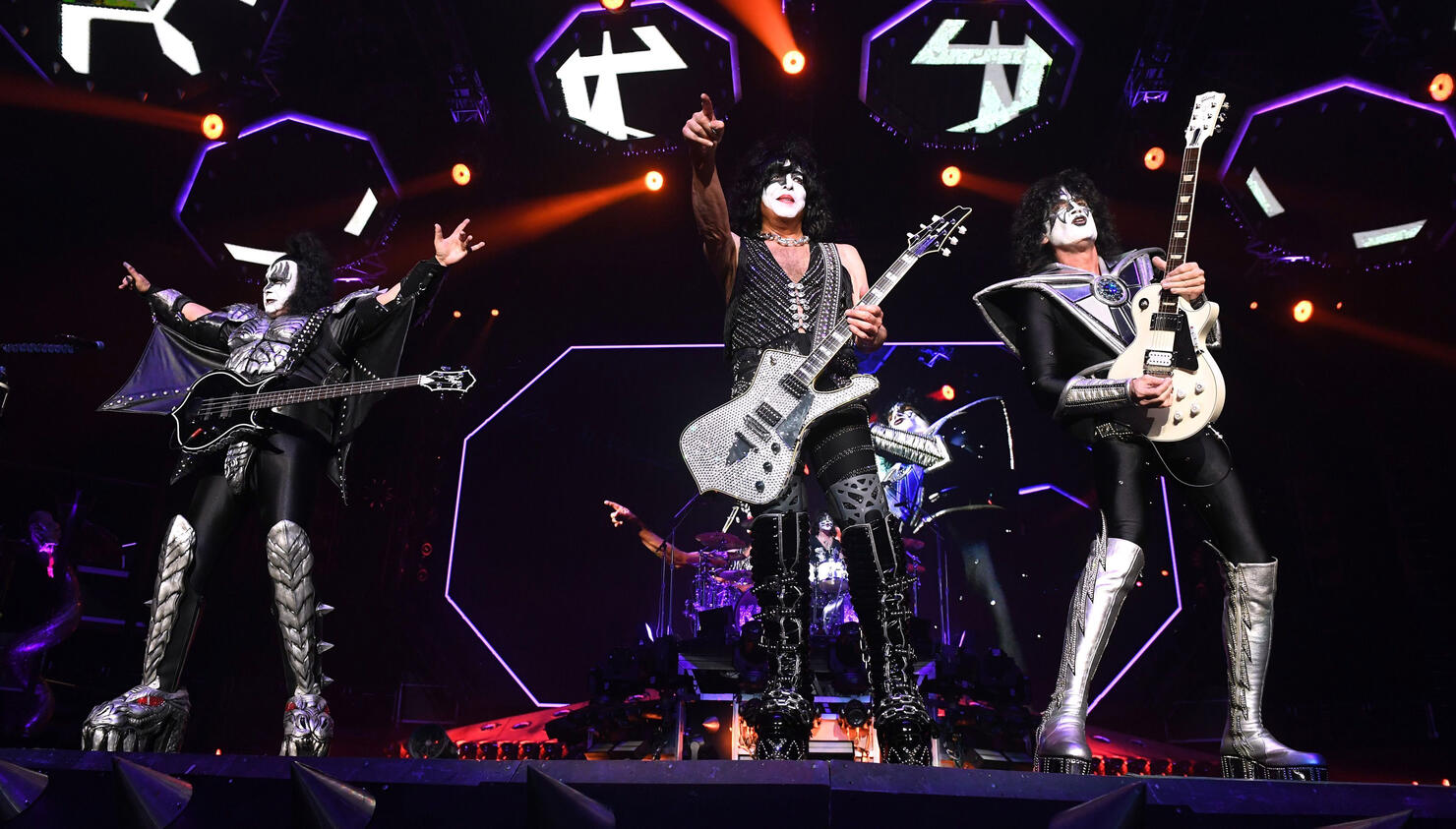 Photo: Getty Images North America
KISS will continue to push the envelope after the retirements of remaining co-founders Gene Simmons and Paul Stanley, in terms of how a rock and roll band can profit from its legacy.
Both principal members of the band, and their longtime manager Doc McGhee, have said in recent years that Kiss as a brand will outlive their own careers.
Robert V. Conte, who's worked with Kiss as a catalog consultant, suggested in a recent interview with Vinyl Writer Music that the Kiss legacy could be treated like any other intellectual property franchise in the coming years.
"Every incarnation of Kiss is unique in its own way and there are things I appreciate about them all," Conte said. "As long as Gene and Paul remain with the group, I would rather Kiss continue in some form than stop altogether. However, don't be surprised if someday the brand is sold to some big conglomerate when those two decide to retire."
Kiss's 'End of the Road' farewell tour is set to resume in August as the band winds up to its final live performance ever ... with Simmons and Stanley.
Conte compared Kiss to other long-established entertainment franchises, asserting that there's no reason the band's larger-than-life image couldn't go on in perpetuity.
"Kiss should outlive those who kept the flame lit, so to speak, just like Mickey Mouse and Batman," he said. "Those iconic characters didn't stop after the retirement and/or deaths of their creators. For better or for worse, they evolved as necessary in order to remain relevant and interesting."
Kiss's comic book character-like presentation has captured the imaginations of millions of fans worldwide.
McGhee once compared the band's brand to the James Bond franchise, while Stanley and Simmons have repeatedly suggested that they could replace themselves in the Kiss lineup, just as they replaced fellow co-founders Ace Frehley and Peter Criss with Tommy Thayer and Eric Singer in the current lineup.
Photo: Getty Images