Trivium's Matt Heafy Urges Vaccination After Testing Positive For COVID-19
By Andrew Magnotta @AndrewMagnotta
July 6, 2021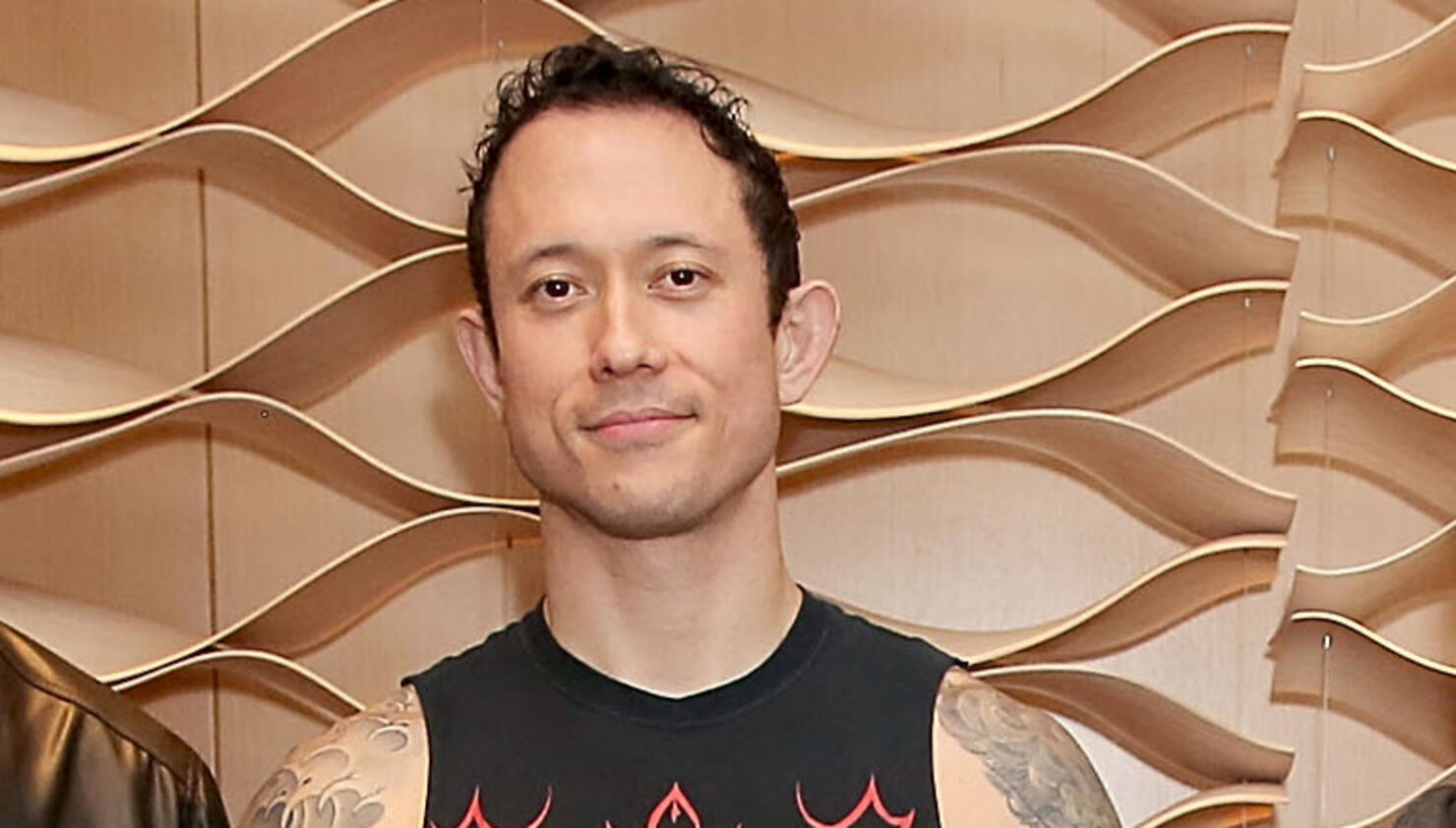 Photo: Getty Images North America
Trivium frontman Matt Heafy expects to recover from COVID-19 in a matter of days, despite testing positive for the virus on July 3.
Heafy wrote in an Instagram post Monday that his symptoms are mild because he is fully-vaccinated. The virus apparently passed from an unvaccinated person to his wife, then to his children and then to him.
The Grammy-nominated guitarist is confident that the vaccine spared him the worst of the disease's effects. He noted that his father came down with COVID more than three months ago, before getting vaccinated, and he is still dealing with a host of residual health issues.
"Thankfully due to being vaccinated it merely feels like a tour cold; my dad however got sick without a vaccine and is now 12 weeks into a very terrible recovery with lung/ heart/ liver issues.
"I outta [sic] be good in a day or two. See y'all on stream tomorrow regardless!" he added, referring to his popular Twitch channel, where he live streams regularly at 9 a.m. and 3 p.m.
COVID vaccines are more than 90 percent effective in preventing infection by the virus in fully-vaccinated people. While some breakthrough cases are to be expected, evidence is mounting showing that fully-vaccinated people suffer far less severe COVID symptoms than unvaccinated people, and vaccinated people are far less apt to transmit the virus to others.
Go here to find a COVID vaccine near you.
Heafy is the second prominent Florida-based musician to reveal a positive COVID diagnosis after being vaccinated.
Lynyrd Skynyrd's Johnny Van Zant revealed in early-May that he got sick with the virus after being fully-vaccinated, but he too recovered in about a week. He also took responsibility for spreading the virus in his household because he wasn't more careful and had "no idea I had it."
"But that just goes to show you how powerful this virus is," Van Zant said. "So for those of you who think there is no virus, I'm living proof talking to you that there is."
Lynyrd Skynyrd is set to kick off its 'Big Wheels Keep on Turnin'' Tour on July 13.
Trivium is scheduled to get back on the road in August with Megadeth and Lamb of God for the 'Metal Tour of the Year.'