*NSYNC, Backstreet Boys & Boyz II Men Bandmates Are Heading To Las Vegas
By James Dinh
July 7, 2021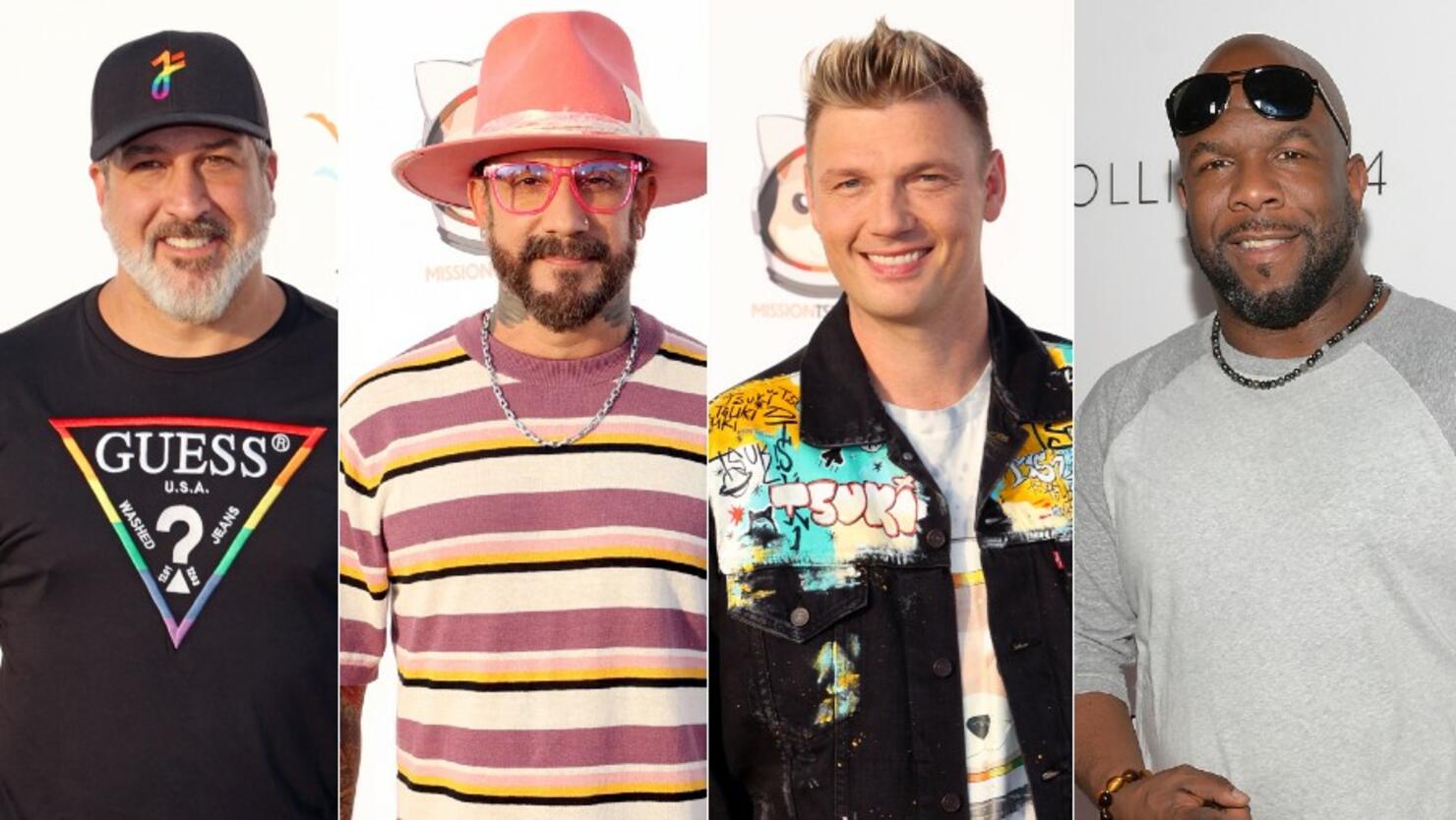 If you love yourself some boy bands, then The After Party might be your kind of celebration.
On Wednesday (July 7), Variety announced that *NSYNC's Joey Fatone, Backstreet Boys members AJ McLean and Nick Carter and Boyz II Men's Wanya Morris will head to The Venetian Resort Las Vegas in August for a four-night engagement. The shows, which will run from August 19 - 22, will see the bandmates collide for an interactive concert, where they'll perform the other's hits with a live band, beloved choreography, surprise guests and even share stories from their time on the road. Additionally, each of the shows is set to differ from the next with a rotating setlist of songs.
"We wanted to do something with the idea of the Rat Pack meets the Pop age now — different artists coming together and doing a show that's fun, but also takes you through a bit of history," Fatone told the industry outlet. "But it organically also turned into more of a celebration of our bands and a homage to pop culture."
As for the special guests set for the shows, Fatone admitted that the quartet is taking a spontaneous approach to the preparation. "There'll be a bunch of guests coming in and out, which is how it has the feel of the Rat Pack," he detailed. "People can just show up and do a song."
Tickets to The After Party start at $65 and go on sale on Saturday (July 10) at 10 AM PT. Click here for more information!